The Tokyo Game Show is now in full swing, with a series of presentations running over the course of multiple days.
For those who are not familiar with the Tokyo Game Show (which is celebrating its 25th anniversary this year), it is one of the industry's biggest trade shows. In that sense, it is comparable to the E3 conference in Los Angeles, or the Gamescom presentation that is held in Germany.
Like with both of those events, the Tokyo Game Show is segmented into different time slots that allow individual developers and publishers to showcase whatever they are working on. Among others, there will be appearances from the likes of Microsoft, Konami, Capcom, Tencent, Ubisoft and miHoYo.
In terms of what to expect, most of the descriptions on the official Tokyo Game Show website are rather cryptic. If you skim through the timetable, you will see the recurring (and incredibly vague) promise that each of the shows will give updates on "upcoming titles".
However, we do know for certain that Konami will be focussing on its virtual trading card game, Yu-Gi-Oh: Master Duel. Meanwhile, Capcom has explicitly stated that it will be revealing more about the newly-unveiled "Sunbreak" expansion for Monster Hunter Rise and miHoYo (who are currently in hot water with their fanbase) will share more details about imminent updates for Genshin Impact.
Square Enix is spreading its broadcasts throughout the entire duration of the conference, with updates on Guardians of the Galaxy, Chocobo GP and Forspoken.
Finally, you can expect Microsoft to heavily promote the likes of Halo Infinite and Forza Horizon 5, which are both coming out very soon. The Xbox manufacture has also teased that they will be announcing "exclusive news" during their 50-minute slot.
How To Watch the Tokyo Game Show 2021
As with this year's E3 and Gamescom events, the 2021 iteration of the Tokyo Game Show will be entirely virtual. This means that you can watch each of the publisher broadcasts from the comfort of your own home.
The livestream is being hosted on the official Tokyo Game Show Twitch and YouTube channels but, given the time difference, a lot of it will be taking place in the early hours of the morning for U.S. viewers.
You needn't force yourself to stay awake though, as you will be able to catch up on full recordings of each of the presentations afterwards. These will be hosted on the same Twitch and YouTube channels.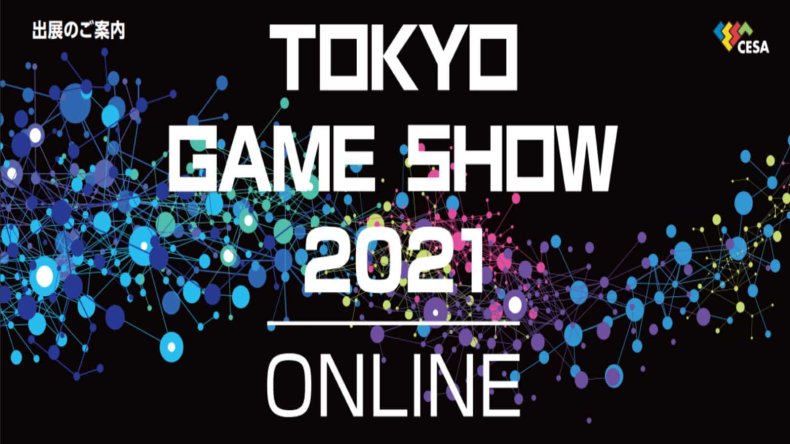 Tokyo Game Show 2021: Start Time and Full Schedule
In total, there are 44 separate livestreams taking place throughout the Tokyo Game Show. These started on Wednesday, September 29 (in U.S time) and will run through to Sunday, October 3.
Here is the full schedule in Eastern Standard Time. Please note that some of the smaller presentations have already taken place and that there are a few instances of overlap (namely with the Tokyo Game Awards broadcasts).
| | | |
| --- | --- | --- |
| Date | Time | Presentation |
| September 29, 2021 | 9 p.m. | Tokyo Game Show Online Opening |
| September 29, 2021 | 10 p.m. | Keynote Speech: "We Will Always Have Games" |
| September 29, 2021 | 11 p.m. | GameraGame Now Tokyo Game Show 2021 Special |
| September 29, 2021 | 12 a.m. | SNK King of Fighters XV Special Program |
| September 29, 2021 | 3 a.m. | SK Telecom Game Show |
| September 30, 2021 | 4 a.m. | Team Madness Games |
| September 30, 2021 | 5 a.m. | Microsoft / Xbox Game Studios |
| September 30, 2021 | 6 a.m. | Konami |
| September 30, 2021 | 7 a.m. | Spike Chunsoft Special |
| September 30, 2021 | 8 a.m. | D3Publisher Live broadcast |
| September 30, 2021 | 9 a.m. | Capcom Online Presentation |
| September 30, 2021 | 10 a.m. | IzanagiGames |
| September 30, 2021 | 9 p.m. | TGS Organizer Program |
| September 30, 2021 | 10 p.m. | Sense of Wonder Night 2021 |
| October 1, 2021 | 3 a.m. | NTT e-Sports |
| October 1, 2021 | 4 a.m. | Happinet Game Showcase |
| October 1, 2021 | 5 a.m. | 505 Games |
| October 1, 2021 | 6 a.m. | Square Enix |
| October 1, 2021 | 7 a.m. | Bandai Namco Entertainment |
| October 1, 2021 | 8 a.m. | Level 5 |
| October 1, 2021 | 9 a.m. | Sega/ Atlas |
| October 1, 2021 | 8 p.m. | TGS Organizer Program |
| October 1, 2021 | 9 p.m. | Happinet Game Showcase (Part 2) |
| October 1, 2021 | 11 p.m. | Tencent Games |
| October 1, 2021 | 11:30 p.m. | Japan Game Awards 2021 |
| October 2, 2021 | 1 a.m. | Lilith Games |
| October 2, 2021 | 3 a.m. | GungHo Online Entertainment |
| October 2, 2021 | 5 a.m. | Japan Game Awards 2021 (Part 2) |
| October 2, 2021 | 7 a.m. | Koei Tecmo Games |
| October 2, 2021 | 9 a.m. | Konami |
| October 2, 2021 | 10 a.m. | DMM Games |
| October 2, 2021 | 9 p.m. | TGS Organizer Program |
| October 2, 2021 | 10 p.m. | S-Game |
| October 2, 2021 | 11 p.m. | Japan Electronics College |
| October 3, 2021 | 12 a.m. | Arc System Works |
| October 3, 2021 | 12 a.m. | Japan Game Awards 2021 (Part 3) |
| October 3, 2021 | 2 a.m. | 110 Industries |
| October 3, 2021 | 3 a.m. | NCSoft |
| October 3, 2021 | 4 a.m. | GungHo Online Entertainment (Part 2) |
| October 3, 2021 | 5 a.m. | Ubisoft |
| October 3, 2021 | 6 a.m. | AKRacing |
| October 3, 2021 | 7 a.m. | miHoYo Genshin Impact Showcase |
| October 3, 2021 | 8 a.m. | Fingger |
| October 3, 2021 | 9 a.m. | Gran Saga |
| October 3, 2021 | 10 a.m. | Tokyo Game Show Online Ending |