Tom Brady's Future: Patriots QB Reveals How Long He Wants to Play For
Tom Brady has yet again reiterated he intends to play well into his 40s, claiming he wants to spend another five years in the NFL.
Throughout his career, the five-time Super Bowl winner has repeatedly discussed the possibility of playing well into his fifth decade, and has now put an exact number to that statement.
"I would love to play five more years," Brady said in the epilogue to his "Tom vs. Time" Facebook series. "It will be a challenge for me. I don't think it's going to be easy. It's f*****g going to be hard to do. I think it's going to be very hard to do. But I think I can do it."
Brady turned 41 in August, meaning another five seasons would see him turn 46 during training camp before embarking on his last campaign.
In April, Brady's commitment to play on was brought into question after it was revealed he had not yet committed to playing in 2018. The rumors were quickly quashed as Brady reported for training camp. He will again be leading the New England Patriots in this coming season.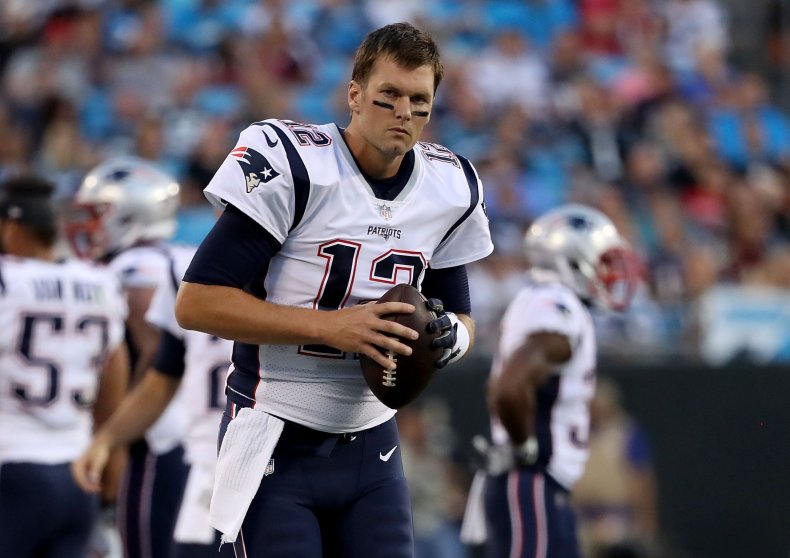 Despite a glittering career that has returned four Super Bowl MVP accolades and three regular season MVP awards on top of five Super Bowl triumphs, Brady feels he still has something to accomplish.
"I think I'm not ready to say that I'm done, 'cause I don't feel like I am," he explained.
"I still feel like there's things to accomplish. It would be like getting close to the top of the mountain and going, 'Ah, it's good, I'm good.' No. You worked really hard to get to this point. Why not finish it off? Look at my career from, I don't know, 30, 32, 33 on.
"A lot of players retire at 33. You look at football, 10-year career, that's an amazing career. I mean, I think the last eight years of my career have been better than the first 10. So I should just prolong it. And that's what I'm trying to do."
While Brady has repeatedly defied the odds on the field, it seems inevitable that eventually even the greatest quarterback of the modern era will be defeated by Father Time.
New England must certainly hope that particular moment is still some time away. The Patriots have bet big on their quarterback's desire to play well into his 40s, so much so that opted to trade Jimmy Garoppolo—14 years younger than Brady—to the San Francisco 49ers in October last year.
The Patriots and Brady go into the season as 7/1 favorites to win the Super Bowl. They begin their campaign at home against the Houston Texans on Sunday.
New England, however, have lost two offensive weapons, as Danny Amendola and Brandin Cooks left for the Miami Dolphins and the Los Angeles Rams respectively.