GOP Rep. Tom Rice Says He'd Back Trump Again if He Gives Jan. 6 Apology
Congressman Tom Rice on Sunday floated the possibility of again supporting former President Donald Trump if he were to apologize for his actions on January 6, 2021.
The South Carolina lawmaker was one of the 10 House Republicans to vote with Democrats to impeach Trump in the aftermath of last year's U.S. Capitol riot. Although Rice voted with Trump more than 90 percent of the time during his tenure in the White House, he is facing off against an opponent backed by the former president in South Carolina's primary on June 14.
In an interview with ABC News' This Week on Sunday, he was asked if he could ever support Trump again in the future. "There's no way you could support him for president again?" journalist Jon Karl asked.
"No," Rice first responded, before adding, "There's one way."
"If he apologized," the Republican lawmaker went on. "If he came out and said I'm sorry, that I made a huge mistake on January 6th, then I might consider it."
Rice went on to assess that "it will hurt us," referring to Republicans, if Trump does decide to run again in 2024. The former president has repeatedly teased the possibility he will seek another White House term.
In a May interview with Newsweek, Rice declined to answer whether or not he'd support Trump again. He did, however, assert, "I would not vote for Joe Biden no matter what. I think he's done a horrible job."
The South Carolina Republican told Newsweek that regardless of the fact that he generally supported Trump's policies, that doesn't change the fact that the former president's actions on January 6 were wrong, in his view.
"If you're going to try to destroy my Constitution, the thing that provides me with my freedom and prosperity, then I will hold you accountable. I don't care if it's the blue team or the red team. We've got to get out of this team stuff and we got to do what's right. For me it was a very clear choice," he said.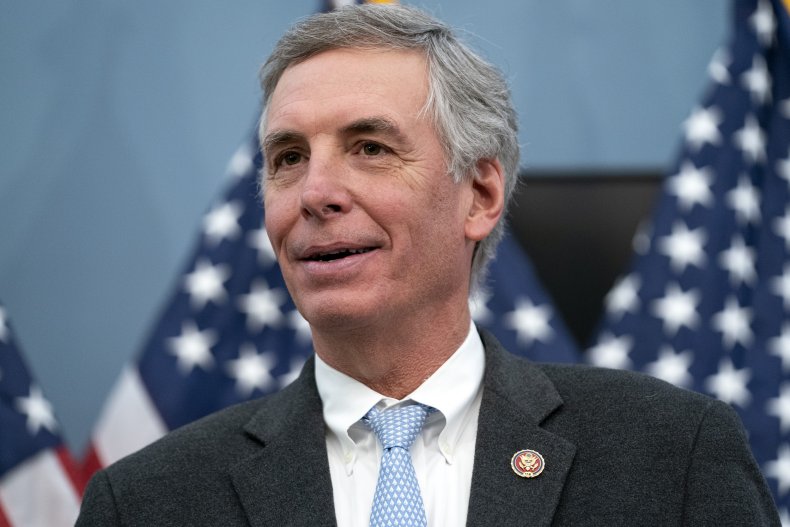 The Washington Examiner reported Friday that an internal poll conducted by Rice's campaign showed him with a double-digit lead over his Trump-backed rival, South Carolina state Representative Russell Fry. That survey showed the incumbent Republican with the support of 38 percent of likely GOP primary voters compared to only 21 percent backing Fry. In third place was businesswoman Barbara Arthur, at 19 percent.
Hundreds of Trump's supporters stormed the Capitol about 17 month ago in an apparent effort to disrupt the formal certification of President Joe Biden's electoral college victory. The violent riot occurred after Trump urged his followers to walk to the federal legislative building and "fight like hell." Many, who proceeded to follow those directions, believed the then-president's claims that the 2020 election was "rigged" in Biden's favor.
The former president continues to deny any wrongdoing related to the riot and efforts to overturn the 2020 election results. He insists that Biden's win was fraudulent, despite no evidence corroborating the allegation. To the contrary, dozens of legal challenges to the election have failed in state and federal courts. Even judges appointed by Trump have ruled against the lawsuits.
Trump's former Attorney General William Barr, who was widely viewed as a loyal Cabinet member, has said repeatedly that there is "no evidence" to support the former president's claims. He wrote in his memoir that he told Trump directly that the allegations were "bullish*t" and that his legal team after the 2020 election was a "clown show."