Tonga's Outlying Islands Hit by 49-Foot Wall of Water, Most Structures Destroyed
According to Red Cross officials, three of Tonga's outlying islands suffered severe damage after being hit by 49-foot waves caused by the volcanic eruption on Saturday.
Katie Greenwood, the head of delegation in the Pacific for the International Federation of Red Cross and Red Crescent Societies, (IFRC) told the Associated Press most of the structures and houses on the islands of Nomuka, Mango and Fonoifua are destroyed.
"Very unfortunate information has come to light overnight about the three islands that we were really worried about—that they have all suffered devastating consequences as an effect of these incoming waves," Greenwood said.
Greenwood added Red Cross teams are working to deliver clean water and relief kits to residents who lost everything on the outlying islands.
Communication throughout Tonga has been down because the single fiber-optic cable, run by Tonga Cable Ltd, was most likely severed during Saturday's eruption. Depending on the damage, the company says it could take weeks to repair.
According to IFRC officials, the main concern is providing clean drinking water and shelter to the Tongan people. Greenwood urged island residents to be cautious with their water supply.
"After being cut off from the world, we have successfully contacted Tonga Red Cross for the first time, who report that all their staff and volunteers are safe and working hard, providing relief, including shelter and drinking water," Greenwood said in an IFRC news release.
New Zealand sent two ships to the island, once carrying 66,000 gallons of water, and another bringing a diving and survey team to help assess the island's damage.
'We don't know what the shipping lanes look like, and so we want to, of course, proceed with a bit of caution as we get closer to the Tongan islands," said Peeni Henare, New Zealand's defense minister.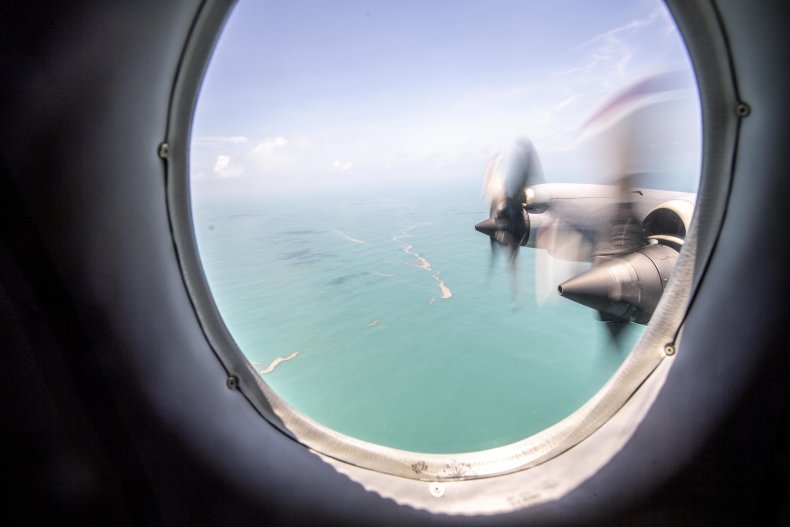 New Zealand's Foreign Minister, Nanaia Mahuta said teams would also help evacuate the roughly 150 residents who live on the outlying islands, ready to assist wherever they are needed.
Koniseti Liutai, Sydney's deputy president of the Tonga Australia Chamber of Commerce, said his organization is working to send aid to relatives on the islands specific for family requirements.
The volcano, which erupted Saturday, covered the island country in ash, including the airport. Volunteers are still sweeping the ash away, and until they are done, the extent of the damage is will be unknown.
The ash fall also means satellite communications with the island are infrequent. However, some satellite images of the Hunga Tonga Hunga Ha'apai volcanic eruption have been released.
The Tongan government confirmed three deaths, two local residents and one British woman, Angela Glover who ran the Tongan Animal Welfare Society. However, as reports from the outlying island come in, they expect that number to rise.
Greenwood also said Tonga is hoping for "contactless disaster relief" to mitigate the country's COVID-19 concern. Tonga is one of the few countries globally that has managed to avoid the pandemic. According to Our World Data, roughly 60.59 percent of Tonga's population is fully vaccinated.