Tony Collins: Examining the Legacy of English Football's First Black Manager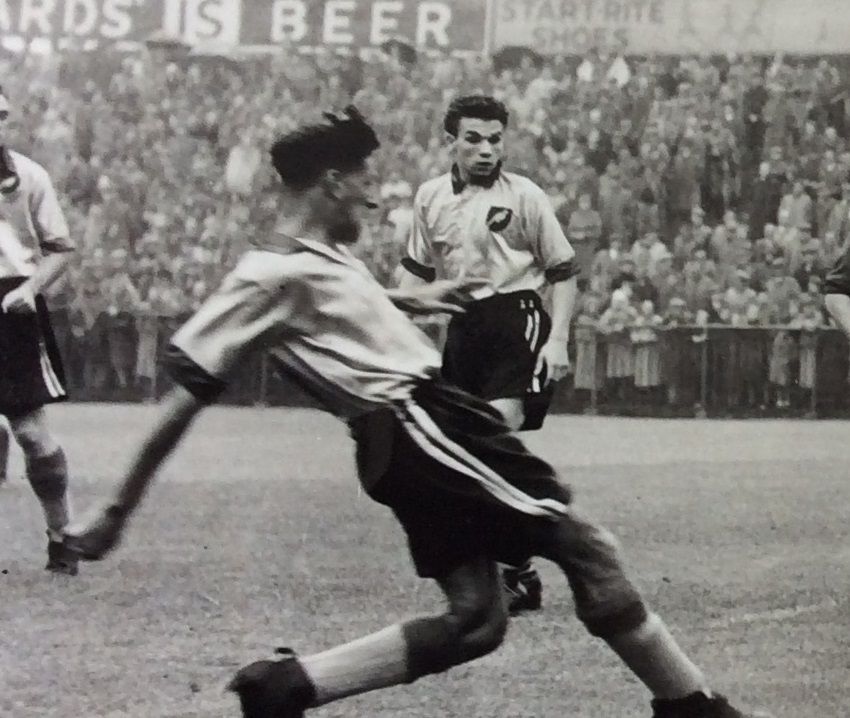 Halfway down the newspaper report welcoming the appointment of Tony Collins as manager of Rochdale, a tiny team on the outskirts of Manchester in northwest England, there is a tear in the yellowed page that obscures a descriptor.
"Chairman Frank Ratcliffe and the board of so-friendly Rochdale are to be applauded on the appointment of Collins to succeed Jack Marshall, who now takes over at Blackburn Rovers. For Collins, a quiet 34-year-old of great _, is in the words of his chairman, "A colored boy.""
Perhaps—likely, even—the word is "character." It is one used regularly by Collins himself, now 90 and in a care home in northeast Manchester, a short drive from Rochdale where he became, in 1960, English professional football's first black manager.
"Character" was Collins's mantra later in his career, when he became one of English football's best-known scouts, assisting Ron Atkinson at Manchester United in the 1980s. "I never signed a player without knowing his character," he says. "Bad characters, no matter how good they are, you won't get value from them. Because they upset your camp, and they upset other people outside. And you have enough trouble just running the club."
And it is the word whose overuse by Brendan Rodgers, late of Liverpool and now at Celtic in Scotland, is often parodied, covering up a performance short on quality with a catch-all term that suggests endeavor on the part of the manager and his players.
In the case of Collins, though, "character" strikes me as instructive rather than clich é d. This is because he would prefer to talk about character and quality and the intangibles that make up a footballer and determine his progression through the game. What one of English football's pioneers does not want to discuss, however, is the subject of his race.
In bold print, lower down on that torn newspaper clipping preserved by Collins's daughter, Sarita: "We were aware that eyebrows might be raised because of his color. But that made no difference, and we sincerely hope that it will make no difference in his career as manager."
Sarita, who lived with her father up until 12 years ago and visits him every other day, has collected hundreds, perhaps thousands, of these articles relating back to Collins's days as a player, manager and finally scout. "Football's master spy," they called him—it's the title Sarita gave to the biography she has co-authored about Collins' life.
While she wheels her father in, I look through the book she has created. Other than the notice announcing his Rochdale appointment, not a single piece I see mentions Collins's race. It is the same for the clippings Sarita sends me after we meet, via email.
Yet, she confides to me when her father is out of earshot, her beliefs conflict with his. She believes Collins's color prevented him from achieving more as a player—he spent his entire career in the lower divisions of English football—and even denied him an international career. Collins, she says, wants to talk football for football's sake.
So the question hangs in the air. Why did a man who took an underdog to the League Cup final, on a threadbare budget, not rise to the highest echelons of the game?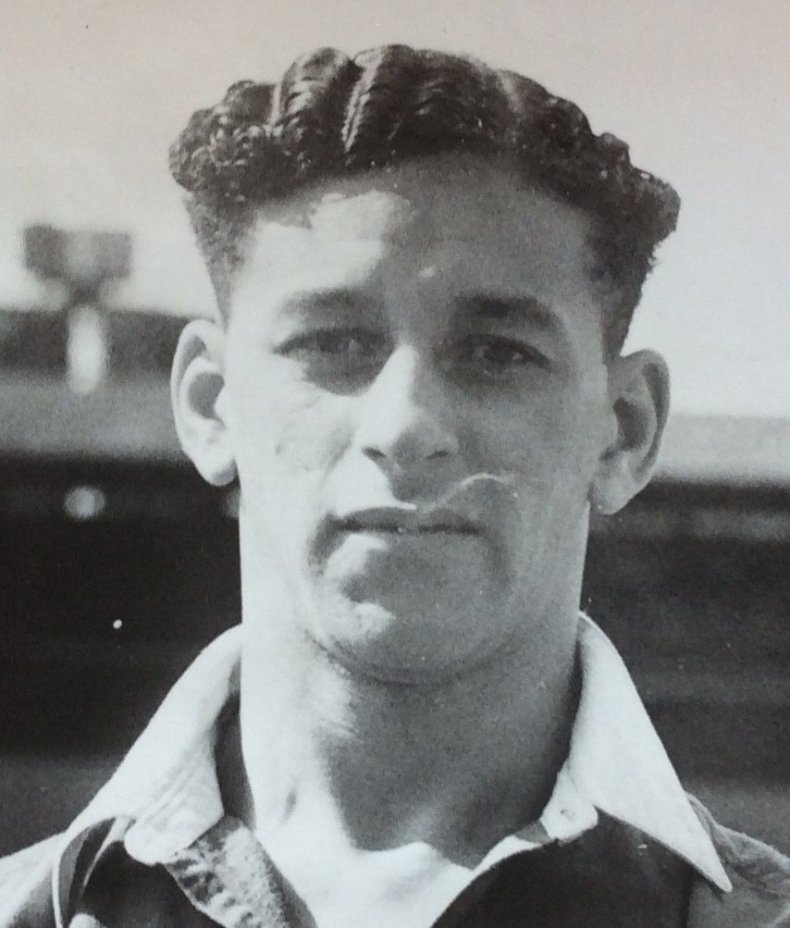 Rochdale's appointment of Collins, born to a white woman and an unknown black father in March 1926, appears more revolutionary in light of the next 50 years of English football. In October 2015, a study from the Sports People's Think Tank found just 23 of 552 elite coaching roles in the game held by BAME (black, Asian and minority ethnic) people. In March of that year, Queens Park Rangers's Chris Ramsey was the only black manager in the English Premier League, before QPR was relegated at the end of that season. As of today, there are none in English football's top flight. Two years ago, Gordon Taylor, chief executive of the Players' Football Association (PFA) spoke of a "hidden resistance" to hiring black managers.
There is no "Rooney Rule," introduced in the United States in 2003, that requires National Football League franchises to interview minority ethnic candidates for head coaching jobs. In June 2016, English Football League clubs agreed to a similar plan, for academy coaching roles. But the Premier League has no plan in place to implement its own strategy.
There was certainly no affirmative action in place in June 1960, when Collins replaced Jack Marshall at Rochdale, then in Division Four, the lowest rung of the English professional ladder.
He was helped, he says, by being a player there first. "Most of the players at Rochdale said, 'Why don't you put in for it?' I said no, if teams think you would make a manager then they will approach you. Or somebody else will put you in for it." Undoubtedly, Collins was up against tough competition. "Six or seven players or ex-players were marked down for who they might want," he says. "Jack said to backdate the application about a week. The next thing I knew, I got a request from the chairman (Ratcliffe) to go down to his factory for an interview. I was in there about an hour, I thought it would be longer. But by that time I had the job. He said, if you'd like to be the next manager, say so. I said, I'd be tickled pink."
Collins says he never applied for another manager's job; Sarita refutes that. She has copies of 13 applications her father made over the course of his career, none of which ever received replies. They are now with the Football Museum in Manchester, as part of its Black History Month. Getting Rochdale to Wembley was a mighty achievement, one that must have caught the attention of bigger clubs. Oldham, nearby in Greater Manchester, was a step up in size and prestige. "Every time they wanted a manager, my name came up," Collins says. "But I never inquired. I couldn't see much point really. They must know enough about you as a club."
Collins spent seven years at Rochdale, marked by a constant struggle with and against the club's finances. A step up was logical but when it came, it was one rung up and two to the side. Collins became assistant manager at Bristol City in 1967, where he remained until 1971. The third section of Collins's career, which he spent driving up and down England and Scotland digging up talented players cast by the wayside, was perhaps his most rewarding. But the back cover of Football's Master Spy lists Collins, among other things, as a "master of tactical positioning."
So why didn't England's big clubs come calling? "They can't see any reason," Collins says. "If a club like Rochdale says, 'This is the man we are making manager,' they think, well, we have made our own choice."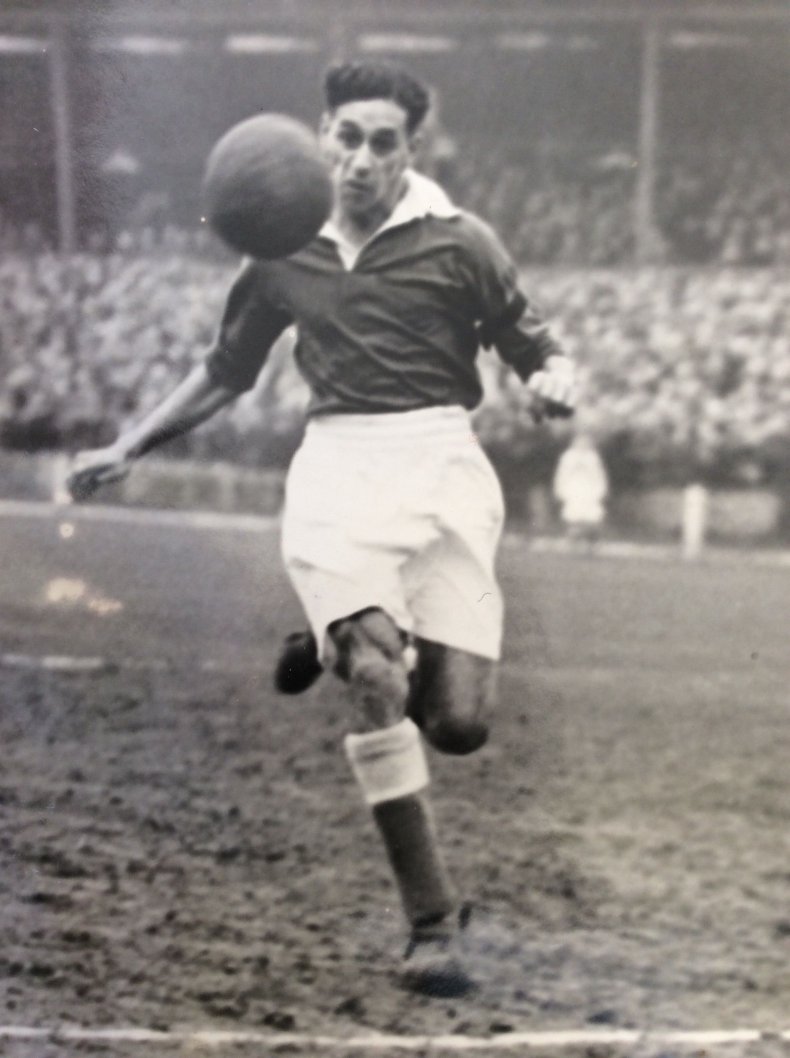 Collins, a skilful left-winger who played for 14 years from 1947 for six different clubs, should have won honors with England. The assumption is based partly on another clipping, taken from his spell as a player at Watford, a suburb of northwest London, in the mid-1950s.
"It looks as though Watford's Tony Collins stands a good chance of playing in a representative game before the season is out," it reads. "I understand that an FA selector went to Aylesbury on Saturday for the express purpose of watching Collins in action. The winger had a good match, and after allowing for the fact that he was given much more latitude than he usually receives in League football, the V.I.P. must have been quite impressed."
Why, then, didn't that call-up arrive? "They probably thought I wasn't good enough," Collins says. "Walter Winterbottom was the England manager then. But he didn't have a lot of knowledge about the professional game. And a lot of our pitches, especially in the lower divisions, needed a lot of attention. The pitch that day [of the trial] must have had about six inches of water on it. You just ran out and played. But you couldn't run with the balls."
Perhaps Collins's career was held back by his willowy body and a playing style unsuited to the brutalism of football played in mud baths. But that doesn't give a satisfactory answer to the question of why no one raised Collins out of that mud.
Could it be that Collins's self-effacement masks a deeper problem? "Perhaps they didn't think I was good enough," he says again, when I ask him why a transfer to a major English club never arrived. "Perhaps Watford, if they were talking to teams I never got to know about—maybe they were asking for too much money." Perhaps. Maybe. There certainly seems to have been interest in Collins, however. One newspaper report from his time at Watford quotes T. Rigby-Taylor, then-chairman of the club, as saying "several clubs are after Tony Collins, but £12,000 won't buy him."
Collins was certainly well-known from an early stage of his career. Returning from World War II—he had been stationed in Padova, Italy—he signed for Sheffield Wednesday in August 1947.
Bill Shankly, later to become one of Liverpool's most celebrated managers, was at that time playing for Preston in Lancashire. "I came across him [Shankly] quite a lot," Collins says. "He never forgot me." In that post-war period, black professional footballers in England were exceedingly rare — exact statistics are hard to come by, but Collins was one of the only, if not the only, player of color in the English leagues in 1947. There must, surely, have been some awful abuse shouted from the terraces? "No," he says. "It was about whether you could play. If you couldn't play, you would soon hear about it."
Sarita says people arrive to speak to her father and come away disappointed, surprised perhaps, that he won't talk about racism. This is his story, she says, and who are we to argue with it?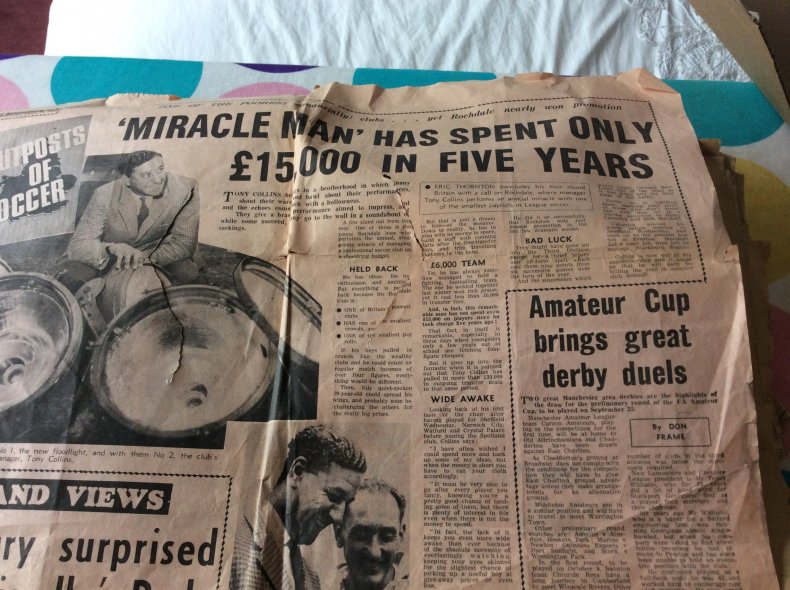 "When I was at places like Leeds, I used to see a lot of Bill. He'd send somebody down to get me a cup of coffee, or we used to go down to the old boot room at Liverpool and sit on a few boxes down there. It was great—there was nothing fancy about Bill, but he was very quick to notice things and notice people."
Collins is talking about Shankly again—they became friends in the third stage of his career, which began in 1971 when he took the job of chief scout under Don Revie at Leeds United.
The later years of his career were spent serving football from behind the curtain, hived off from mass public view, hunting lost and hence cheap talent, sometimes as far removed from the game's glitz and glamor as the Scottish lower leagues.
"I brought boys down from Scotland, from all over the place," he says. "But only from people I knew or whose teams I had seen. I would think to myself, 'St Mirren have got a match tonight.' It's not the easiest thing, to jump in your car up through Glasgow. But gradually you build up a kind of dossier on players."
If there is a sort of bittersweet irony at work here, Collins seems unaware and unbothered by it. If he commanded the respect of a man as great as Shankly, if he took Rochdale to what remains the greatest moment in its history—why is his name not better known? Why did his days in football end as a scout, albeit an excellent one, rather than on the touchline at Wembley?
Sarita would like answers, but they are, frustratingly, lost to time. Her father has his stories, his newspaper clippings, and now a book to preserve his legacy. And, as she says, this is his story to own. It's just that, walking away from meeting Tony Collins, you cannot help but wonder: why did a remarkable career, and what should have been a trailblazing legacy, not mean more?