'Top Gear': Chris Evans Mocks Rumors of His 'Unprofessional' Behavior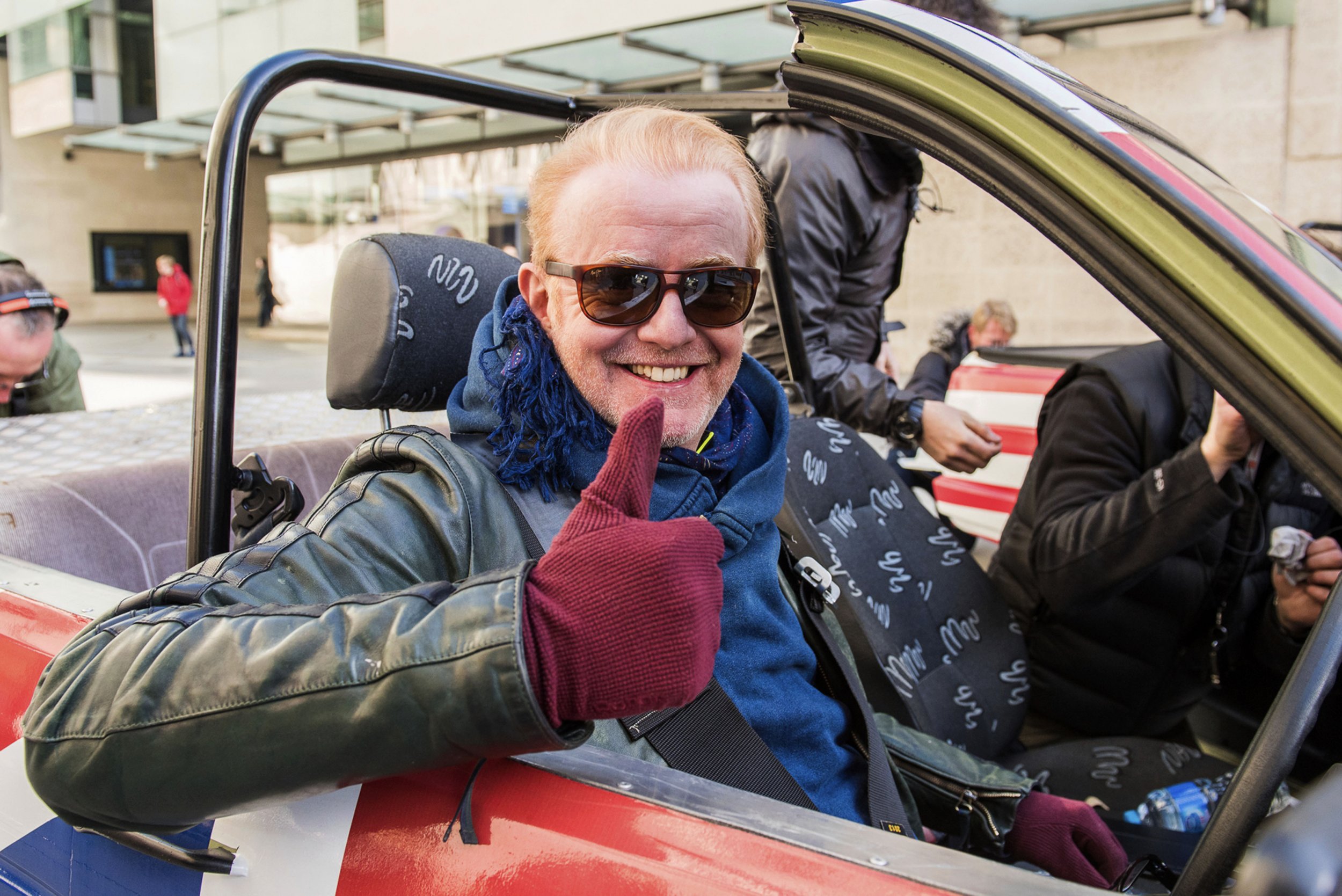 The recent controversies surrounding BBC car show Top Gear have been well documented. But rather than let the whole debacle blow over with a dignified silence, new host Chris Evans has opted to tackle rumors of his diva behaviour head-on.
In February, it was claimed Evans' "tyrannical" behavior had led to executive producer Lisa Clark quitting the show. But in his Mail on Sunday column over the weekend, the star appeared to refute the claims in his own humorous way.
He wrote: "As we count down to our first show of the new series, in (not James) May, the seemingly inexhaustible stream of 'insider' stories keeps on coming, my most recent favourite being about how 'unprofessional' I have been behaving 'on set.'
"Just a small point here. We don't actually have a set yet for me to misbehave on. Not only has it not been built, but we have only just signed off the final design."
The 49-year-old star went on to mock rumors of his supposed diva antics, promising not to let the "insider" down.
He continued: "In fact, I am channelling my inner creative rage at this very moment. And the real stars of the show also just keep on coming, from all directions."
Evans also took aim at Top Gear 's former hosts Jeremy Clarkson, Richard Hammond and James May, rather bizarrely likening them to the puppet characters on classic British children's show Rainbow.
Revealing that he would have liked to have retitled Top Gear as That Car Show, he added: "That's what I would have retitled Top Gear had Zippy, Bungle and George announced some irretrievable divine right over the original name."
No word yet which of the colorful characters he believes correlates to Clarkson, Hammond and May respectively...