Top Investor Issues Ominous Warning Amid Surprise Inflation Spike
A prominent investor warned that high inflation in the United States could last for a decade before the release of Tuesday's consumer price index report showed inflation grew at a rate slightly higher than economists had expected.
Bill Smead, chief investment officer at Smead Capital Management, on Monday told CNBC that he anticipates U.S. inflation to be "far stickier" and warned it could last a decade.
On Tuesday, the Labor Department released the January consumer price index (CPI), which showed the CPI rose 0.5 percent for the month and inflation grew at a 6.4 percent annual rate. CNBC reported that a Dow Jones survey prior to the report found economists had predicted increases of 0.4 percent for the CPI and 6.2 percent for inflation.
"We think the inflation is going to be far stickier and longer lasting—in fact, a decade because in the United States, we have incredibly favorable demographics," Smead said during an appearance on CNBC's Streets Sign Asia.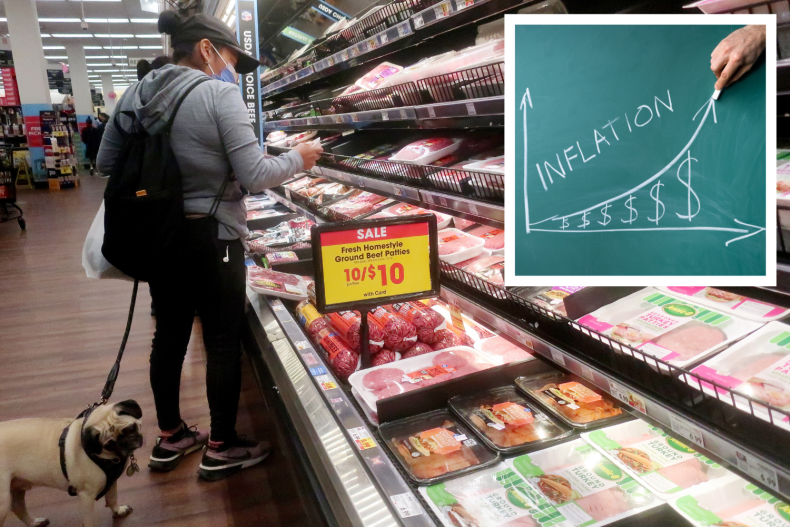 Following the release of Tuesday's CPI data, Smead provided a statement to Newsweek via email.
"President [Joe] Biden's strategic reserve oil sale announcement shows that there is concern for sustained high inflation," Smead wrote. "Monetary policy doesn't pull the monetized debt back from the pandemic."
At the beginning of February, the Federal Reserve raised its benchmark interest rate for the eighth time since March 2022 in its latest attempt to ease inflation. Though inflation has cooled, it is still at levels not seen in decades.
"Inflation data received over the past three months show a welcome reduction in the monthly pace of increases," Fed Chairman Jerome Powell said in a news conference after February's quarter percentage point rate hike. "And while recent developments are encouraging, we will need substantially more evidence to be confident that inflation is on a sustained downward path."
On Monday, Federal Reserve Governor Michelle Bowman said more interest rate hikes are needed to tame inflation.
"I expect we'll continue to increase the federal funds rate because we have to bring inflation back down to our 2 percent goal and in order to do that we need to bring demand and supply into better balance," Bowman said during an American Bankers Association conference in Florida, according to Reuters.
During his appearance on Streets Sign Asia, Smead said the Fed may find the interest rate hikes will not adequately address inflation.
"We have 92 million people between 22 and 42, and they're all going to spend their money on necessities the next 10 years, whether the stock markets are good or bad," Smead said.
He continued, "They're just going to be living their life. The economy should be pretty good and the Fed's going to have a hard time controlling inflation."