The top U.S. general for the Middle East said he has not received new instructions from the White House regarding Syria, despite President Donald Trump suggestion that he had agreed to coordinate more closely with Russia on the seven-year conflict after Monday's summit.
"For us right now, it's kind of steady as she goes. We have received no further direction than we've currently been operating under," Army General Joseph Votel, the head of Central Command who oversees U.S. military forces in the Middle East, said Thursday, according to Reuters. There has been "no new guidance" following the summit, he confirmed.
After their private meeting, Trump and Russian President Vladimir Putin spoke vaguely about their discussions surrounding Syria. The leaders suggested that they agreed to align their efforts in the conflict, which historically have been at odds. Russia has backed the Syrian government of President Bashar al-Assad against rebel forces, some of which have been trained and funded by the U.S.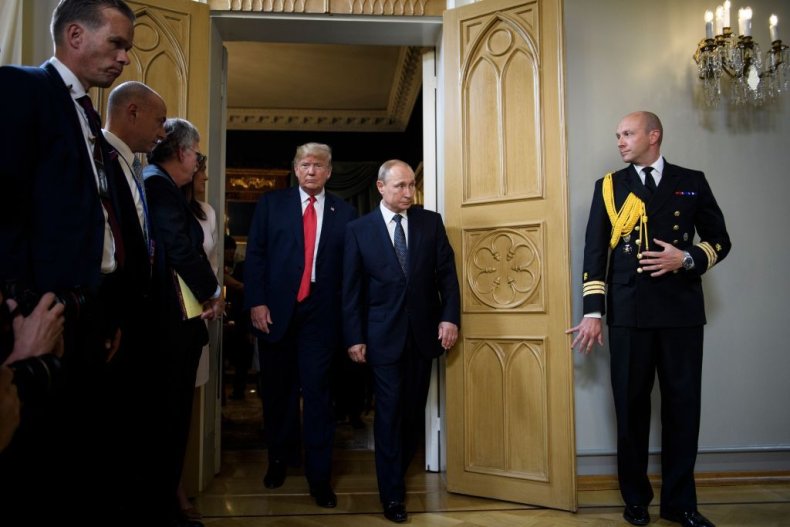 Following the meeting, Putin said that the "task of establishing peace and reconciliation in [Syria] could be the first showcase example of the successful joint work" between Russia and the U.S.
Calling the conflict in Syria "complex," Trump said "cooperation between our two countries has the potential to save hundreds of thousands of lives." Among the points he had discussed with Putin, the president highlighted protecting Israel and humanitarian issues in the conflict.
Kamal Alam, a U.K.-based Royal United Services Institute visiting fellow, told Newsweek that, "at initial glance, Syria was definitely the most significant talking point as far as convergence goes."
While allowing Assad to remain in power may be a reversal of Washington's previous position, Trump has long appeared less opposed to the Syrian government than his predecessor, Barack Obama. On multiple occasions before he was elected, he criticized the former president's policies regarding Syria.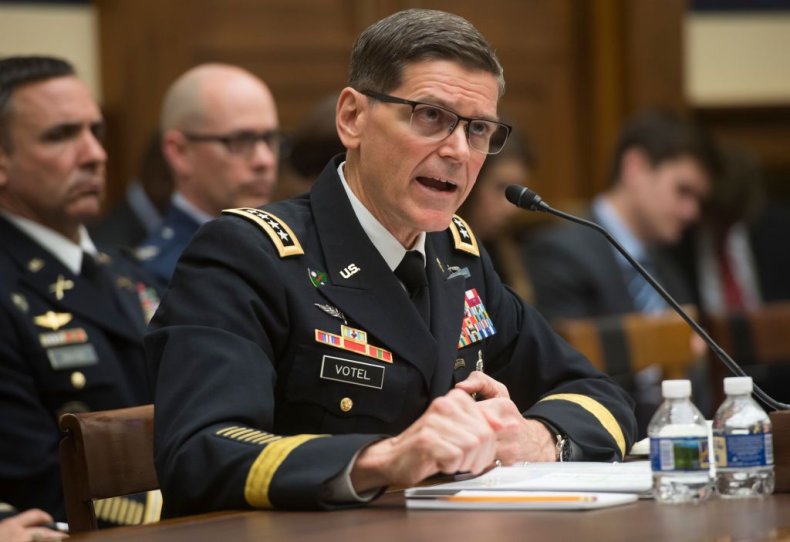 "AGAIN, TO OUR VERY FOOLISH LEADER, DO NOT ATTACK SYRIA - IF YOU DO MANY VERY BAD THINGS WILL HAPPEN & FROM THAT FIGHT THE U.S. GETS NOTHING!" Trump wrote on Twitter in September 2013. A few days later, he wrote: "Don't attack Syria – an attack that will bring nothing but trouble for the U.S. Focus on making our country strong and great again!"
However, Trump went against his own advice in April 2017, launching strikes on a Syrian government airbase after an alleged chemical weapons attack that rebels and many Western nations blamed on Assad's forces.
Despite comments by Trump and Putin following their meeting, Votel pointed out that the National Defense Authorization Act "prohibits" the U.S. military "from coordinating, synchronizing, collaborating with Russian forces," Reuters reported. He explained that any direct cooperation would require the involvement and approval of Congress.