Tottenham Hotspur: The Fastest Route To The Premier League Title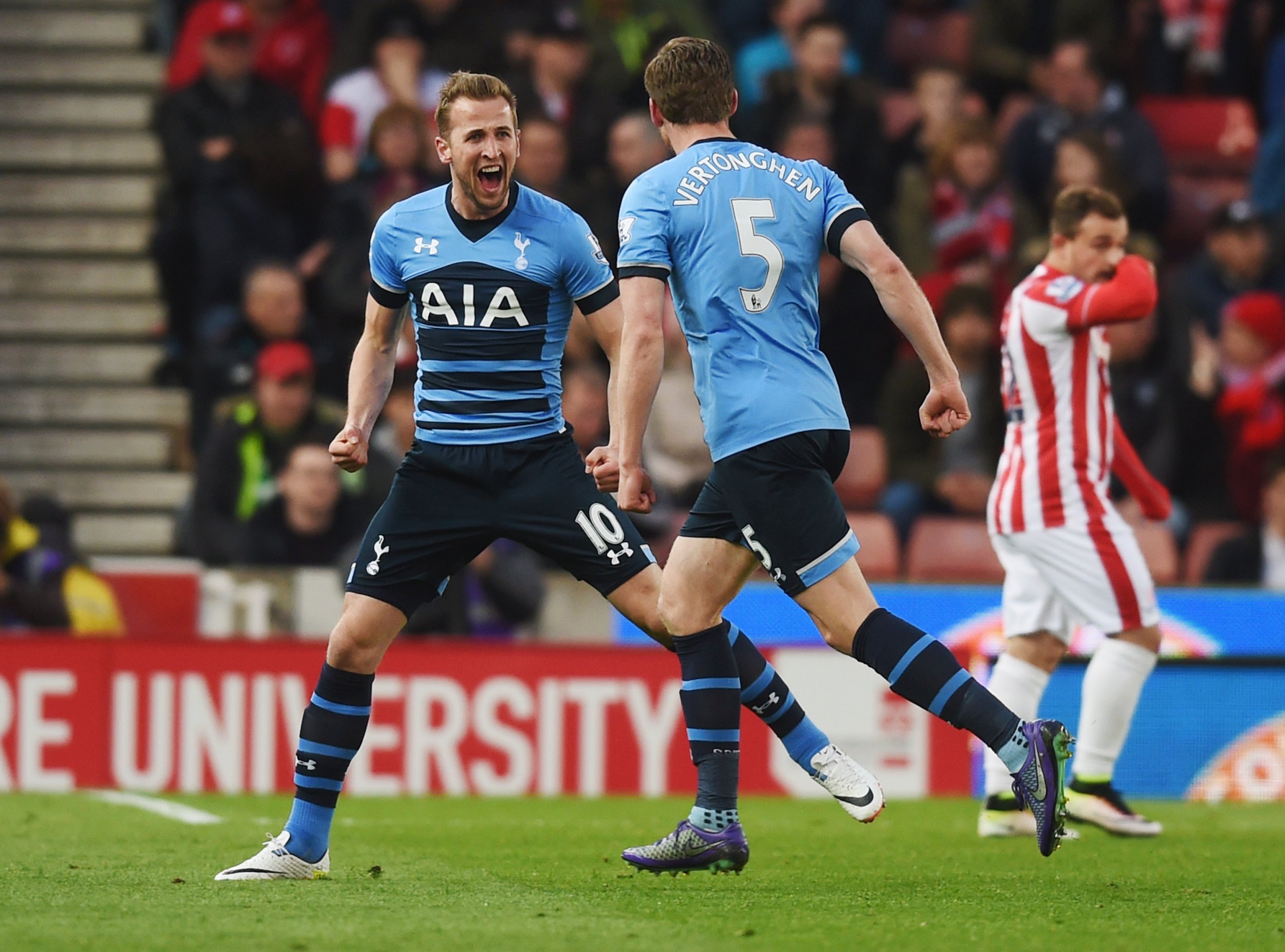 Tottenham Hotspur asserted its presence in the title race when it crushed Stoke City at the Britannia Stadium on Monday night.
Two goals from Harry Kane and two from Dele Alli put Tottenham five points behind Leicester City, which looked nervy in its chaotic 2-2 draw with West Ham United on Sunday afternoon.
Spurs now, all of a sudden, has the momentum in the title race, with Leicester losing Jamie Vardy for its next game against Swansea City and possibly a game more, after the striker appeared to holler abuse in the face of referee Jon Moss during that West Ham game.
So what is the London club's easiest path to the English Premier League title?
For all the hoopla surrounding what is becoming a tremendous side, one at present seemingly without weakness, Mauricio Pochettino's team still has a large amount of ground to make up on Leicester.
Spurs' next challenge comes against West Bromwich Albion on Monday. That's after Vardy-less Leicester plays Swansea on Sunday.
A Spurs victory, and a Leicester defeat, and the equation will look like this: 35 games played; Leicester 73 points; Tottenham 71 points. At this point nerves will be jangling like a mid-1980s Byrds revival band.
On to Week 36. Tottenham has to wait a whole week to play again, away at Chelsea on Monday May 2; Leicester, meanwhile, travels to Old Trafford on the Sunday for what would be Vardy's extra missed game. Assuming another six-point swing, and the top of the table will look like this: 36 games played; Leicester 73 points; Tottenham 74 points.
That means, of course, that Spurs could win the title in Week 37, with one game still to play. Leicester plays Everton at the King Power Stadium on the evening of Saturday, May 7; Tottenham faces Southampton at home the next day. So we could have: 37 games played; Leicester 73 points; Tottenham 77 points.
Tottenham Hotspur is the English Premier League champion.
Perhaps. Leicester, of course, needs eight more points at this stage to make itself uncatchable by Tottenham. Seven more, and it will finish with 80, which leaves it in a dangerous position if Tottenham wins every one of its last four games.
That would leave both Tottenham and Leicester equal on goal difference, in which case Spurs would win the Premier League, because it has a superior goal difference to its upstart rival.
Above is its fastest route to the title. It is highly unlikely that Leicester chokes so badly as to get not a single point more; equally, Spurs winning every single one of its forthcoming games is unlikely if not implausible. In any case: prepare for a frenetic end to the season.