Tour de France 2016: Meet the Yellow Jersey Contenders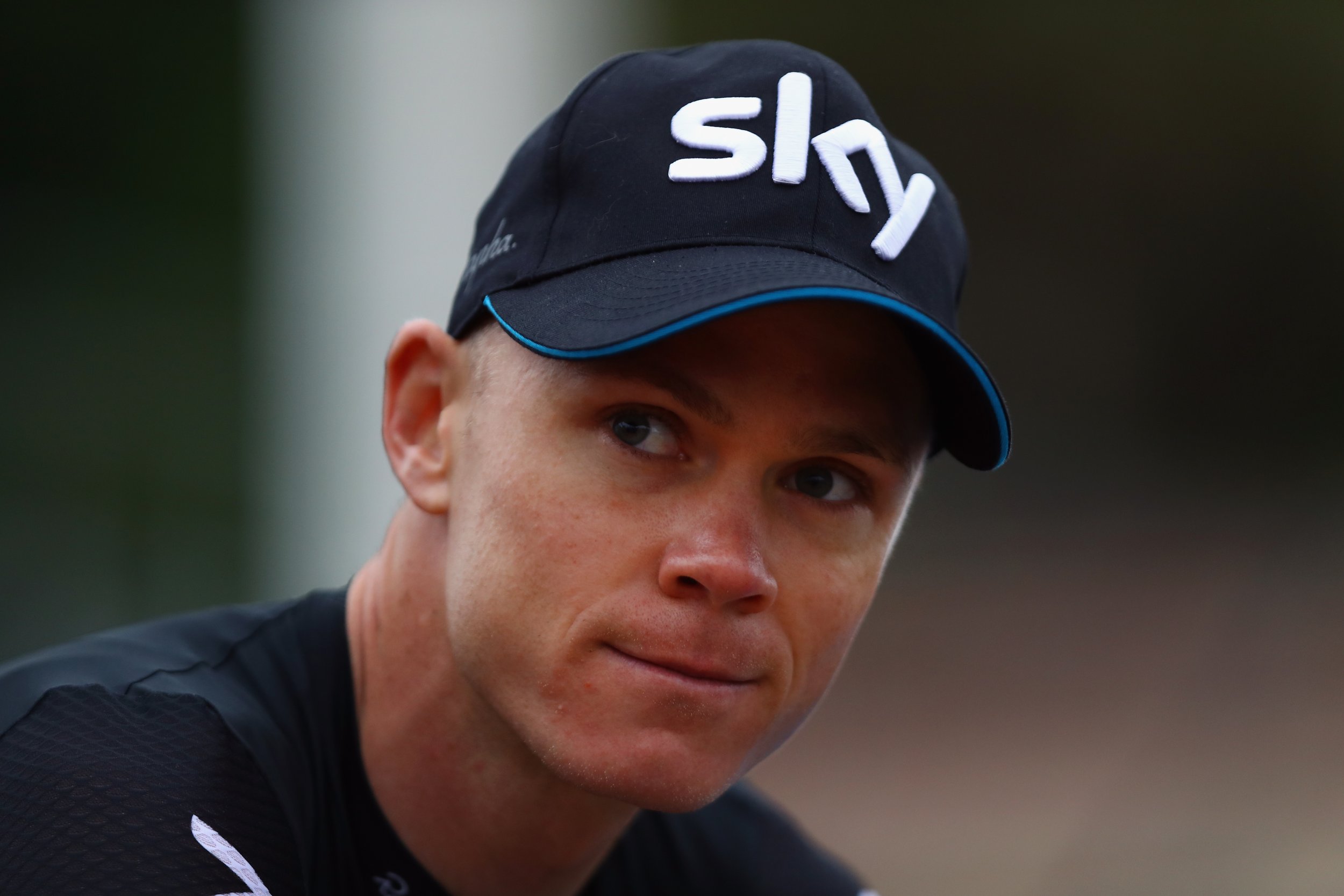 Three weeks of beauty and hell, that's the Tour de France.
Beauty for the viewer—the French countryside, the Pyrenees, the Alps—hell for the riders who have to drag themselves up and down mountains and across 3,535 kilometers of tarmac in every weather condition imaginable.
The hardest athlete wins—and this year the Tour has attracted a coterie of the sport's greatest hard men, including defending champion Chris Froome. Who will win? Newsweek attempts the hardest prediction of all.
Chris Froome
Winner in two of the past three years; expected to repeat in 2016.
Froome is the perfectly suited to winning the Tour de France—durable over three weeks, with power in the time-trials. He is also probably the best cyclist at climbing mountains in the world.
Bad luck can strike, as it did in 2014, when Froome fell heavily early on and was forced to retire from the race with fractures in wrist and hand. If he puts in the kinds of explosive attacks he is capable of, though, few can live with him.
Nairo Quintana
Few can live with Froome… except the man expected to be his main rival in the mountains. Twice Quintana, the diminutive Colombian who learned to ride by cycling up mountains to school, has come close to knocking Froome from his perch; twice he has finished on the second step of the podium.
Quintana is fair in the time-trials, the races against the clock, where Froome is excellent, but it is climbing in which he excels. He tends to stick to one pace, which can make it hard for him to follow Froome's brutal accelerations.
In the past, Quintana has been accused of riding in an overly defensive manner, which will have to change this year. He may also have to worry about team-mate Alejandro Valverde, who is there to ride in support but always has podium ambitions of his own.
Alberto Contador
The fading force is still capable of brilliance but that tremendous natural ability appears at less regular intervals than in the past.
Contador won his first Tour all the way back in 2007—since then, he's won seven Grand Tours, with a doping ban for clenbuterol in between that wiped out what would have been two more, the 2010 Tour de France and the 2011 Giro d'Italia.
Contador was well beaten by Froome in the 2013 Tour, and crashed out as Froome did in 2014. His form this year has suggested better things—he sparkled briefly at the recent Criterium du Dauphine warm-up race before finishing fifth—though his Tinkoff-Saxo team is not as strong as those of Astana, Movistar and Team Sky.
Richie Porte
Froome's loyal ex-lieutenant from Team Sky is now at the American squad, BMC, where he will ride as a joint-leader with Tejay Van Garderen, the all-rounder from Tacoma, Washington.
Porte himself is excellent at climbing and time-trials, though a notch below his old friend Froome, mainly due to his propensity for suffering bad days where he loses chunks of time. Those will have to be kept to a minimum if he wants to be in Paris on the podium come July 24.
Vincenzo Nibali/Fabio Aru
Both Astana leaders have to be in here because the team's leadership situation is so unclear.
Nibali won a brilliant Giro d'Italia in May, snatching the lead on the final stage. He was expected to ride as backup to Aru, the young Sardinian, in France.
But as Aru's form has worsened, so Nibali's has improved and it now looks like a battle on the road to decide who gets to ride for the yellow jersey. Couple that with the fact that these two just don't like each other, and there is the potential for a major eruption over the next few weeks in the Kazakh-sponsored squad.