Traffic Deaths Worst in 15 Years as Unsafe Driving Spikes After Lockdown
Traffic deaths in the U.S. skyrocketed in the first half of 2021, reaching levels not seen since 2006.
The National Highway Traffic Safety Administration (NHTSA) said in a statement on Thursday that around 20,160 traffic deaths were recorded in the first half of 2021. This represented an 18.4 percent increase compared to the same time frame in 2020, while the amount of driving only increased by 13 percent.
The administration attributed this increase in fatalities to a spike in unsafe driving practices as Americans emerged from COVID lockdowns. With fewer people on the roads, drivers were more often ticketed for speeding or caught driving while impaired by drugs or alcohol. The NHTSA also found that the number of drivers caught not wearing seatbelts has increased, according to data it began collecting at the start of the pandemic in March 2020.
These behaviors were observed by police precincts across the country and seemed to persist as lockdowns lifted over the summer.
"People are flying down the roads," Maine State Police Corporal Doug Cropper told the Associated Press in August. "It's just ridiculous."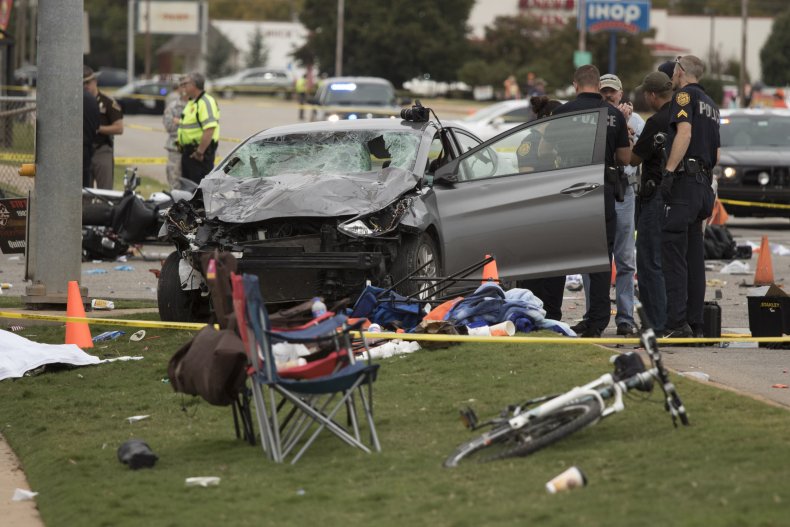 "This is a crisis," U.S. Transportation Secretary Pete Buttigieg said in a statement. "We cannot and should not accept these fatalities as simply a part of everyday life in America."
In response to this considerable uptick in traffic fatalities, Buttigieg announced that his department will be releasing a National Roadway Safety Strategy in January. The strategy will include a set of plans intended to greatly reduce the number of deaths and injuries on roadways in the U.S.
The increase in traffic fatalities over the last several months has consistently broken records, based on the Fatality Analysis Reporting System. The increases in deaths over both the six-month and three-month periods ending on June 30 were the largest since the U.S. began tracking such things in 1975.
"This nightmare on our roads needs to stop," Mothers Against Drunk Driving President Alex Otte said of the trend. "Traffic safety enforcement has been cut and we are seeing the horrific consequences. A shortage of officers has resulted in the elimination of DUI task forces in some cities."
Widespread trends towards unsafe driving were seen even in the earliest days of the COVID-19 pandemic. In both California and New York state, the number of speeding tickets issued by police skyrocketed over between the months of January and June 2020. In California specifically, the number of tickets issued for drivers going in excess of 100 mph doubled compared to the same time period in 2019.