Is Travis Scott to Blame for AstroWorld Disaster?
Are performers responsible for ensuring crowd safety at their shows or should they leave it up to professionals?
Following the tragedy at Travis Scott's AstroWorld Festival in Texas on Friday that saw eight people lose their lives, the world is asking—who is responsible?
The rapper himself is facing a barrage of criticism for appearing to keep the show going despite pleas of help from the crowd. Although he paused a few times, many are saying this response is not enough and have been comparing Scott to other performers who have shut down performances to ensure fan safety, as well as noting his history of arrests for inciting violence at his shows.
However, crowd safety experts say that a "whole bunch of failures" led to Friday's devastating events and that the blame cannot solely be placed on Travis Scott.
"There's a whole bunch of failures that might be involved," Professor Keith Still, an expert in crowd science from the University of Suffolk, told Newsweek.
"More often than not, the people that check the plans [for large scale festivals and concerts], the people that grant the licenses may not have the knowledge to assess the risks."
Still explained that there is a "cascade of both management and planning failures" at play that can result in fatal crushes and said it is crucial to have experienced personnel who understand crowd risks and crowd safety in complex spaces.
The festival site itself was an issue, Still said, noting the site layout and design of the safety barriers that were used.
"If you're planning for any event that has high energy performer, such as Travis Scott, then I wouldn't have used the design that they had," he stated. "You need to be able to plan and manage your crowd according and your space according to the type of performance."
"You're gonna put somebody like Travis Scott in that environment, then you need to make sure that that environment is safe for the kind of crowds that are gonna be there.
"My initial view of some of the photographs of the empty site design, including the site plans—it doesn't look as if that space is the right kind of space for that kind of performance," Still said.
Noting the site design included barriers that people were pressed up against, Still explained that crowd numbers in those constricted spaces should have been strictly monitored.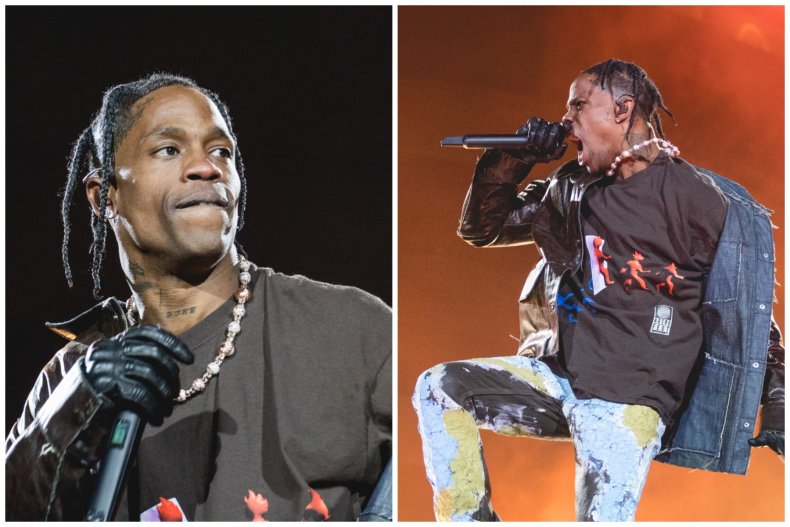 "If you're gonna have you need to restrict the numbers are coming in. It's like trying to shove an egg back into a chicken," he said.
Still posed a number of questions that organizers need to ask when assessing risks at such an event to prevent injuries and fatalities.
"Would I have put that performer in that space with that number of people around?" he asked. "What is the reasonably foreseeable circumstances associated with a high density, high energy crowd with a high energy performer?"
As for whether Scott is to blame for anything that happened, Still noted that it is generally "best practice" for performers to be aware of crowd safety.
"It's generally best practice in the U.K. anyway, that part and parcel of the crowd management plan is that the showstop procedures are understood by all that the performer understands the roles and responsibilities to safety."
He also noted that Scott may have not received enough information from security personnel to advise him to stop performing.
Paul Wertheimer, who founded the Crowd Management Strategies consulting firm and is an advocate for safer concert environments, agrees that Scott alone is not to blame for the tragic incident at AstroWorld and is worried that the rapper is being "scapegoated."
"I would say, Mr. Scott has a role in this tragedy, but he's not the only one," Wertheimer told Newsweek.
"And my sense is that listening to comments from the police and from others, that they're trying to make him the scapegoat. Trying to make him the bad guy to deflect the focus on the people who planned, managed, profited and approved that festival.
"So that means, up to the city officials who approved this event."
Houston Fire Chief Samuel Pena said on Tuesday that he "absolutely" believes Travis Scott should have stopped the show.
Wertheimer clarified that he is not defending the rapper and he should be investigated for his role in what happened, "but he should not be the only one investigated."
The crowd safety expert acknowledged that there has been a lot of focus on Scott's history of rowdy shows and his previous arrests for inciting the crowd, but said that this is all the more reason for event planners to consider the risks and plan for such behavior accordingly.
"All of this should have been addressed in the risk assessment before they even decided to do the event," Wertheimer said.
"Okay, we have a problematic artist here. Okay, we have a crowd that can be can get chaotic. In addition, the young people are trying to get out of a pandemic and live their lives right, so there is extra energy—can we mitigate these issues, can we prevent them?" he asked.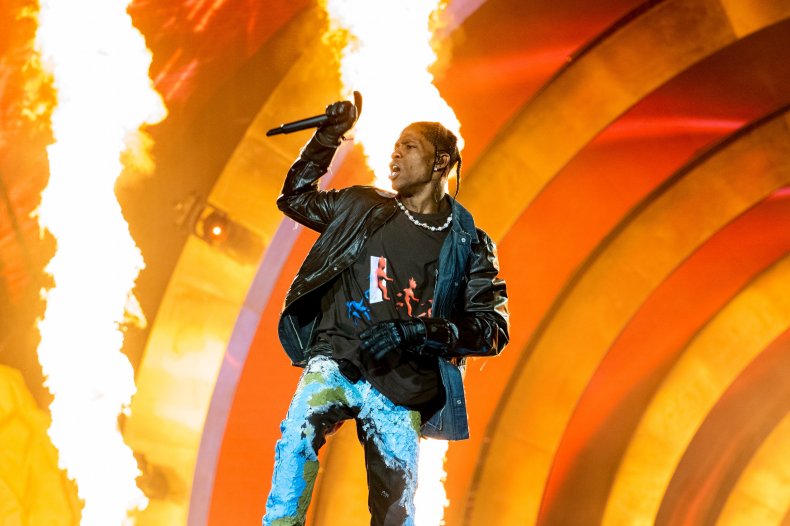 "That's where you address those concerns—not running around after the fact trying to say, 'look what a bad guy he is!' They either knew or should have known it in the risk assessment."
Wertheimer said he saw what he called the equivalent is of the crowd management plan that was used at AstroWorld and described it as "mostly boilerplate."
"It does not even address the crowds in front of the stage, does not address festival seating and the difficulties of crowd density crowd crush, crowd surge, crowd collapse, panic and does not even address the audience," he said.
"So you can't blame all of that on Travis Scott."
He added: "There's plenty of blame to go around and possibly gross criminal negligence—and for the police just to be focused on Travis Scott, kind of a cover-up."