A woman in Bellevue, Washington, recently won a $125,000 settlement following a three-year court battle about her cat, Miska.
According to CBS affiliate station KIRO 7, Miska's owner Anna Danieli received more than $30,00 in fines over the years "for claims that Miska trespassed [and] taunted other pets in the neighborhood," among other infractions. Additionally, the feline was, at one point, taken from Danieli by animal control and forced to spend time in "kitty jail," reported local news station Fox 11.
In response, Danieli filed a lawsuit against King County, the City of Bellevue and other governmental entities, hoping to receive reimbursement.
"This case was about the unjustified and incredible prosecution of a domestic house cat in Bellevue," Jon Zimmerman, Danieli's attorney, told Fox 11."This was really an historic settlement involving a cat in the state of Washington."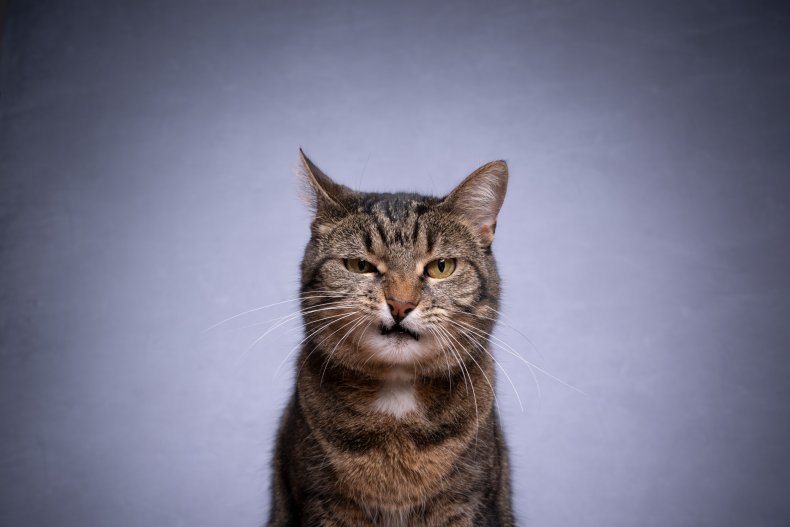 Zimmerman went on to say that Miska received 30 violations, the most of any cat had received in King County. He also said that Danieli's neighbor, who The Spokesman-Review identified as the manager of the Regional Animal Services of King County (RASKC), was allegedly behind many of the complaints, "simply because Miska had lived in his neighborhood." Because of this, Danieli and her team alleged "governmental overreach" in the lawsuit.
They also argued her violations should be voided because the City of Bellevue failed to update its domestic cat code.
"In a city that is a right-to-roam restricted city, then pet owners getting licenses for their cats should have the knowledge, and be told, cats are not allowed to roam the city," Zimmerman told Fox 11, regarding the cat's "trespassing" charges.
On its website, Wag Labs, an American pet care company, said that there aren't any federal laws that dictate whether or not cats are allowed to roam freely, and that the laws laws typically vary on a county-by-county basis.
"Many laws on free-roaming cats are strict and could result in your cat being impounded or put down by a local shelter. One common law is a 'leash law,' which requires cats to stay indoors or on a leash, or they'll be treated like a stray and taken to a pound, similar to dogs," said Wag.
KIRO 7 stated that in addition to receiving the $125,000 settlement, "[Danieli's] lawsuit spurred a court order that resulted in changes to Bellevue's City Code and the way that civil offenses involving animals are heard."
In an official update about the settlement posted to Miska's official website last week, Zimmerman said: "This case exposed how government officials can use their influence and positions to take unjust and unreasonable action against neighbors and other people in their personal lives. This victory affirms that citizens ought to be able to rely on the laws as written, and not on backroom agreements by politicians."
As it turns out, Danieli isn't the first pet owner to ever be involved in a lawsuit.
In December, a Texas couple was sued by a dog sitter who claimed their dogs left her "permanently and catastrophically" disfigured after an alleged attack. That same month, a Chicago woman sued two animal rescue agencies for adopting out her missing golden retriever. Meanwhile in 2019, the former owner of a cat sued its adoptive parent because she wouldn't allow the cat to sleep in the bed with her.