The Trials of Gabriel Fernandez features many detailed, upsetting descriptions of the torture and killing of 8-year-old Gabriel Fernandez. However, there are two victims of Pearl Fernandez and Isauro Aguirre's torturing of the child many have not considered—Virginia and Ezequiel, the siblings of Gabriel who witnessed much of the violence inflicted on their brother, including his death.
Garrett Therolf's piece for The Atlantic, which covers much of the same ground as The Trials of Gabriel Fernandez, details some of the events that Gabriel's sister and brother witnessed. For example, he writes of how Ezequiel discovered notes from his brother where he said he wanted to kill himself, and how Pearl Fernandez and Aguirre would force Ezequiel to join in the beatings of his brother. He also notes how the siblings would sometimes try to sneak food to their brother after he was locked in the cupboard.
Ezequiel and Virginia were also there when Gabriel died. Per Therolf's account, Virginia was asked to help soak up her brother's blood from the floor, and sat on the bed while the beating took place. Ezequiel, meanwhile, led the paramedics into the apartment after Gabriel stopped breathing. At Aguirre's trial, Ezequiel said he was told by his mother and her boyfriend to say he had been playing with Gabriel when Gabriel fell and bumped his head.
When Aguirre's case came to trial, Ezequiel, then 16, and Virginia, 14, both testified against him. The former's transcript reveals he was unable to recall many details, with the teenager at one point saying: "I just don't want to remember it." Virginia also had difficulty delivering her testimony, and had to take a number of breaks to compose herself after having to share particularly traumatic memories.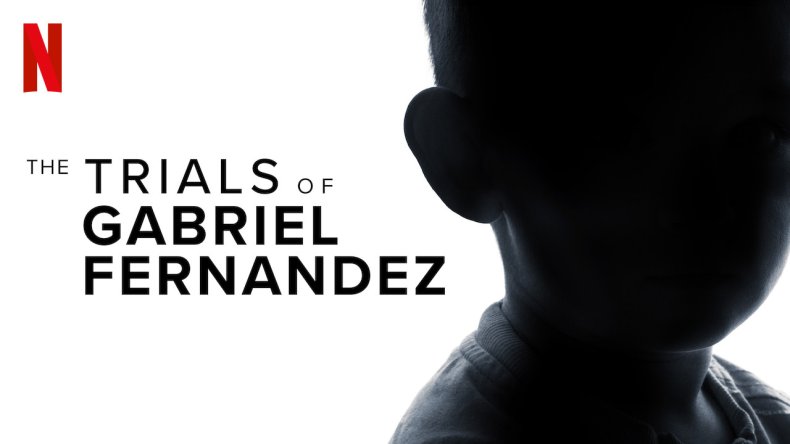 The jury in the case found Aguirre guilty and sentenced him to death. Pearl Fernandez, meanwhile, took a plea deal and accepted life in prison without parole. Per Therolf, Virginia and Ezequiel urged prosecutor Jon Hatami to accept the plea so they did not have to testify against their mother.
Virginia and Ezequiel now live with a relative in another state, in what The Trials of Gabriel Fernandez called in a title card a "safe harbor." In 2014, they were part of a lawsuit against the County of Los Angeles and assorted services in the city asking for damages, which is believed to have been settled together with a suit filed by Gabriel Fernandez's grandparents for $2.6 million, split among multiple parties.
The Trials of Gabriel Fernandez is streaming now on Netflix.