Trump 2020 Merchandise Is Outperforming Democrat Products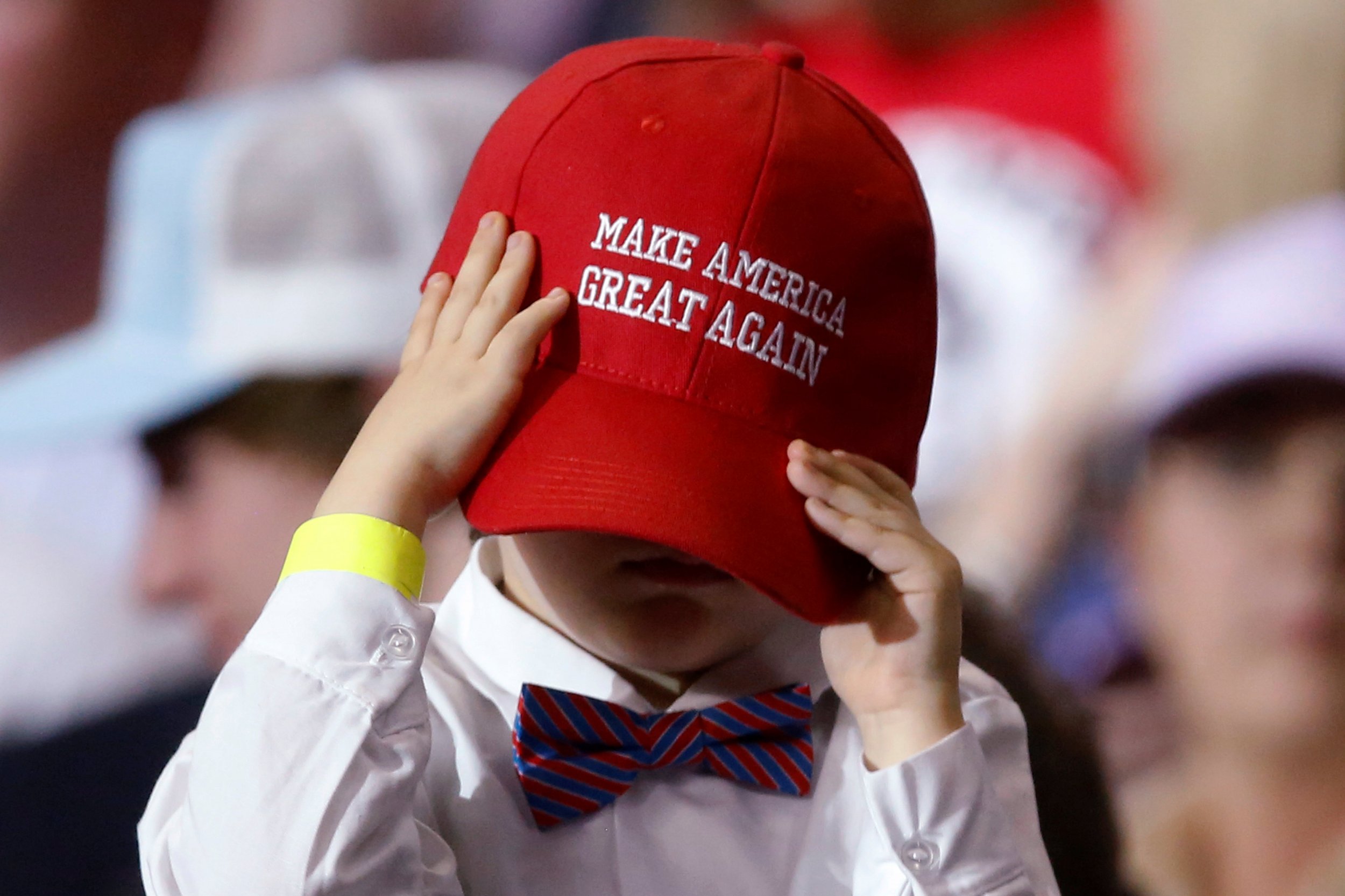 Even though there are more than three years to go until the next presidential election, people are already snapping up Donald Trump 2020 merchandise, which is proving far more popular than the Democrat alternatives.
One online retailer, CafePress.com, reports more than 40% of its presidential election products purchased refer to the president, while a further 40% mention just the election and 20% tout Democrats, The Hill reported.
However, it would be unwise for the president to take the sales as an early indicator of support, as much of the Trump-branded merchandise is critical of the president or mocks him.
Along with hats and other merchandise bearing Trump's 2016 election slogan, "Make America Great Again," there are stickers proclaiming, "Donald Trump 2020: Just To P*ss You Off," and others suggesting the election will bring about the "End of an Error."
With no clear confirmation as of yet who will be competing for the Democratic nomination—despite a number of people showing interest—the website is not selling a large number of Democrat products. But people are throwing their buying power behind some "wish-list" candidates, including Vermont Senator Bernie Sanders, who appears likely to make another run for the White House. A total of 13.6% of the election product sales related to Sanders.
Others are snapping up Michelle Obama merchandise, even though the former first lady confirmed in April that she would not be running for office in 2020. Obama said she did not want her children to have to cope with the pressure of having a parent in the White House once again.
"It's all well and good until you start running, and then the knives come out," she said in comments carried by The Washington Examiner.
"I wouldn't ask my children to do this again because, when you run for higher office, it's not just you, it's your whole family," she added.