Trump Administration Argues It Could Be 'Traumatic' to Reunite Thousands of Migrant Children With Their Parents
Court filings by the Trump administration's Health and Human Services (HHS) Department have argued that it could be "traumatic" to remove migrant children from sponsors homes and reunite them with their parents, suggesting that such action "would present grave child welfare concerns."
"It would destabilize the permanency of their existing home environment, and could be traumatic to the children," Jonathan White, who is in charge of the the department's efforts to reunite the separated children with their parents, said in the filings, the Associated Press (AP) reported. The agency also suggested that the reunification would take extraordinary effort, arguing that the administration should simply focus on reuniting children being held in custody, not those released to sponsors.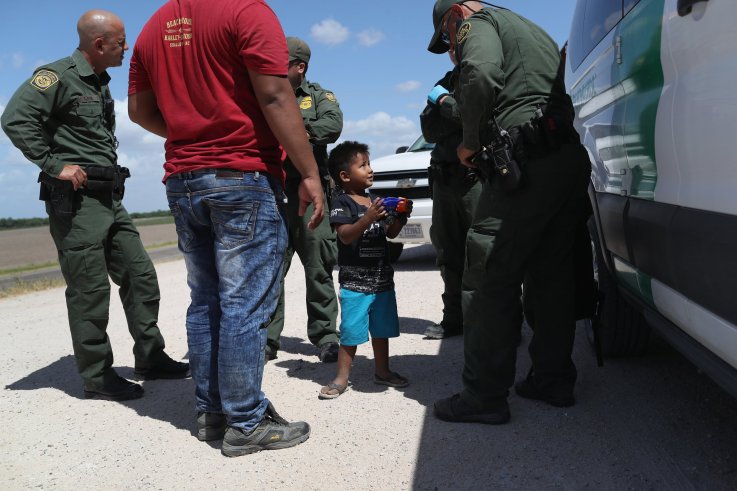 President Donald Trump's controversial policy to separate migrant children from their parents drew national and international outrage last year, with a federal court in June inevitably ordering the government to suspend the policy and reunite the impacted families. However, a report released by the Inspector General of the HHS in mid-January revealed that the administration did not even know how many thousands of children were separated and was struggling to account for those who had been released to sponsors prior to the court decision.
"Thousands of children may have been separated during an influx that began in 2017, before the accounting required by the court, and HHS has faced challenges in identifying separated children," the report from the agency admitted.
The American Civil Liberties Union has slammed the Trump administration's position. A hearing is scheduled for February 21 to determine whether the government will be required to reunite the children who were released before the June court order.
"The Trump administration's response is a shocking concession that it can't easily find thousands of children it ripped from parents, and doesn't even think it's worth the time to locate each of them," Lee Gelernt, the lead ACLU attorney, said, according to the AP.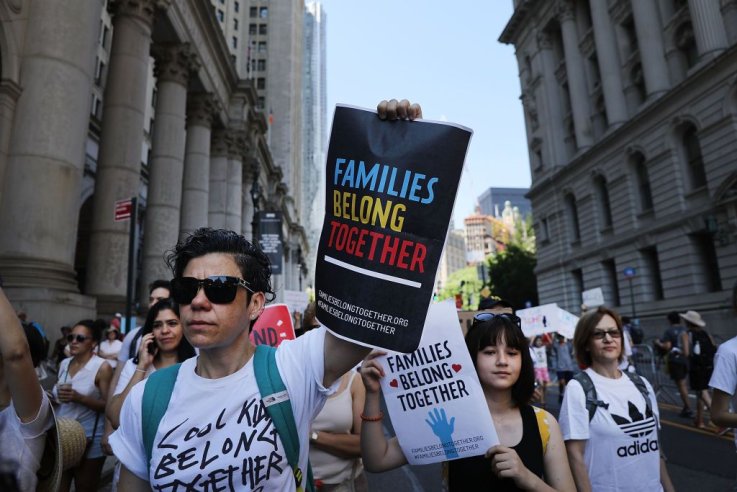 Despite the backlash to the policy, Trump has stood behind the decision, arguing that punishing immigrants and separating them from family members is a good deterrent. "If they feel there will be separation, they don't come," the president said in October. As thousands of immigrants have continued to come to the U.S. border from Central America, the assessment appears inaccurate.
Regarding the backlog of family separation cases, Jallyn Sualog, deputy director of HHS Office of Refugee Resettlement, said in the court filing that it could take eight hours to review each of the more than 47,000 cases from July 1, 2017 until the June court order. She said that the effort would "substantially imperil" operations unless there was a "rapid, dramatic expansion" in staffing.
Most of the impacted children have reportedly been released into the custody of family members, but these are often not their parents. About 10 percent of the children were released to a distant relative, family friend or someone else. Only 49 percent were reunited with their parents, whereas 41 percent were sent to close relatives.