Trump Administration Is an 'Outlaw Regime' With an 'Addiction to Sanctions,' Iran's Foreign Minister Says
Iran's foreign minister has blasted the U.S. as new sanctions have come into effect, calling the Trump administration an "outlaw regime."
Posting to Twitter on Wednesday, Mohammad Javad Zarif slammed Washington for imposing sanctions on two Iranian banks and a number of companies allegedly linked to Iran'sBasij militia, a volunteer force of government loyalists. He argued that the measure violates a ruling by the International Court of Justice (ICJ) ordering the U.S. not to impede humanitarian trade with Tehran.
"[The Trump administration has an] utter disregard for rule of law & human rights of an entire people," Zarif wrote. "[The] U.S. outlaw regime's hostility toward Iranians [is] heightened by [an] addiction to sanctions," he added.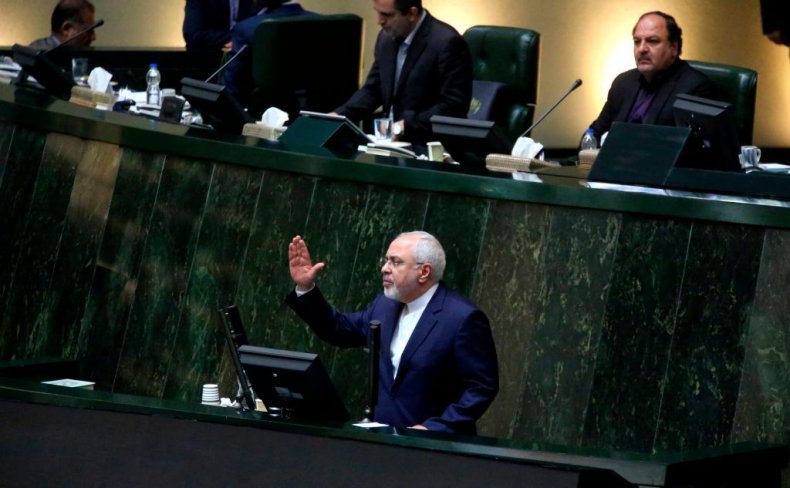 According to the foreign minister, one of the banks targeted is "key to food/medicine import." He said the U.S. justified the sanctions by an "alleged [link of] EIGHT degrees of separation w/ another arbitrary target."
"All humans on [the] planet are connected by SIX degrees of separation. You do the math," he added. In a separate statement, the foreign ministry called Washington's latest move an "insult" to the international order that stemmed from "blind vindictiveness," Radio Free Europe reported.
The U.S. announced on Tuesday new sanctions against Iran Tractor Manufacturing, the largest tractor manufacturer in the Middle East, and Iran's Mobarakeh Steel Company, the largest steel producer in the region. More than 20 banks and corporations were sanctioned in total, with Treasury Department Secretary Steven Mnuchin accusing them of being complicit in the Basij militia's "efforts to recruit, train, and indoctrinate child soldiers who are coerced into combat," according toBloomberg.
Tensions have escalated between Tehran and Washington under the Trump administration, with the president removing the U.S. from the 2015 Joint Comprehensive Plan of Action, known commonly as the Iran Nuclear Deal, in May. Despite significant opposition from Europe, Russia and China, the White House moved forward with implementing sanctions on Iran in August.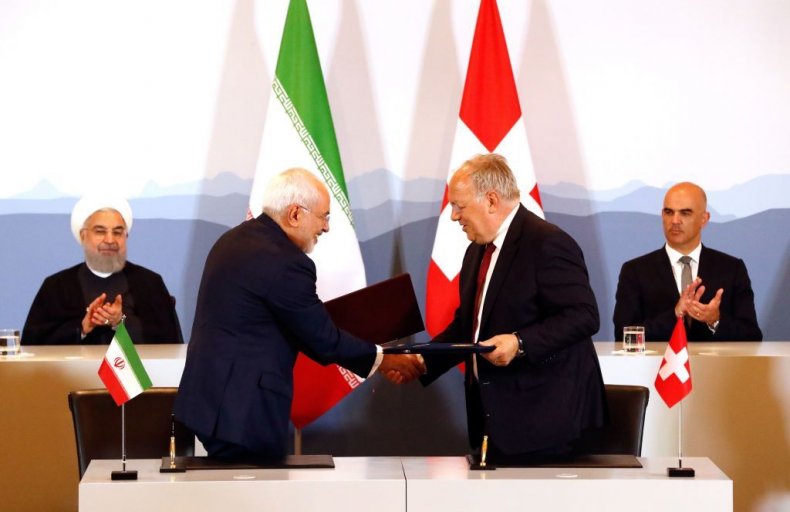 Earlier this month, the ICJ ordered the U.S. to remove sanctions that target humanitarian trade, food, medicine and civil aviation, citing the 1955 Treaty of Amity signed between Tehran and Washington. Secretary of State Mike Pompeo responded by saying the U.S. would simply end the treaty. He also accused Tehran of "abusing" the ICJ.
Iranian leaders have frequently posted to Twitter and made comments publicly attacking the Trump administration in the wake of renewed sanctions. Although Europe, Russia and China have all worked to maintain economic ties with Iran, sanctions have already taken a toll on the Islamic Republic's economy.
The Middle Eastern nation's economy was previously expected to grow this year, but due to sanctions it has now entered a recession, a report from the International Monetary Fund revealed last week.