Trump Adviser Claims Not Many People Care About Arpaio Pardon Because Of Hurricane Harvey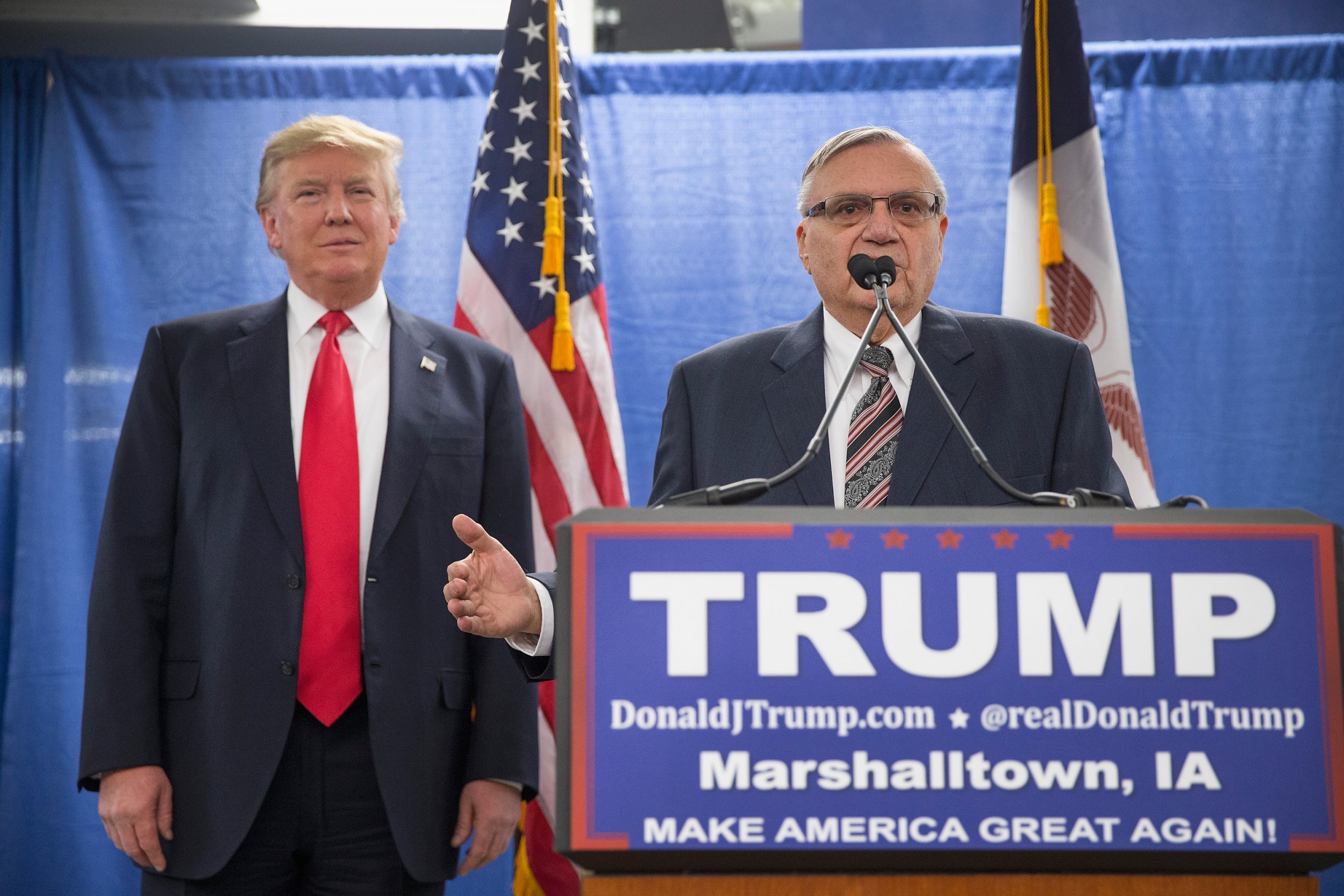 Donald Trump's Homeland Security adviser has suggested people "don't really care" about the president's decision to pardon controversial former sheriff Joe Arpaio.
Speaking to ABC's This Week, Tom Bossert said in the wake of Hurricane Harvey, the public was not focused on just one person but on all the people who were suffering.
"I'm right now focused on not only the 4.6 million people in the Houston area, but the millions of people around the country who are trying to bring together outside of these divisive political questions, their efforts and their prayers to help those people who are in need," Bossert said.
"So my guess is that not too many people care about this one guy right now. They care about the millions of guys that are worried about their homes."
The hurricane has left people trapped in their homes by rising floodwater, with two people killed and the death toll expected to rise, Texas authorities told CNN.
But the president's decision to pardon Arpaio, who was convicted of contempt of court for ignoring a ban on racial profiling, did raise eyebrows and prompted an outcry from civil rights groups.
Trump has been accused by Democrat Chuck Schumerof using both the hurricane and the announcement of the transgender military ban as a cover for Arpaio's pardoning.
"As millions of people in TX and LA are prepping for the hurricane, the President is using the cover of the storm to pardon a man who violated a court's order to stop discriminating against Latinos," Schumer tweeted, referring to Arpaio, "and ban courageous transgender men and women from serving our nation's Armed Forces."
Bossert said the criticisms leveled at Trump were unfair, telling This Week: "Just about every modern president ends up with some controversial pardons.
"But I think the president's been pretty clear on it, and I certainly don't think it's fair to characterize him as not caring about the rule of law."