President Donald Trump's trade adviser Peter Navarro claimed Tuesday that Democrats were carrying out an "attempted coup d'etat" against the president, arguing that they were operating similarly to the KGB, the Soviet Union's infamous secret police.
"This is nothing less than an attempted coup d'etat," Navarro, the director of the Office of Trade and Manufacturing Policy, said during an interview with Fox Business. He argued that a poll should be conducted asking voters: "Should the impeachment process be used to depose a duly-elected president when they can't beat him at the ballot box?"
Navarro then referenced paraphrased remarks attributed to Lavrentiy Beria, who served as marshal of the Soviet Union and state security administrator. "He said: 'show me the man, I'll find you the crime,'" the Trump adviser said. "And that's what we're doing with President Trump and this is a very dangerous game, I think, that the Democrats could play."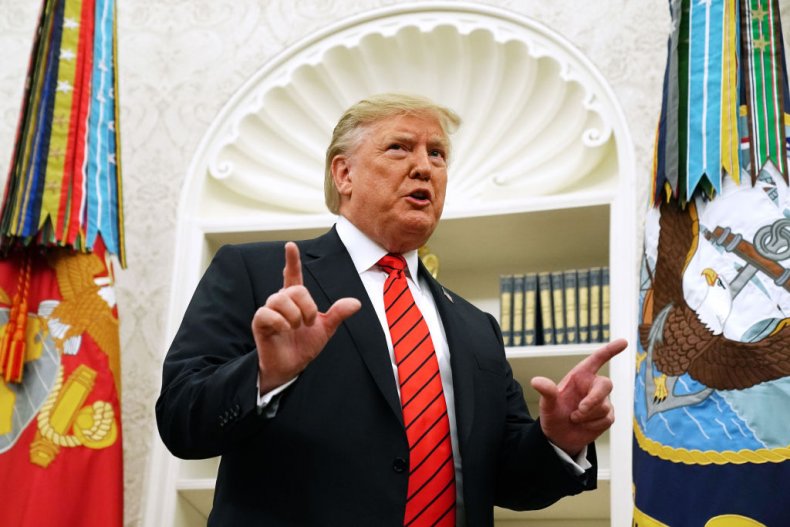 "Every day the president's got to get up and he's got to deal with China, he's got to deal with Russia, he's got to deal with Iran, North Korea and now the House of Representatives," Navarro lamented, raising fingers on his hand for each issue. He then held up his hand, palm facing the camera, pointed at it, and said: "And I don't know which one is more dangerous right now or in the next couple of months."
Trump and his supporters have attempted to discredit the Democratic-led impeachment inquiry as "partisan" and a "witch hunt." But several prominent Republicans, including current and former members of Congress, have voiced strong concerns over the president's actions towards Ukraine, which led to the official inquiry.
A whistleblower filed an official complaint in August about the president pressuring Ukrainian leaders to open an investigation into his Democratic political rival, former Vice President Joe Biden. Trump wanted the Ukrainian government to investigate debunked allegations that the Democratic frontrunner acted corruptly in the interest of his son Hunter Biden's business dealings during his tenure serving under former President Barack Obama.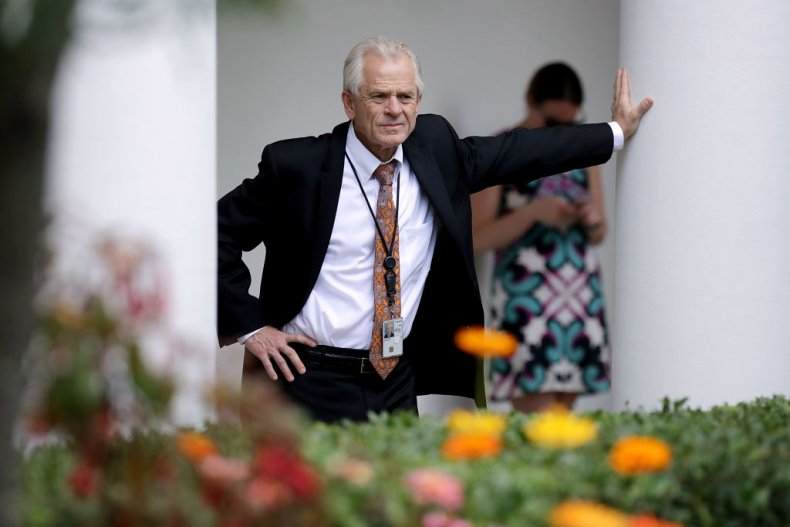 The president has attempted to deflect attention from his actions by focusing attention on Biden and attacking Democrats. Navarro is only one of several Trump defenders who have labeled the impeachment process a "coup."
Former Speaker of the House Newt Gingrich, a Republican who led the impeachment inquiry against former President Bill Clinton, argued on Fox News that "this is not an impeachment process. This is a coup d'etat." Gingrich contributes regularly to Newsweek.
Todd Fitton, the president of the conservative group Judicial Watch, made similar remarks to Fox. "Every time you hear the word impeachment, you have to substitute it with the word coup," he argued. Controversial Fox News host Tucker Carlson referred to the process as an "administrative coup d'etat" and fellow Fox host Mark Levin classified it as a "coup campaign."