Former President Donald Trump's senior adviser Jason Miller said it was up to Republican senators to decide whether or not his old boss' plans for a new party became "more serious" after the date of his Senate trial was announced last week.
The former commander-in-chief's aide shared reports that Trump was preparing to create a third party and challenge Republican lawmakers who clashed with him, claiming there were was nothing "actively" planned, but leaving the door open to a threat to the GOP on the right.
"The President has made clear his goal is to win back the House and Senate for Republicans in 2022," Miller tweeted. "There's nothing that's actively being planned regarding an effort outside of that, but it's completely up to Republican Senators if this is something that becomes more serious."
The Washington Post reported on Saturday that Trump had considered creating a "Patriot Party" that would challenge several high profile GOP lawmakers, including Rep. Liz Cheney (WY) and Georgia Gov. Brian Kemp—both figures he sparred with in the wake of the presidential election.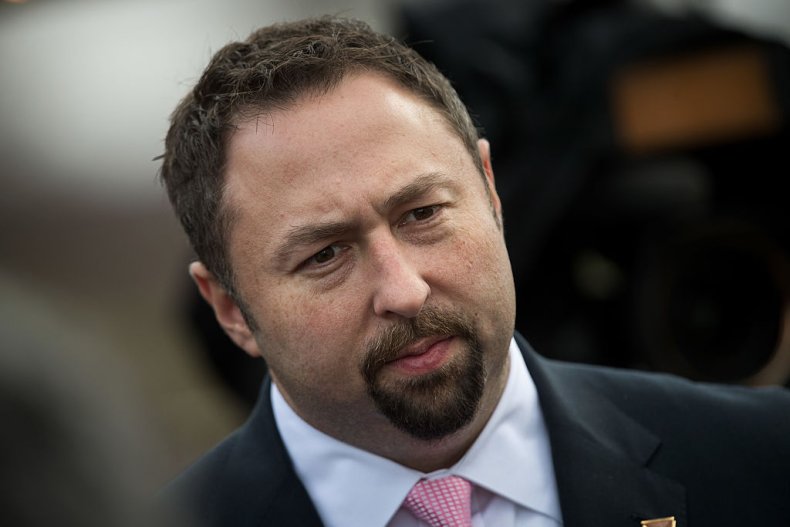 The newspaper also reported that Trump had told people in his orbit that the threat of a third party on the right would put pressure on Republicans when they vote on whether or not to convict the former president after his Senate impeachment trial.
Senate Majority Leader Chuck Schumer (D-NY) announced on Friday that the former commander-in-chief's impeachment trial would get underway in the week of February 8, giving House impeachment managers and the defense time to prepare legal briefs.
"We all want to put this awful chapter in our nation's history behind us," the Democratic senator said. "But healing and unity will only come if there is truth and accountability. And that is what this trial will provide."
House Speaker Nancy Pelosi will send the article of impeachment to the Senate on Monday morning, a little less than two weeks after the lower chamber voted in favor of the incitement of insurrection charge.
Trump was charged with inciting insurrection after he told a rally of his supporters to march toward the Capitol building shortly before the building was breached by a mob of rioters, leading to several deaths, a security emergency, and acts of vandalism.
The former president told his rally that they would "never take back our country with weakness," and added that they had to "show strength" as he reiterated unsubstantiated claims about mass voter fraud.
A two-thirds vote of the Senate is required to convict Trump of the charges brought against him, meaning Democrats would need roughly 17 Republicans to break ranks and vote against their old commander-in-chief.