Trump Affair: Stormy Daniels Lawyer Says Porn Star Was Physically Threatened
A lawyer for adult film star Stormy Daniels told the hosts of MSNBC's Morning Joe Friday that she has been threatened with physical harm.
Daniels is at the center of a scandal in which she was paid $130,000 in hush money before the 2016 presidential election by President Donald Trump's personal attorney to remain quiet about allegations she had an affair with the real estate mogul.
Michael Avenatti, a lawyer for Daniels—whose real name is Stephanie Clifford—appeared on the the show to tease an upcoming 60 Minutes interview with his client.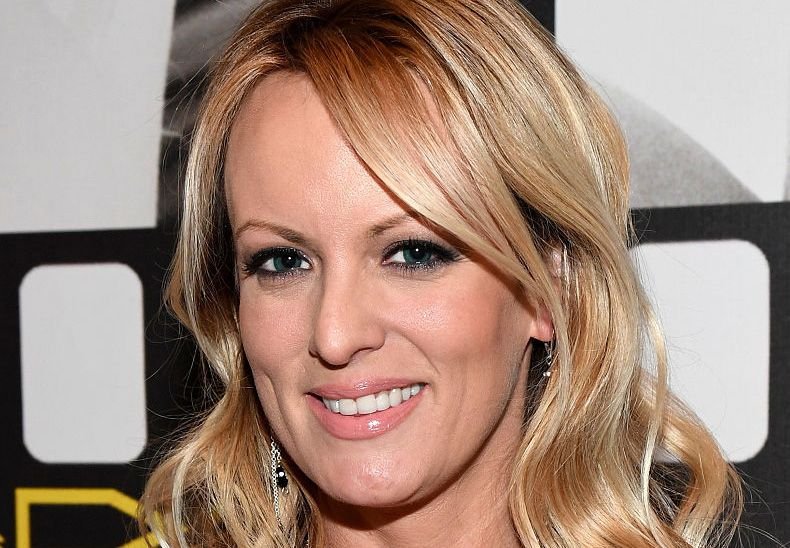 Avenatti would not say whether the threats came from anyone associated with Trump. "I can't tell you anything beyond what I've already said," he told co-host Joe Scarborough when asked if the threats came directly from the president.
The threats came to light when Scarborough's co-host Mika Brzezinski asked Avenatti whether Daniels has been "threatened in any way."
"Yes," he replied, and then affirmed Daniels has been threatened with physical harm.
Daniels is currently suing to have a non-disclosure agreement that she forged with Trump Organization lawyers to be made "null and void" so that she can come forward with her story.
Last week during an appearance on NBC's Today show, Avenatti said that Daniels had a sexual relationship with Trump. Her lawsuit claims that between 2006 and 2007 she had an "intimate relationship" with the president, who was then a businessman and reality television star.
Read more: Who is Jill Martin, the Trump Organization lawyer linked to contested Stormy Daniels confidentiality deal?
Earlier this week CNN reported that another Trump Organization lawyer filed an order in Los Angeles last month to prevent Daniels from speaking about the alleged affair.
Trump's personal lawyer Michael Cohen originally made the payment to Daniels through a shell company he had established. Cohen claims that he paid the money out of his own pocket and has told friends that he hasn't been reimbursed. He has also denied the Trump campaign and Trump Organization were involved in the payment in any way.
The White House has said that Trump denies the affair took place. Daniels is one of at least 16 women who have come forward with allegations of sexual misconduct against the president.
"I think it will become apparent to people when they tune in to 60 Minutes on March 25 as to the details relating to the threat," Avenatti said Friday. He added: "The American people can judge for themselves on who is telling the truth and who is not telling the truth."