Will Stormy Daniels Keep Trump's $130K Hush Money?
If she wins her new court case, adult film star Stormy Daniels would have to return $130,000 she took after signing a hush agreement over her alleged affair with President Donald Trump, a criminal defense lawyer says.
In Los Angeles County Superior Court, Daniels—whose real name is Stephanie Clifford—filed suit against Trump on Tuesday, claiming the agreement is "null and void and of no consequence" because he did not sign it.
Trump denies having an affair with Clifford, who is working to ensure she is free of any legal obligations so she can publicly discuss her relations with the now-president. Her suit claims she had an "intimate relationship" with Trump between 2006 and 2007.
Clifford's lawyer, Michael Avenatti, told NBC's Today show Wednesday that she had a sexual relationship with Trump.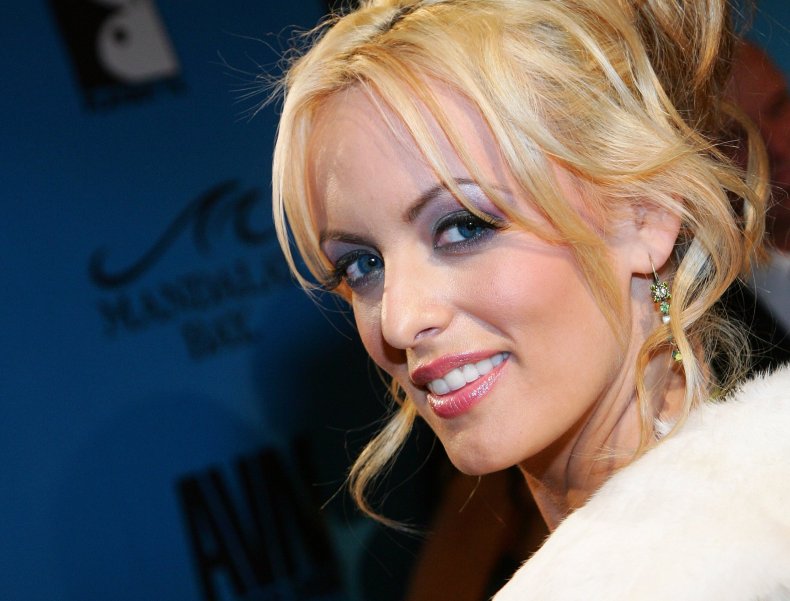 Sara Azari, a Los Angeles criminal defense attorney who frequently provides legal analysis on CNN and Fox News, tweeted: "Her lawsuit is seeking a ruling that she's not bound by the #HushAgreement. She'll have to pay back the $130,000 but who cares? Her story is worth a lot more!"
Clifford's manager, Gina Rodriguez, did not reply to Newsweek's questions on how much her client is looking to sell her story for.
Azari pointed out that the original agreement "calls for $1 million in liquidated damages (penalty)" if it is violated. She also wrote, "1. It's unconscionable and disproportionate to the $130k payment, therefore may not be enforced. And 2. In reality, rarely are these damages sought by the defendant, here Trump."
A ruling that the original agreement is "null and void" would mean that the money would need to be reimbursed.
Related: 'Stormy Daniels Rampway' should run near Trump-honoring highway in Utah, Democrat says
Clifford would need to pay back the money to Trump's lawyer Michael Cohen, who told The New York Times last month that he paid Clifford out of his own pocket. The payment was routed through a shell company called Essential Consultants LLC.
On Monday, The Wall Street Journal reported that Cohen has complained to friends that he had not been reimbursed for the payment. The report said that Cohen's bank reported the wire transfer to the Treasury Department because it appeared suspicious.
Daniels is one of two women—including a former Playboy Playmate—who are under nondisclosure agreements made with Trump associates as a result of allegations they carried on affairs with Trump before he became president.
As many as 16 other women have accused Trump of various forms of sexual misconduct, ranging from sexual harassment to sexual assault, over a span of decades.