Who is Jill Martin, the Trump Organization Lawyer Linked to Contested Stormy Daniels Confidentiality Deal?
A Trump Organization lawyer reportedly filed an order to prevent porn star Stormy Daniels, whose real name is Stephanie Clifford, from disclosing details of her alleged affair with Donald Trump, according to new documents.
Jill Martin, an assistant general counsel, filed the document in relation to confidential arbitration proceedings in Los Angeles last month, reported CNN. In the document, she is referenced as the counsel for EC, LLC, a company that Trump's personal lawyer Michael Cohen established in 2016 to transfer to Daniels $130,000 in exchange for her silence on the alleged affair.
The "demand for arbitration" document, said that EC, LLC will not have to notify "Peggy Paterson", another pseudonym for Daniels, of court proceedings of a temporary restraining order. A few days after the filing, a judge granted an interim restraining order preventing Daniels from disclosing the affair.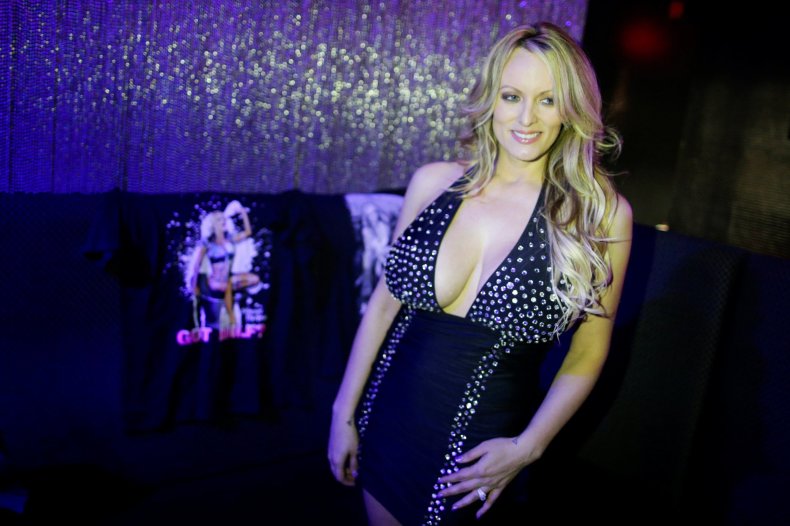 Michael Avenatti, Daniel's attorney, said that this connection suggests that Trump was aware of the $130,000 confidentiality agreement, despite Cohen's insistence that "neither the Trump Organization nor the Trump campaign was a party to the transaction with Ms. Clifford."
After news broke of the alleged scandal in January, Cohen claimed Trump did not know about the $130,000 payout and said he paid Daniels discretely out of his own pocket.
"[Cohen] expects the American people to believe that he spent all of this time and energy, hours upon hours, doing all of this work, and the president never knew anything about it, and no one in the Trump Organization ever knew anything about it," Avenatti said on CNN's Anderson Cooper 360 yesterday.
Last night, the Trump Organization told the Associated Press that the company "has had no involvement in the matter" and that Martin filed the documents in her own "individual capacity."
However, Martin's Linkedin profile listed her as assistant general counsel for the Trump Organization, before it appears to have gone offline in the early hours of this morning. On the court documents, her address was also the location of Trump National Golf Club in Los Angeles.
Last Wednesday, Avenatti confirmed that Daniels had a sexual relationship with Trump on NBC's Today show. He told the program that his client is now willing to reveal the almost year-long affair that reportedly began in July 2006, just four months after Melania gave birth to Barron.
Daniels and Trump have both denied the alleged affair over the past few months, a move perhaps necessitated by the legal agreement to remain silent. However, the porn star has gone out on the road promoting her "Make America Horny Again" tour and made several statements hinting at an affair.
Despite the agreement, details of the alleged affair have slowly trickled out through the press. In January, a 2011 In Touch interview with Daniels surfaced after going unpublished for years. The interview reavealed that Daniels had met Trump at a celebrity golf tournament in Lake Tahoe, Nevada, in 2006. She said they then had sex in his hotel room shortly after. The interview was given by Daniels before she reportedly signed the non-disclosure agreement.