CNN national security analyst Samantha Vinograd has suggested that President Donald Trump aided and abetted Russian intelligence by allegedly taking his interpreter's notes from a 2017 meeting with Vladimir Putin, and also ordering the linguist not to discuss the talks with other members of his administration.
The Washington Post reported this weekend that Trump has gone to "extraordinary lengths to conceal details of his conversations" with his Russian counterpart. "U.S. officials said there is no detailed record, even in classified files, of Trump's face-to-face interactions with the Russian leader at five locations over the past two years," the newspaper reported.
Discussing the report on CNN's New Day program on Sunday morning, Vinograd, who served as a national security expert within the administration of Trump's predecessor Barack Obama, said special counsel Robert Mueller no doubt took notice of the report and could investigate further. She also pointed out that the president's actions fell well outside of normal protocols.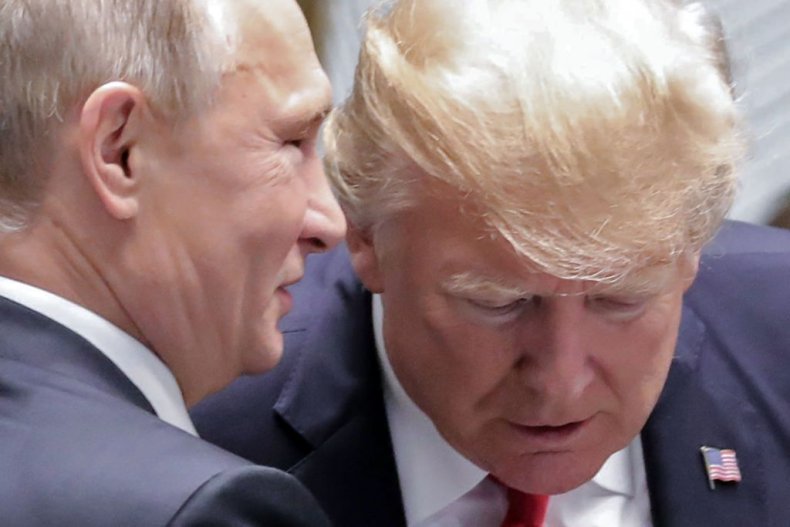 "There is a standard operating procedure for these meetings," Vinograd explained. "I helped with some of these meetings after the fact. By failing to allow your team in the room, by failing to establish a firm record in line with existing U.S. law of what actually happened, you are ceding the narrative to Russian intelligence and Vladimir Putin without having any bit of evidence or a foundation of establishing a narrative on your own," she said.
"If [Trump] took the extraordinary step of asking his interpreter to destroy notes from the meeting, he is again aiding and abetting the Russian intelligence services in manipulating the narrative around what happened," the expert added.
On Friday, The New York Times also reported that Trump had been the subject of an FBI counterintelligence investigation in 2017 after he fired James Comey as director of the federal agency. According to the article, the bureau was concerned about the possibility that Trump could be directly or inadvertently working on behalf of the Russian government.
Responding to the allegations in a Saturday interview with Fox News host Jeanine Pirro, the president pushed back, saying: it was the "most insulting article I've ever had written."
"I've been tougher on Russia than anybody else, any other — probably any other president period, but certainly the last three or four presidents, modern day presidents," Trump argued in his defense. "Nobody's been as tough as I have from any standpoint including the fact that we've done oil like we've never done it, we're setting records in exporting oil and many other things."
The president's 2016 campaign team remains the subject of Mueller's ongoing investigation into alleged collusion with Moscow. Last week, it was revealed that Trump's former campaign chairman Paul Manafort shared confidential polling data with an associate linked to Russian intelligence. Manafort is also accused of initially lying about sharing the information to investigators. Several other former top Trump aides, besides Manafort, have already been implicated and indicted in the probe.