Putin Is Hoping He and Trump Can Patch Things Up at Meeting in Vietnam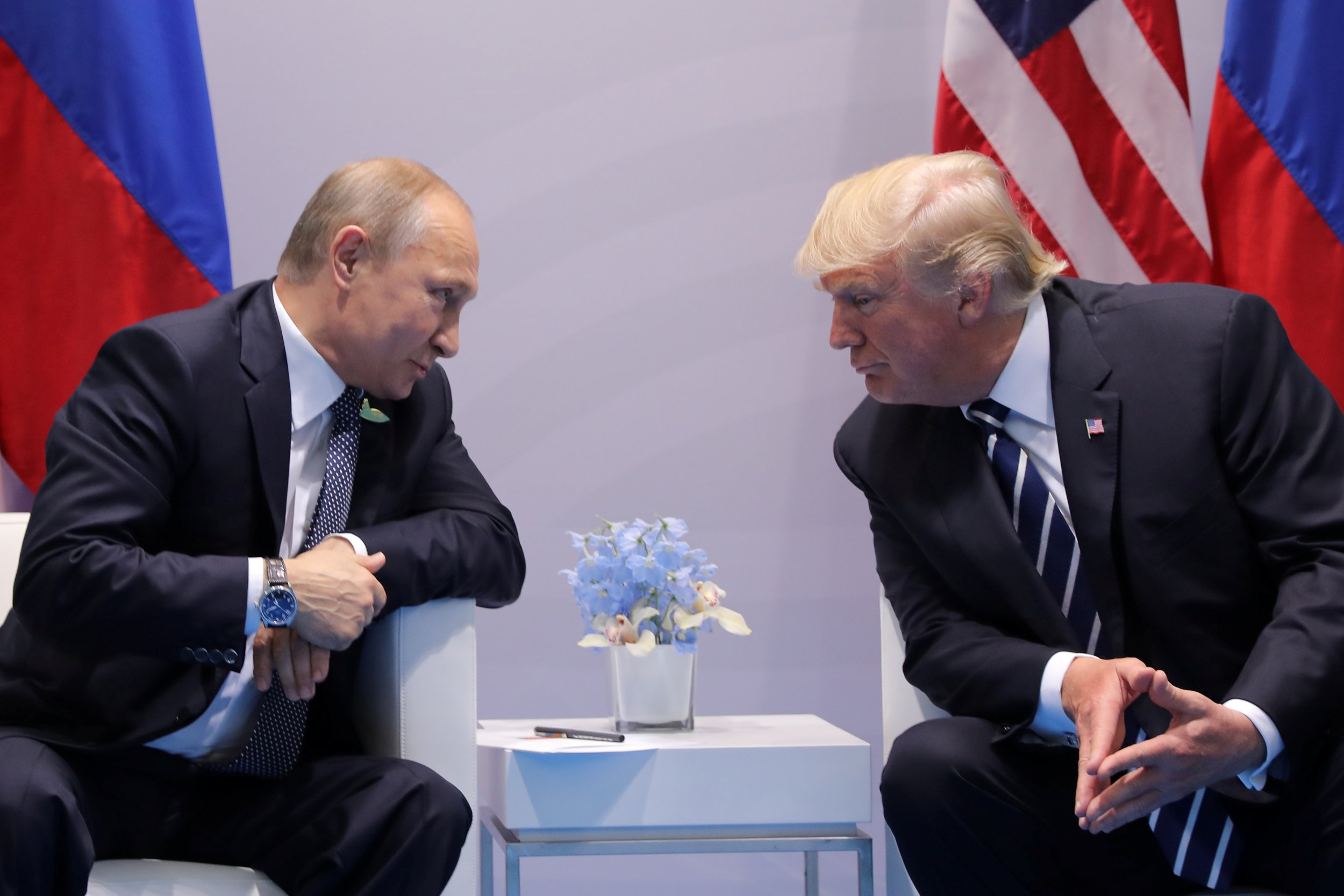 Russian President Vladimir Putin will meet with President Donald Trump and call to resolve the "state of crisis" of relations between their two nations on Friday, the Kremlin has confirmed.
Trump hinted last week at the possibility of a second ever meeting between the pair to take place during a two day summit in Vietnam this weekend and a top aide of Putin's has now confirmed they have agreed to meet on November 10.
"Right now, at this present moment (the time) is being agreed," Kremlin aide and former Russian ambassador to the U.S. Yuri Ushakov told state news agency Itar-Tass on Thursday. The Russian official claimed the meeting will take place on "the tenth" but the White House has not yet confirmed the exact date.
Besides the war in Syria and the tension around North Korea's programme to become a fully fledged nuclear military power, Ushakov said the Kremlin wanted to discuss relations between Washington and Moscow.
Read More: Russia says it has more tanks than any nation in the world. Here is why.
The relationship that has been tense since Russia's annexation of Crimea from Ukraine in 2014 and has worsened with the scandal around alleged Russian interference in last year's election, is now "faltering, in a crisis state," Ushakov said.
Putin's spokesman Dmitry Peskov and Russia's Foreign Ministry had so far stressed that the upcoming meeting would focus on North Korea. Neither Ushakov, nor other officials mentioned if Ukraine is on the agenda—a topic Russia regularly underplays in meetings with U.S. presidents.
Ahead of a chilly meeting between Putin and then-President Barack Obama, the Kremlin declared Syria a top priority for the discussion, while the White House claimed Ukraine was integral to the agenda. Putin's spokesman Dmitry Peskov said Putin would only discuss the neighboring country "if time allows," to which White House spokesman John Earnest replied with "There will be time."
Russia's annexation of Crimea in 2014 is not recognized by a majority of U.N. states and sparked a wider collapse of relations between Moscow and the West.
The U.S. government and its European partners immediately imposed sanctions on Russian officials considered to be involved in Ukraine. Russia has mirrored every move with sanctions of its own, including on the importation of European food.
The White House closed a Russian luxury diplomatic property and sent 35 embassy officials home after the allegation that Russia interfered in the 2016 election. When the new Trump administration made no effort to reverse those sanctions, Putin announced that the U.S. embassy in Moscow had to fire 755 staffers, who, it then transpired, were mostly Russians employed to help citizens acquire visas.
Russia has persistently denied allegations from all U.S. intelligence agencies that it interfered in the U.S. election.