Trump's Approval Rating is Tanking to New Lows as His Base Falls Apart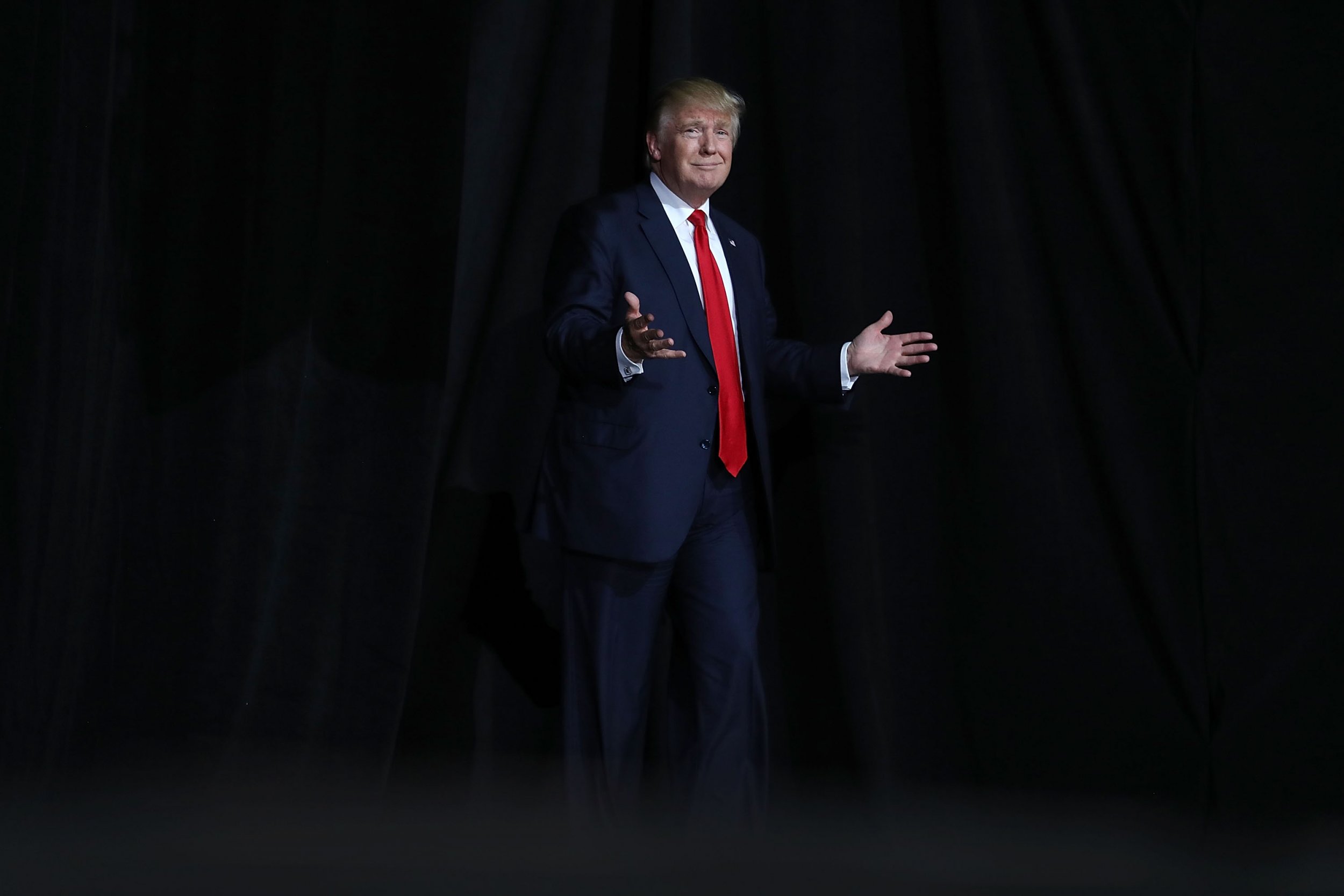 President Donald Trump's base appeared to be anything but intact this week, as his approval ratings continued their decline to lows that no other president in modern American history has suffered during a first year in office.
Support among the noncollege-educated white voters who made up a big portion of the Trump base throughout the 2016 election dropped 13 percent in a CNN poll published Monday afternoon, to 49 percent from 59 percent approval at the 100-day mark. In the poll conducted Thursday through Sunday, the commander in chief's overall approval rating among voters also reached a new low for a CNN survey since Inauguration Day, dipping to 36 percent from 37 percent, as independents and minorities also continued to abandon Trump.
Related: Here's how Donald Trump could actually be impeached
Trump's base in recent weeks has appeared increasingly dissatisfied with his handling of public service duties since taking control of the Oval Office. The majority of working class white and independent voters said they disapproved of the president's efforts on upholding his campaign promises, according to a Fox News poll published October 30, including tax and health care reform.
The latest CNN poll aligned with other red flags for Trump throughout the week, including in Gallup's polling published Monday: The president's approval hit a new low, at 33 percent. It doesn't look like his problems are going away anytime soon, either.
The president's former campaign manager, Paul Manafort, and his business partner, Rick Gates, were indicted last week as part of Special Counsel Robert Mueller's investigation into the Trump team's suspected collusion with Russian operatives during the election. The White House was reportedly in disarray as the bombshell dropped that a federal grand jury approved the investigation's first charges.
Nearly half of Americans said they believe Trump himself committed a crime in his alleged dealings with the Russians, according to an ABC News/Washington Post poll published Thursday. That number was well up from an NPR/PBS NewsHour/Marist poll published in July, in which 25 percent of those surveyed said they suspected the president committed illegal acts during the campaign, while 29 percent said they believed that he had been unethical but that his actions did not amount to a crime.
Unfortunately for Trump, dubbing the Russia probe "fake news" doesn't seem to be making the issue disappear as quickly as his base appears to be.