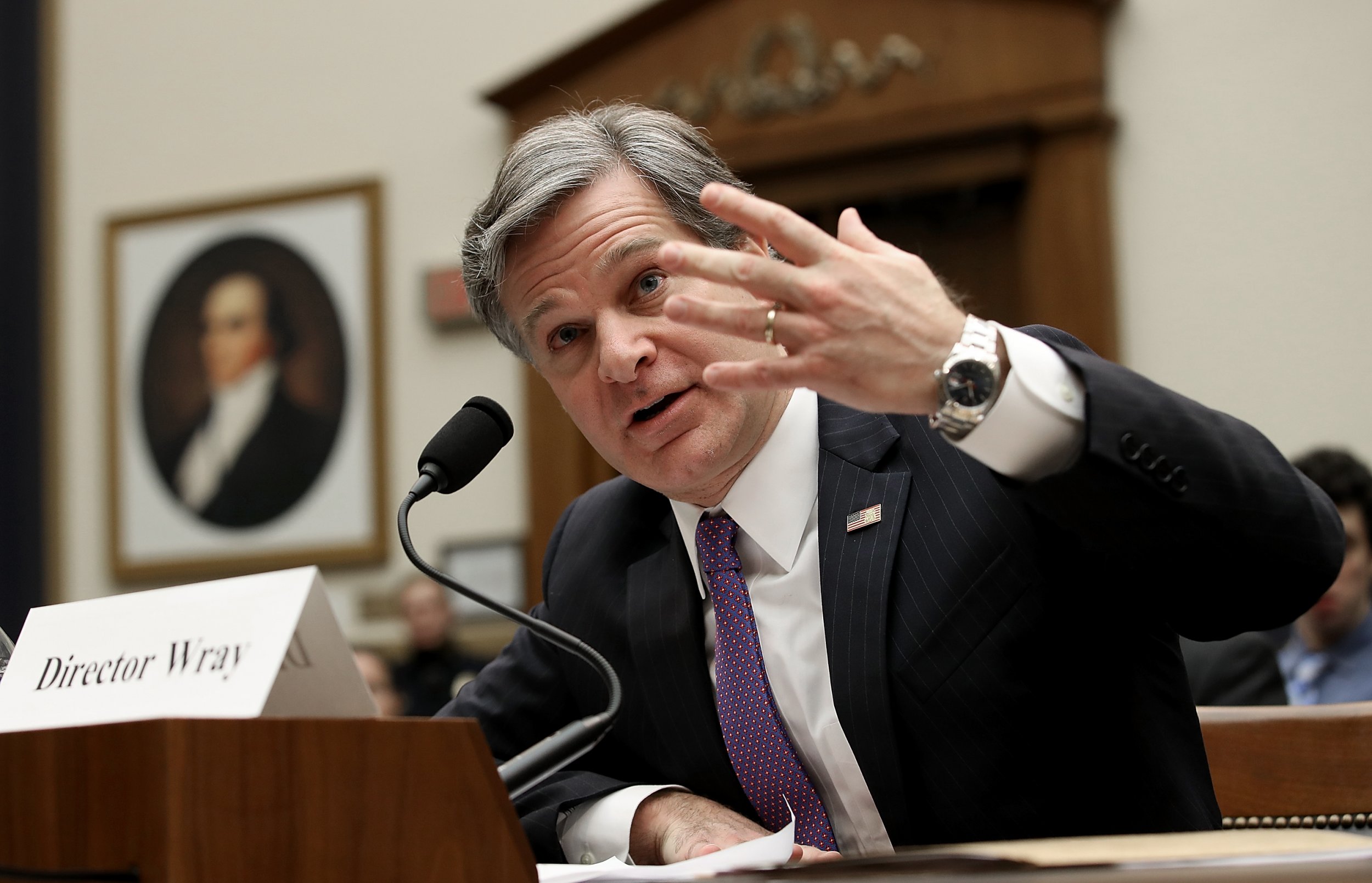 As right-wing commentators and the president himself stepped up their attacks on the FBI in December, donations to an FBI-linked charity soared, the group said this week.
The FBI Agents Association, a membership organization of more than 14,000 current and former special agents, said Tuesday that it received more than $140,000 from at least 2,000 donors so far this month, a "very significant" increase from typical months, a spokesman said.
It's "a significant uptick in terms of both number of donors and total amount raised," said Paul Nathanson, a spokesman for the association, which will use the money to send children of deceased agents to college and to help FBI families in need.
Related: Trump's tweets could be witness intimidation, former White House lawyers say
The announcement came after public figures, including former CIA Director John Brennan and MSNBC host Joe Scarborough, said they made donations as the law enforcement agency has been under fire by President Donald Trump and his allies, who are suggesting that the FBI and special counsel Robert Mueller are biased against the president.
The claims grew following the revelation that Mueller removed a member of his team because of anti-Trump text messages the investigator had exchanged. That investigator, Peter Strzok, had also helped lead the probe into Hillary Clinton's use of a personal email server.
But the attacks have also coincided with the advancing of Mueller's probe into Russian interference in the 2016 election and alleged coordination with the Trump campaign. Mueller, himself a former FBI director, was appointed special counsel after Trump fired FBI Director James Comey, inviting a charge that he was trying to obstruct Comey's work, a possibly impeachable offense.
Trump has continued slamming the FBI in tweets over the past few days. On December 23, he criticized Comey and current FBI Deputy Director Andrew McCabe. He also cited a news report that FBI General Counsel James Baker was "reassigned," adding, "Wow."
On Tuesday, he tweeted about an unverified dossier the bureau had on him, writing, "FBI TAINTED."
The agents association had previously defended the bureau.
"As special agents, we swear an oath of allegiance to the Constitution, and to defend it against all enemies foreign and domestic," the group said in a statement on December 20. "This oath is more than words, it is the tie that binds special agents together and the foundation for the high standards of professionalism that we must satisfy.
"Attacks on our character and demeaning comments about the FBI will not deter agents from continuing to do what we have always done—dedicate our lives to protecting the American people."
Such attacks do not seem to be letting up in the right-wing media, where some commentators, including Jesse Watters on Fox News, have used the term coup to describe Mueller's probe. Jeanine Pirro, also of Fox News, said the current FBI leadership, and Mueller, were running a criminal operation.
"It's time to take them out in cuffs," she said earlier this month.