Trump's Attacks on Media Go Against International Human Rights Law, U.N. Experts Say
President Donald Trump's attacks on the press contravene U.S. "obligations to respect" international human rights law, United Nations rapporteurs for freedom of expression said on Thursday.
David Kaye and Edison Lanza, who hold the U.N. rapporteur posts with the Inter-American Commission on Human Rights, issued a joint statement, criticizing Trump for attacking the media.
"These attacks run counter to the country's obligations to respect press freedom and international human rights law," they said, according to Reuters. "We are especially concerned that these attacks increase the risk of journalists being targeted with violence."
The Trump administration attempts to discredit disfavorable media coverage nearly daily. The president has also repeatedly called U.S. media the "enemy of the people," a description that has drawn significant backlash from journalists and activists. On Sunday, Trump posted to Twitter criticizing journalists once again, calling them "very unpatriotic."
Major media outlets, such as The New York Times, The Washington Post, CNN and NBC News have received significant criticism from the White House. Trump regularly refers to CNN as "fake news CNN" and to The New York Times as "the failing New York Times."
The issue came to a head after a shooting attack on the office of the Capital Gazette newspaper in Annapolis, Maryland, earlier this year that left five staff members dead. In the aftermath, Trump was broadly criticized for his anti-media comments. Although the president said the attack "filled our hearts with grief," the newspaper released a letter referencing his attacks on the press, saying the staff won't "forget being called an enemy of the people."
In a meeting with Trump on July 20, the publisher of The New York Times, A.G. Sulzberger, also warned the president that his constant attacks are "divisive."
"I told the president directly that I thought that his language was not just divisive but increasingly dangerous," the publisher said in a statement. "I warned that this inflammatory language is contributing to a rise in threats against journalists and will lead to violence."
The U.N. rapporteurs warned Thursday that attacks from the White House "are strategic, designed to undermine confidence in reporting and raise doubts about verifiable facts," according to The Guardian.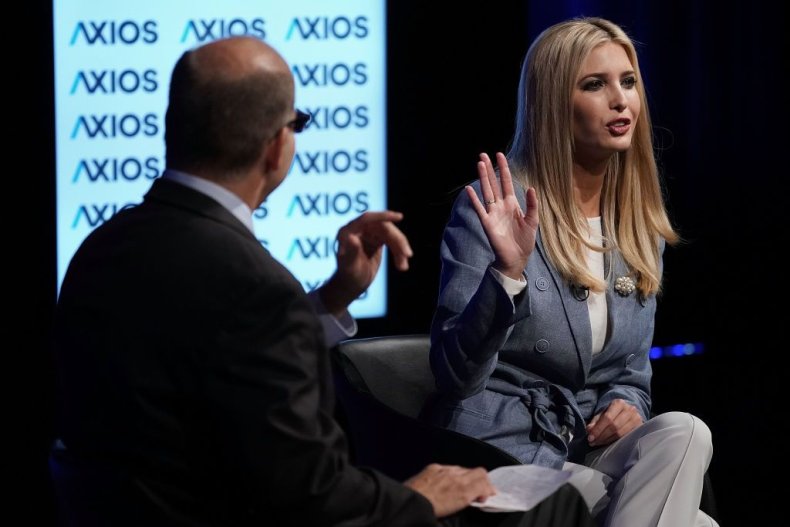 Even the president's daughter and close adviser Ivanka Trump disagrees with her father's classification of the media and journalists.
During an Axios interview on Thursday, Ivanka Trump said although she believes she's been portrayed inaccurately by the media in the past, she does "not feel that the media is the enemy of the people."