Trump Attorney Michael Cohen Faces Growing Unpaid Tax Bill From His New York Taxi Firms
Michael Cohen, President Donald Trump's embattled personal attorney, faces a growing unpaid tax bill related to multiple taxi companies he and his family own.
Cohen's taxi firms now owe New York state $282,000 in unpaid taxes, Bloomberg reported, citing new warrants which added to the previous bill.
One state warrant filed on April 19 for Cohen-owned Mad Dog Cab Corp said the firm owed $22,802.46. Another of the companies, Smoochie Cab Corp, has had five warrants between April 13, 2017, and January 25, 2018. The combined total owed was $25,294.06.
A warrant filed for Golden Child Cab Corp on April 26 said the company owes $20,098.55. Cohen's lawyer did not respond to a request for comment.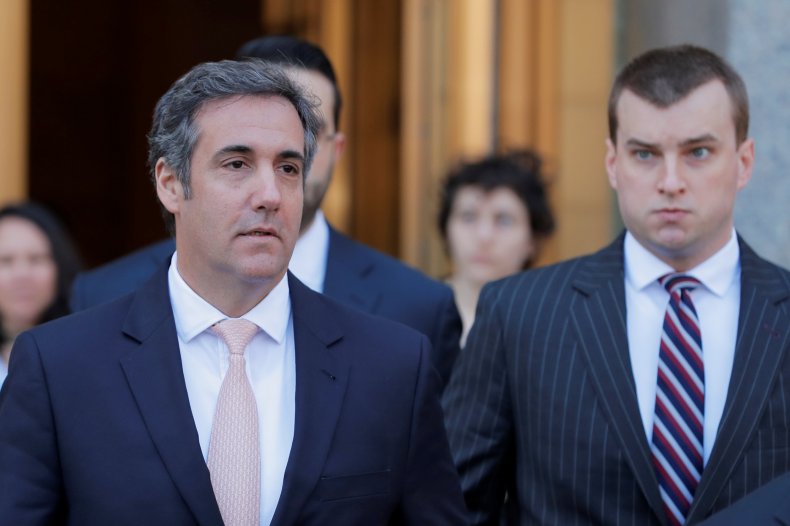 Cohen previously told Bloomberg: "These are the obligations of the operator, not the passive investor."
While Cohen and his family own firms which hold 32 New York City taxi medallions, they are leased out to cab operators who use them day-to-day.
According to The Real Deal, New York's so-called "Taxi King" Gene Freidman operated Cohen's taxis. Friedman is accused by New York Attorney General of $5 million tax fraud, which he denies.
Friedman faces trial in June over what prosecutors say is the non-payment of a surcharge levied on passengers used to fund New York's transportation system.
Cohen is under investigation by the Manhattan District Attorney over a $130,000 hush payment to the adult actress Stormy Daniels, real name Stephanie Clifford, to keep her quiet ahead of the 2016 election about an alleged affair with his client Trump.
The FBI raided Cohen's office and hotel room in early April. Investigators were looking for information on the Daniels payment and, according to Associated Press, a $150,000 payment by the National Enquirer to Playboy model Karen McDougal.
McDougal also alleges that she had an affair with Trump. No story subsequently appeared in the National Enquirer. Trump denies both affairs.