Does Michael Cohen Still Work for Donald Trump? The White House Has No Idea
White House press secretary Sarah Huckabee Sanders said she did not know if President Donald Trump's embattled longtime attorney Michael Cohen still represents him after an FBI raid on the lawyer's office.
At a press briefing on Tuesday April 10, Huckabee referred to Trump's comments on Twitter about the raid, which the president called a "total witch hunt" and claimed "attorney-client privilege is dead."
Trump later called it an "attack on our country" and said federal agents "broke into" Cohen's office, despite having a warrant.
"I'm not sure, I would refer you to Michael Cohen on that," Huckabee Sanders said when asked if the attorney still represents Trump.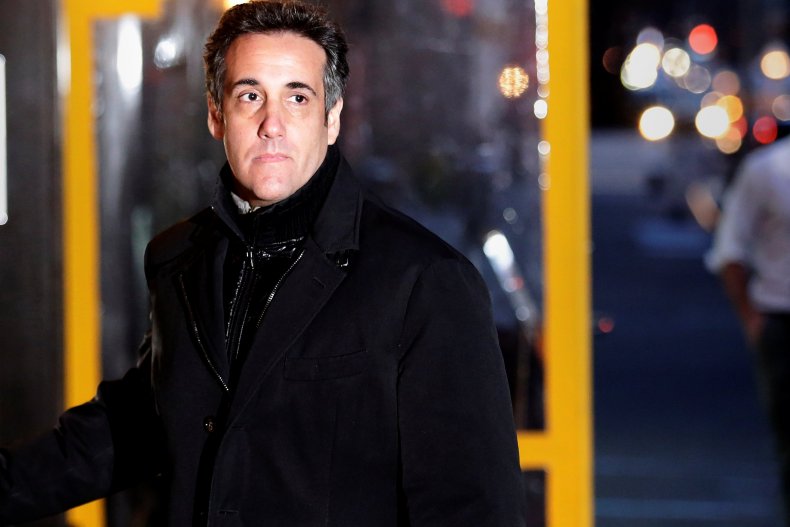 The raid on Cohen's office and a hotel room is not related to the Mueller investigation into possible collusion between Trump's 2016 presidential campaign and Russia.
Instead, it is related to a $130,000 hush payment to the porn star Stormy Daniels by Cohen on behalf of Trump to keep her quiet about an alleged affair ahead of the election. Trump denies the affair.
The Associated Press reported that the raid was also to search for information about a $150,000 payment by the National Enquirer to Playboy model Karen McDougal, who alleges an affair with Trump, which he denies took place. No story subsequently appeared in the National Enquirer.
The U.S. Attorney's office in Manhattan is looking into any potential fraud in the payments.
"It's, frankly, a real disgrace," Trump said of the raid during a meeting with senior military leaders to discuss a chemical attack in Syria. "It's an attack on our country, in a true sense. It's an attack on what we all stand for."
Trump then went on to criticize Mueller over his inquiry. "Many people have said, 'You should fire him,'" Trump said. It is not clear if Trump has the legal power to fire Mueller. But Huckabee Sanders told reporters the president believes he has the power to do so.
Cohen said the FBI officers were "extremely professional" and "respectful" during the raid.
"I am unhappy to have my personal residence and office raided. But I will tell you that members of the FBI that conducted the search and seizure were all extremely professional, courteous and respectful. And I thanked them at the conclusion," Cohen told CNN.