Playboy Model Karen McDougal Says She Had Unprotected Sex With Donald Trump Dozens of Times
Former Playboy model Karen McDougal has revealed the details surrounding her alleged affair with President Donald Trump, including how they never used condoms and that he once offered her money for sex.
Speaking on CNN's Anderson Cooper 360°, McDougal claimed the 10-month affair with Trump, which ended in April 2007, began just after the birth of his youngest son, Barron.
"I can tell you we saw each other a minimum five times a month, up to bigger numbers per month," she said. McDougal said the pair had sex "many dozens of times" during these months, with Trump not wearing protection at any time.
"We talked about it," she said: "Right beforehand, he was starting to [use protection] and then he said 'I don't like these things.'"
McDougal also claimed that after the first time they had sex at the Beverly Hills Hotel in 2006, Trump had offered to give her money.
"But I looked at him and I said, 'That's not me. I'm not that kind of girl.' I don't even know how to describe the look on my face. It must have been so sad."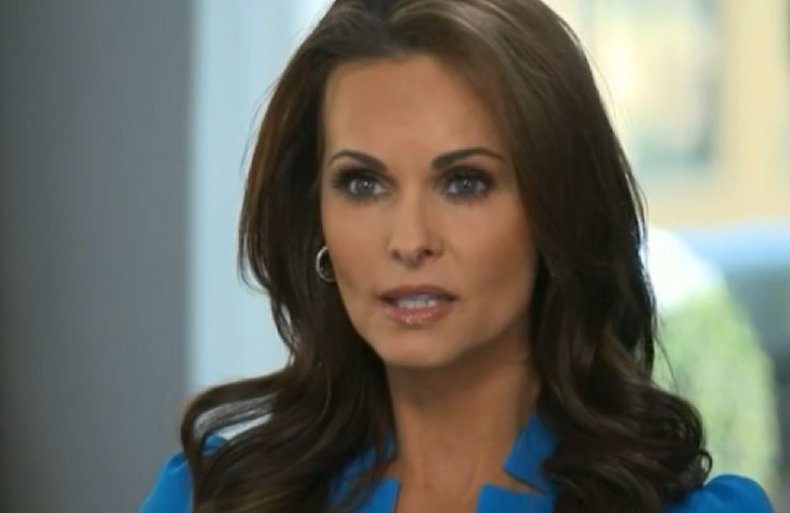 The interview came after McDougal filed a lawsuit against American Media Inc. (AMI), the company which owns the National Enquirer tabloid, effectively freeing her from a non-discolure agreement.
The lawsuit claims she was paid $150,000 by the National Enquirer for the exclusive rights detailing her alleged affair with Trump, but the story never ran.
The fee was allegedly paid to McDougal as 'hush money' to protect Trump during his 2016 presidential campaign. AMI deny the claim and say the story was dropped as they didn't find her account of the alleged affair credible.
Elsewhere, McDougal described Trump as a "very kind and caring" man who was always respectful to her, but added she didn't know he was also allegedly having affairs with other women at the same time, including with porn star Stormy Daniels.
She told CNN that Daniels' claims that she slept with Trump at the July 2006 American Century Championship in Nevada took her by surprise.
"My first thought was, 'How could she have been with him, when I was with him?' The only time we weren't together on that particular trip was when he was on the golf course golfing."
Daniels—real name Stephanie Clifford—is also scheduled to reveal details about her alleged affair with Trump in an interview with Cooper on CBS's 60 Minutes on Sunday, March 25.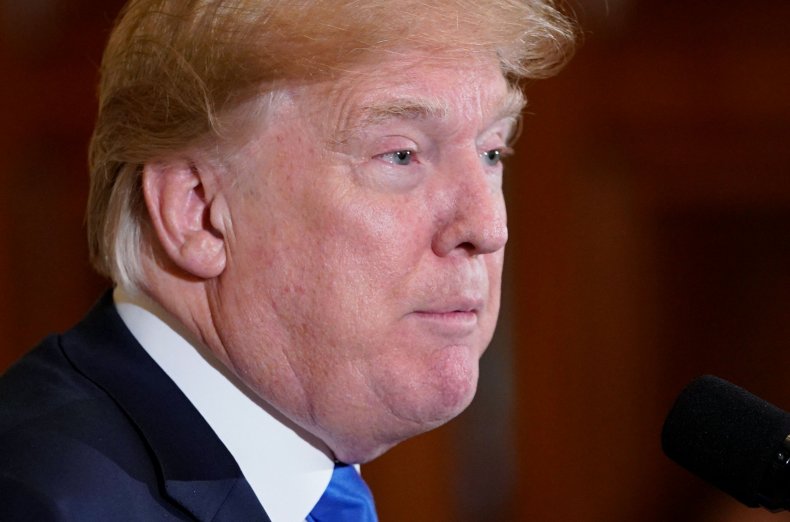 McDougal said she even considered the prospect of marrying Trump. "But I guess if he's doing it behind his wife's back, why would he not do it behind my back? I thought I was the only one."
She added: "When I got with him, there was a real relationship there. There were real feelings between the two of us. He would call me baby or he would call me beautiful Karen."
McDougal also apologized to First Lady Melania Trump for the affair. "What can you say except, I'm sorry? I'm sorry. I wouldn't want it done to me."
The White House has said Trump denies having an affair with McDougal.