Trump Attorneys in a Jam as DOJ Seeks Charges in Mar-a-Lago Raid: Lawyer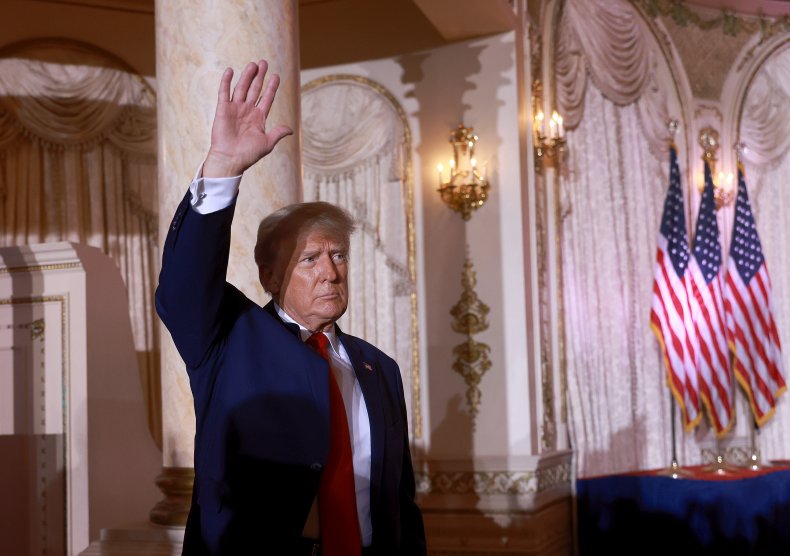 Attorneys for former President Donald Trump could be in a bind following a report saying the Department of Justice (DOJ) is pushing to hold Trump's team in contempt of court, accusing it of violating a subpoena.
Federal prosecutors have asked a judge to hold the former president's office in contempt for allegedly failing to fully comply with a May subpoena to return all classified documents, The Washington Post reported on Thursday. FBI agents recovered over 100 classified documents during the August 8 raid of Trump's Mar-a-Lago home, while it was reported this week that at least two additional classified items were recently discovered in one of the former president's storage units.
The contempt request was reportedly made, in part, because none of Trump's attorneys or advisers are currently willing to accept the legal responsibility of being a custodian of records for the former president.
Legal experts weighed in on the possibility that Trump's team could soon be facing contempt charges, with some pointing out that his lawyers could be in a particularly vulnerable position.
"If you represented Trump, you wouldn't want to certify under oath that he returned all the classified materials either," Renato Mariotti, former federal prosecutor, tweeted on Thursday.
"Part of the dynamic with the Trump Team contempt motion is that the lawyers are afraid to sign certifications of compliance, given that their client can't be trusted," tweeted Harry Litman, lawyer and a Los Angeles Times legal affair columnist. "From the standpoint of the law, someone has to attest to compliance and of course subpoena recipient has to comply."
"We got here because Trump's own attorneys are not willing to attest to the fact that their client has done what [he] was supposed to actually do," MSNBC legal analyst Charles F. Coleman Jr. said on a broadcast of The Reid Out.
"There is no one on Trump's legal team who is willing to step forward and be a custodian of documents and certify, with their license on the line, that what they are saying and attesting to is actually true," he added. "That says a lot about the lack of confidence in their own client."
Trump's lawyers decided against appealing to the Supreme Court a recent appeals court decision to end a special master review of the documents recovered during the Mar-a-Lago raid.
Trump-appointed Judge Aileen Cannon's previous order had for months prevented the DOJ from using the documents in any potential prosecution before the special master, Judge Raymond Dearie, had completed a review.
The appeals court decision took effect after a deadline for a Supreme Court appeal passed, leaving the DOJ and Special Counsel Jack Smith free to use the documents.
Newsweek has reached out to Trump's legal team for comment.