Donald Trump Backtracks on Second Major Announcement in Two Days After Republican Pushback
President Donald Trump has backtracked on two significant policy announcements this week after pushback and confusion from Republican lawmakers.
Last week the president once again began threatening to shut down the United States' southern border with Mexico. He also began pushing for Republicans to repeal and replace the Affordable Care Act (ACA)–commonly known as Obamacare–despite the GOP's previous inability to put forward alternatives that wouldn't leave more people uninsured or increase insurance premiums.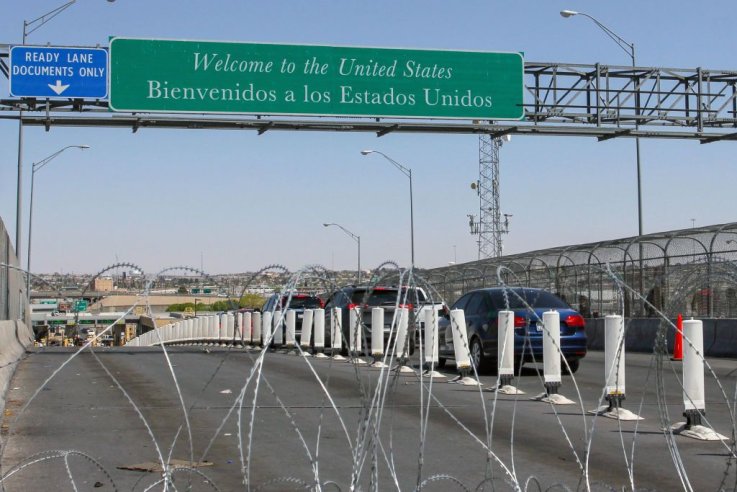 Regardless of repeated warnings that he would shut down the southern border altogether, Trump stepped back from the threats on Tuesday, saying that Mexico was now working more effectively with the U.S. to curb the flow of asylum seekers and undocumented migrants. "They've apprehended over a thousand people at the southern border, their southern border. And they're bringing them back to their countries," he said at a National Republican Congressional Committee dinner.
Analysts pointed out that Mexico had already been taking significant steps over the past few months to address the flow of migrants heading from Central America to the U.S. But many asylum seekers have chosen to continue to the U.S. even after being offered the opportunity to remain legally in Mexico.
Trump similarly stepped back from health care reform, writing on Twitter Tuesday morning that he "was never planning a vote prior to the 2020 Election on the wonderful HealthCare package that some very talented people are now developing for me & the Republican Party." But last week he tweeted out that reforms were "Moving forward in Courts and Legislatively!"
The president appeared to change his tune after discussions with Senate Majority Leader Mitch McConnell. "I made it clear to him [Trump] we were not going to be doing that in the Senate," McConnell told reporters on Tuesday, with regard to working on repealing the ACA. The Senate leader also told reporters that "closing down the border would have potentially catastrophic economic impact on our country, and I would hope we would not be doing that sort of thing."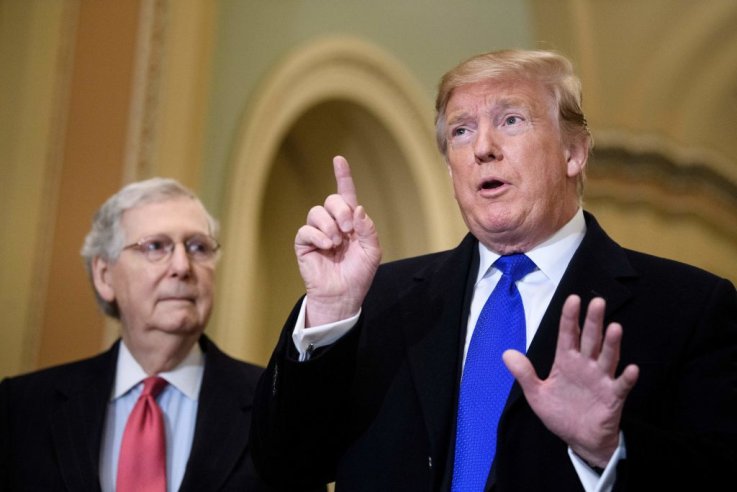 "Obviously this is a president who tends sometimes to move on his own and then obviously has some of those conversations later," Senate Majority Whip John Thune told The Washington Post with regard to Trump's recent stance on health care and shuttering the border. "That's the dynamic that everybody up here deals with," he said.
Donald Trump Backtracks on Second Major Announcement in Two Days After Republican Pushback | U.S.