Poll Puts Biden Well Ahead in Four States Which Are Top Trump Targets
Democratic contender Joe Biden is pushing ahead of President Donald Trump in four key swing states that the president's campaign is hoping to flip, according to a survey just released.
The New York Times and Siena College poll is a snapshot of voter sentiment in Wisconsin, Minnesota, Nevada and New Hampshire and comes as Trump ramped up his rhetoric against racial-justice protests taking place across the country.
In Minnesota, where the GOP wants to campaign aggressively even though no Republican has captured the state since 1972, Biden is nine points clear, 50 percent to 41 percent. In Nevada, Biden leads by four percentage points, 46 percent to 42 percent, and the Democrat enjoys a three-point lead in Hampshire 45 to 42 percent.
Meanwhile in the battleground of Wisconsin, where Trump has focused his law and order message in the aftermath of protests and riots in Kenosha, Biden still leads by five points, 48 percent to 43 percent.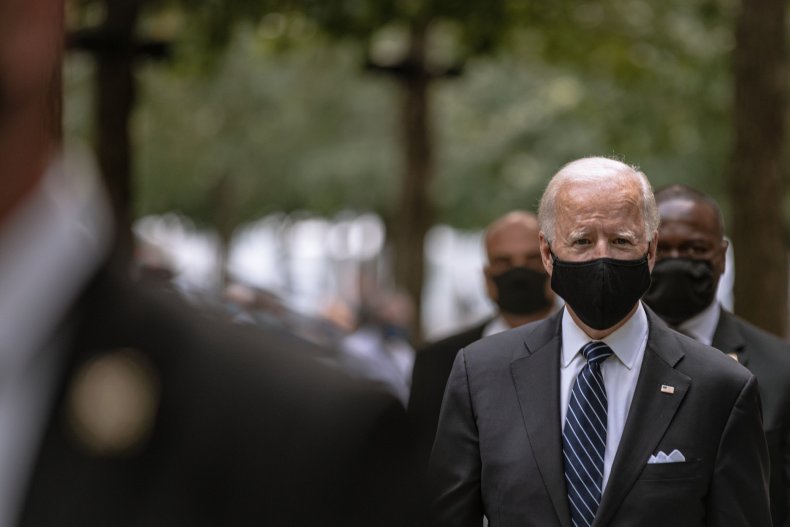 However Trump has made gains in the state since June, when he was trailing by 11 points, according to another Times/Siena poll.
Across all four states combined, Biden has a 48-42 lead among likely voters. The states surveyed are seen as key for the Trump campaign as opportunities to make up for lost ground elsewhere, the Times reported. Wisconsin, a northern battleground he won in 2016, represents his best chance of repeating that success in November.
Meanwhile Biden's approval was well clear of Trump's among groups such as women (54 percent to 38 percent), non-whites (59 percent to 27 percent) and urban voters (60 percent to 28 percent), although the poll did show that Trump was 10 points clear of Biden among rural voters, (50 percent to 40 percent)
In Minnesota and Wisconsin, Biden was considered to be the better candidate on issues like race relations, unifying the U.S. and tackling the coronavirus, although Trump was ahead on the economy (50-45) and the pair were roughly neck and neck on law and order.
The poll was carried out between September 8 to September 10 and had a margin of error ranging from 3.9 percent in Minnesota to 5.5 in New Hampshire.
Other polls have put Biden comfortably ahead nationally but with narrowing leads in some swing states, including Florida and Pennsylvania, The Hill reported.
The latest survey comes as Trump faces criticism over how he handled the coronavirus, following the revelations in a book by Watergate journalist Bob Woodward, Rage, in which the president admitted playing down the threat of the disease.
Newsweek has contacted the Biden and Trump campaigns for comment.