Trump Biographer Says Tax Returns Will Show President 'Doesn't Have Any Kind of Wealth'
A biographer of President Donald Trump said that the commander-in-chief's tax returns would show that he "has the lifestyle of a billionaire, but he doesn't have any kind of wealth."
While speaking with CNN host Alisyn Camerota, David Cay Johnston said that "people are going to be very shocked about [Trump's] finances."
Johnston said that the public would see Trump's adjusted gross income in "some recent years was less than $500,000. We know that because he got something in New York called the star property tax credit on his principal home, which is in Trump Tower. You only get that if your adjusted gross income is less $500,000."
The remarks from Johnston, who wrote The Making of Donald Trump and It's Even Worse Than You Think: What the Trump Administration Is Doing to America, followed claims from Trump's former lawyer that the president had inflated his wealth.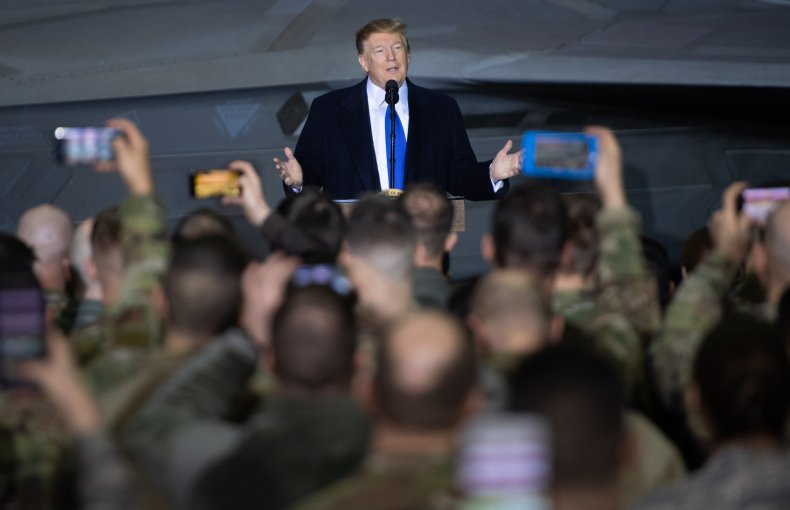 While speaking before the House Oversight Committee on Wednesday, Michael Cohen said that Trump lied about his worth when it was beneficial.
"It was my experience that Mr. Trump inflated his total assets when it served his purposes, such as trying to be listed among the wealthiest people in Forbes, and deflated his assets to reduce his real estate taxes," Cohen said while speaking in front of lawmakers.
Cohen brought three statements showing Trump's financial condition to Congress. One document was from June 2011, another was from June 2012 and the third was from March 2013.
The New York Times noted that on the March 2013 filing, Trump said his brand was worth $4 billion, a statement that drove his net worth up 72 percent from the year before.
Trump promoted his wealth on the campaign trail to push the idea that he could run the country more efficiently. Critics and journalists have questioned Trump's claims about his wealth, and the president's resistance to releasing his tax returns has fueled speculation about what the financial documents will show. Some have questioned whether the documents will reveal business interests in foreign countries that will raise concerns about the president's political decisions.
Earlier this month, House Intelligence Committee Chairman Adam Schiff announced a sweeping investigation that will seek information on Trump's foreign business interests.
"That pertains to any credible allegations of leverage by the Russians or the Saudis or anyone else," Schiff said.
Trump responded to the announcement with ire.
"Under what basis would he do that? He has no basis to do that," Trump said, according to Roll Call. "He's just a political hack. He's trying to build a name for himself."