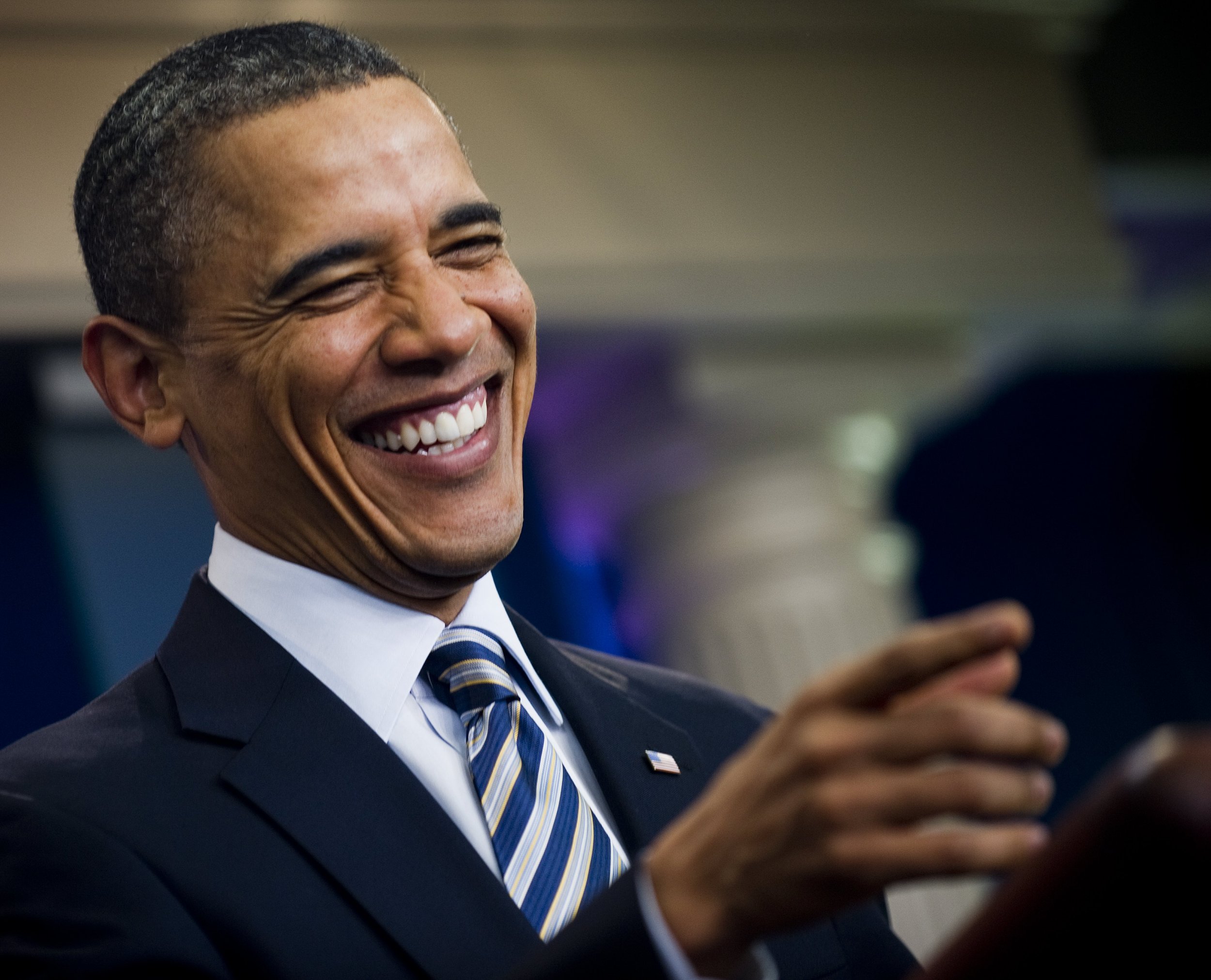 If you thought birtherism was over, you thought wrong.
Survey results released by YouGov Friday show that 51 percent of Republicans said they think former President Barack Obama was born in Kenya, compared to just 14 percent of Democrats. Perhaps unsurprisingly, respondents who voted for Donald Trump in the 2016 election were especially convinced of Obama's African origins: Fully 57 percent said it was "definitely true" or "probably true" that the 44th president came from Kenya.
The data—which included responses from 1,500 adults polled between December 3 and 5—proves that the birtherism conspiracy theory is alive and well, despite the fact that Obama hasn't been in office for nearly 11 months. And Trump may be to blame.
Obama was born in Honolulu on August 4, 1961, but the billionaire spent years saying otherwise. Since latching onto the idea that Obama was born in Kenya, he's tweeted about it nearly 40 times, according to Slate. He cast doubt when Obama released his long-form birth certificate in 2011, famously writing that "an 'extremely credible source' has called my office and told me that @BarackObama's birth certificate is a fraud." It even became a campaign issue when Democrat Hillary Clinton called him out for leading "the birther movement to delegitimize our first black president."
Trump finally admitted the truth in September, 2016, but the New York Times reported last month that the now-president is attempting to revive the conspiracy. The paper cited an anonymous senator who said Trump has brought up birtherism in private conversations recently, adding that the tycoon "has had a hard time letting go" of the idea that Obama was born abroad.
Obama, meanwhile, has taken to joking about the persistent conspiracy theory. He most recently referenced the debate at an October event in Chicago.
He also brought it up at the 2011 White House Correspondents' Dinner, where Obama called out Trump—then just a businessman—by name.
"Donald Trump is here tonight!" Obama said. "Now, I know that he's taken some flak lately, but no one is happier, no one is prouder to put this birth certificate matter to rest than the Donald. And that's because he can finally get back to focusing on the issues that matter—like, did we fake the moon landing? What really happened in Roswell? And where are Biggie and Tupac?"
But birtherism is not just a joke—it suggests that Obama isn't a natural-born citizen and therefore wasn't constitutionally eligible to run for president, let alone actually become the first black man to hold the prestigious position. As Hamilton College political science expert Philip Klinkner explained in a 2014 research paper, the belief is nearly impossible to correct and "strongly related [to] partisanship and attitudes about race."
Trump has repeatedly ignored the facts to make false, racially motivated claims. One such case involves the Central Park Five, a group of black and Hispanic men wrongfully convicted as teenagers in a 1989 rape case. They said they were forced to confess, and DNA evidence confirmed in 2002 that another man was to blame. But Trump has insisted they're guilty as recently as 2016.
Trump has also attacked other ethnicities, calling Mexican immigrants rapists and criminals in his 2015 campaign announcement and nicknaming Senator Elizabeth Warren, a Massachusetts Democrat, "Pocahontas" because she once claimed Native American heritage.