POLL: Nearly Three-Quarters Of American Voters Want Trump To Compromise On Border Wall Demand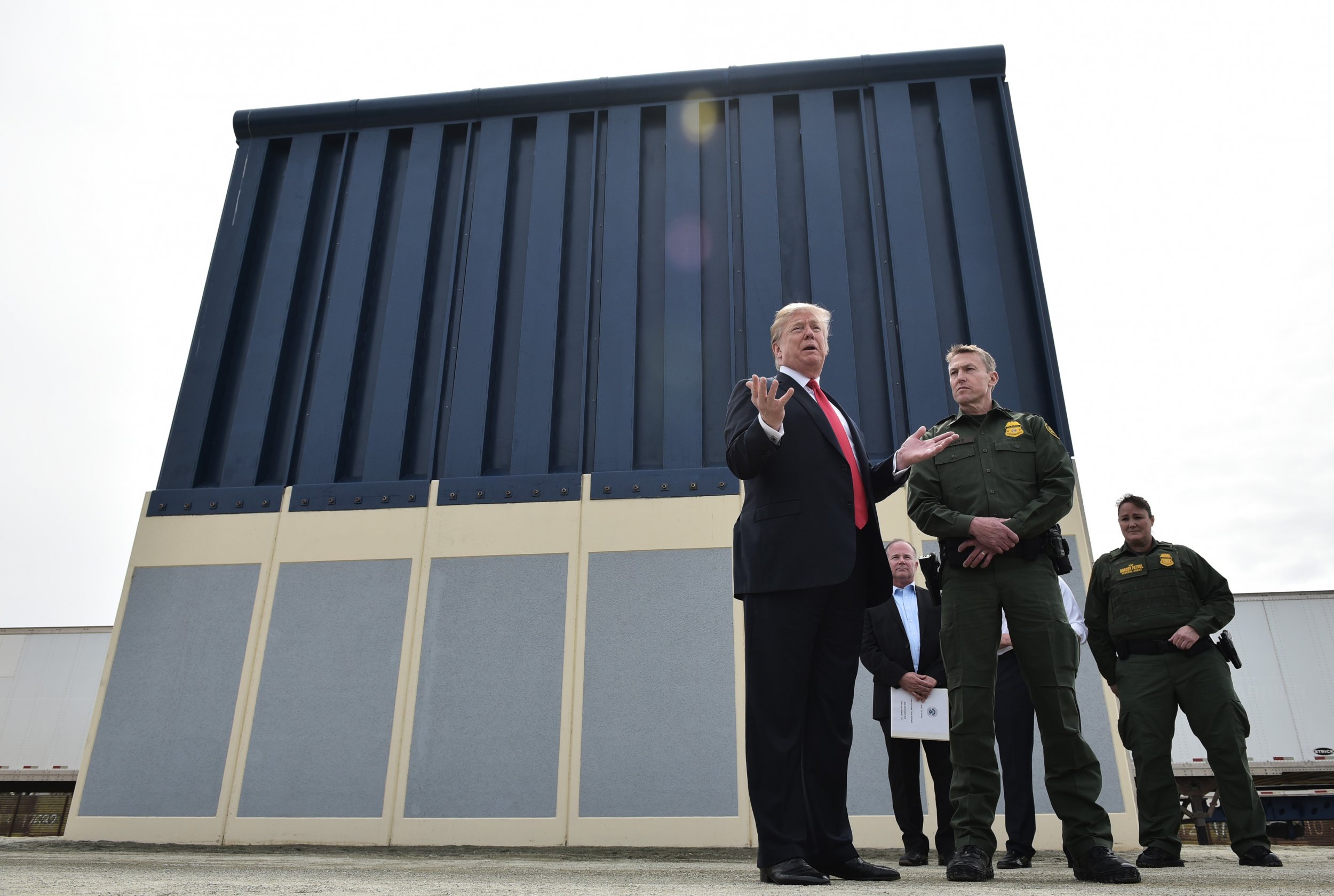 President Donald Trump has said forcing a government shutdown over border wall funding is a winning political move, but a significant majority of American voters think otherwise, according to a poll released Monday.
The latest The Hill-HarrisX poll shows overwhelming support among registered voters for some sort of compromise between the White House and Congress on the issue.
Nearly three-quarters — 72 percent — of voters think Trump and lawmakers should make a deal to end the partial government shutdown.
By contrast, just 28 percent of those polled said "sticking to principles" is more important than reopening the government.
Opposition to giving in on border wall funding demands was strongest among those who said they "strongly approve" of the president. Among that group, 54 percent wanted Trump to stick to his demands, while 46 percent said they preferred a compromise.
For those who said they "somewhat approve" of Trump, making a deal to end the shutdown was more important than taking a hardline position on wall funding. Only 30 percent said they wanted Trump and lawmakers to stick to principles, while 70 percent said they wanted policymakers to strike a deal, according to the survey.
The latest Hill-HarrisX poll comes as several federal government departments remain closed over demands by Trump and some Republican allies that a 2019 spending bill include $5 billion for a wall along the southwest border. Democrats, who have a newly installed majority in the House, have thus far refused to consider including additional wall funding in a spending measure, while Trump has said he will veto any bill doesn't include it.
Negotiations between the White House and Congressional leaders continued over the weekend, but the impasse does not appear any closer to ending than it did last month.
Trump has said his refusal to give in on his wall funding demand is a "total winner" with voters and that he would be willing to maintain the partial shutdown for months over the issue. But the idea is unpopular among even Republican voters, according to the Hill-HarisX poll.
Just 39 percent of Republicans surveyed said they preferred Trump sticking to his demands, while 61 percent said they wanted a compromise.
On Friday, Trump broached the idea of breaking the stalemate by declaring a national emergency at the southern border and building a wall without waiting for Congressional approval.
"We can call a national emergency because of the security of our country, absolutely. We can do it. I haven't done it, I may do it. I may do it, but we can call a national emergency and build it quickly, it's another way of doing it," Trump said during a press conference at the White House.
The Hill-HarrisX survey of 1,000 registered voters was conducted Jan. 5-6. It has a margin of error of 3.1 percentage points.