Pete Buttigieg: Donald Trump Taking Us Back to 'Darkest Days of the '50s' by Calling Things He Doesn't Like Socialist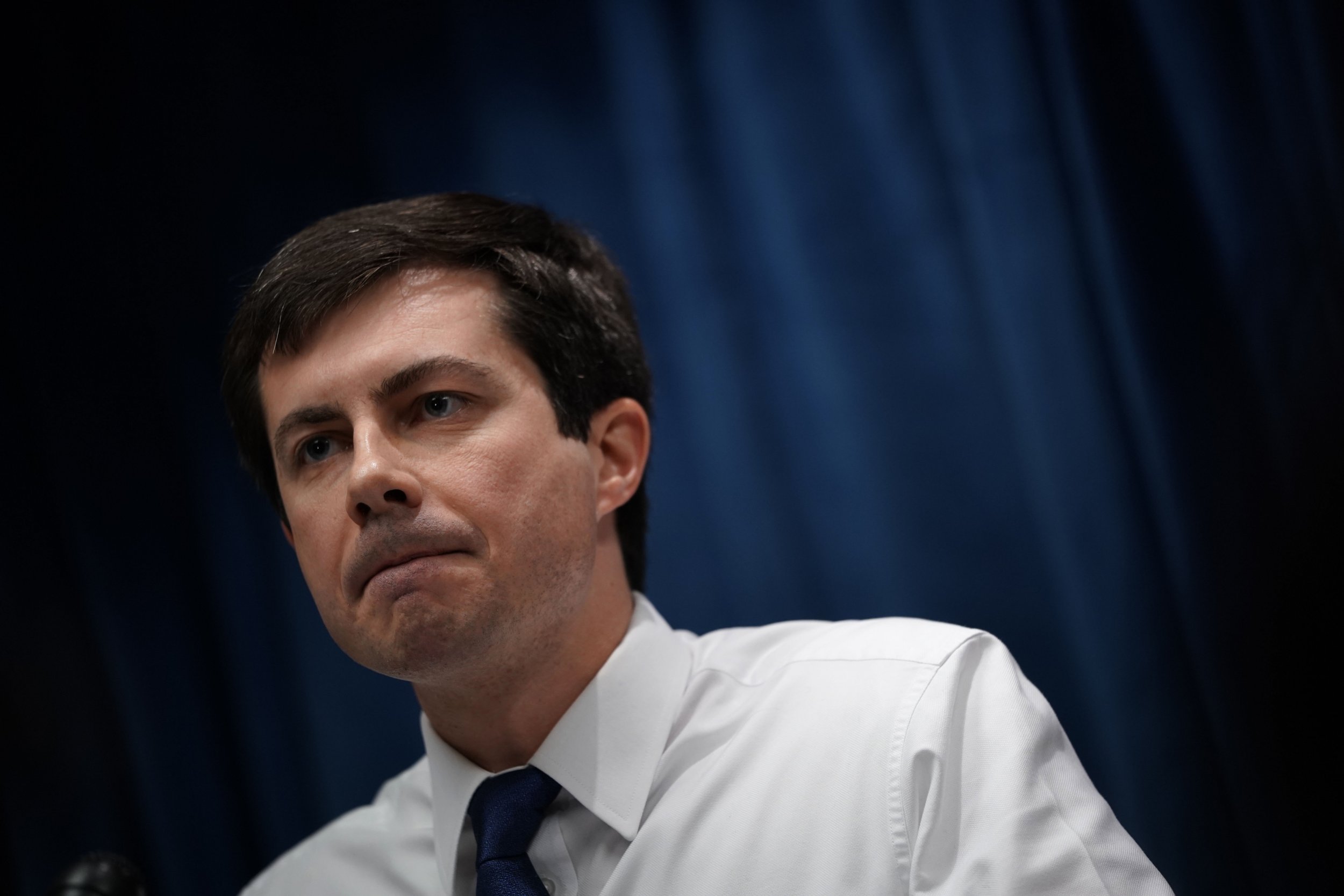 Pete Buttigieg has criticized President Donald Trump's use of the word socialist to attack things he does not like and said it no longer works as a tool to smear opponents.
Buttigieg, the mayor of South Bend, Indiana, looks set to announce his candidacy for the Democratic presidential nomination. The gay 37-year-old Afghanistan war veteran has gained a high profile since launching a presidential exploratory committee in January, raising millions of dollars for a potential campaign.
During an interview Thursday with ABC's Good Morning America, host George Stephanopoulos asked Buttigieg if he thought his praise of Senator Bernie Sanders, a democratic socialist, is a liability now that Trump is making repeated references to socialism.
"Talk about going into the past. The president's adopting a tactic that takes us back to the darkest days of the '50s when you could use the word socialist to kill somebody's career or to kill an idea," Buttigieg said.
"But that trick has been tried so many times that I think it's losing all meaning. The Affordable Care Act was a conservative idea that the Democrats borrowed, and they called that socialist. So it's kind of like the boy who cried wolf. It's lost all power," he said.
Buttigieg said he thinks voters, particularly in his generation, just want to know if ideas are good or bad. "Slapping a label on it, especially in a careless way that doesn't make any sense, I don't think it really moves the debate."
He added: "We're at way too serious of a moment in the life of this country to be taken in by this attempt to basically cast a spell, using a word to shut down debate. We need real solutions for profound changes in our society, in our politics and in our economy. And that's what I think 2020 is going to be all about."
In a video posted to Twitter on Thursday morning, Buttigieg said he will make a "special announcement" in his hometown on April 14, the strongest hint yet that he will formally enter the 2020 race.
An Emerson poll of likely Iowa caucusgoers toward the end of March put Buttigieg in third place, behind former Vice President Joe Biden in first and Sanders in second. Buttigieg secured 11 percent of the vote, Sanders 24 percent and Biden 25 percent.
Correction: An earlier version of this article incorrectly referred to Good Morning America's George Stephanopoulos as George Papadoplous.