Trump Calls Bipartisan Infrastructure Bill 'Loser for the USA' as McConnell Supports It
Former President Donald Trump has called a bipartisan infrastructure bill a "loser for the USA." Senate Minority Leader Mitch McConnell of Kentucky has said he will vote for the bill to proceed.
"Hard to believe our Senate Republicans are dealing with the Radical Left Democrats in making a so-called bipartisan bill on 'infrastructure,' with our negotiators headed up by SUPER RINO Mitt Romney," Trump wrote in a statement on Wednesday.
RINO is an acronym that stands for "Republican in name only." The acronym is an insult for Republicans who allegedly don't represent the political party's values.
"This will be a victory for the Biden Administration and Democrats, and will be heavily used in the 2022 election," Trump continued. "It is a loser for the USA, a terrible deal, and makes the Republicans look weak, foolish, and dumb."
Trump concluded his message by warning congressional Republicans that supporting the bill would leave them open to political primary challenges in 2022.
Despite Trump's warning, McConnell announced on Wednesday evening he would vote for the $1.2 trillion bipartisan infrastructure bill to proceed through the upper congressional chamber. His vote could help start debate on the bill and possibly bring it to a vote on the Senate floor.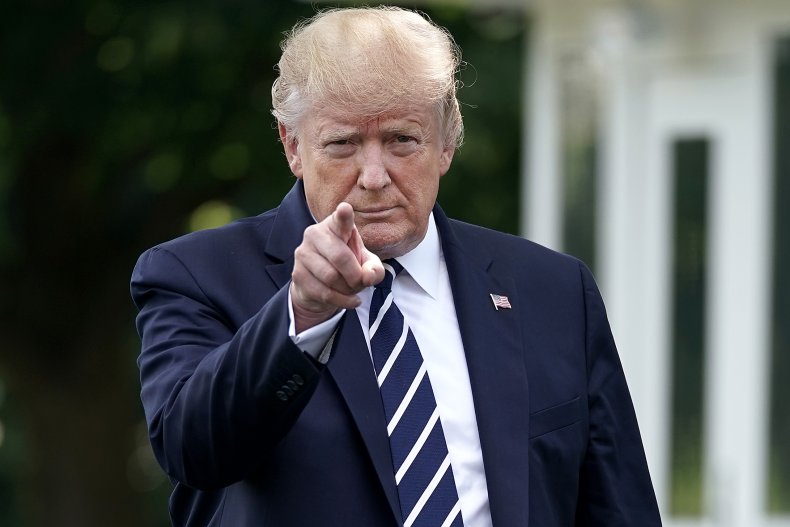 The bipartisan bill will reportedly allocate $110 billion for roads, $73 billion for power grids, $66 billion for railways, $65 billion to expanded broadband access, $55 billion for clean drinking water, $50 billion for environment-proofing utility systems, $39 billion for public transit and $25 billion in airports, the White House reported.
The bill will reportedly be funded in part by redirecting $205 billion in COVID-19 relief funds, the recollection of $50 billion in fraudulently paid pandemic unemployment benefits as well as states returning any of their unused federal unemployment funds.
This is at least the second time this week that Trump has warned Republicans not to support the bipartisan bill. Earlier this month, he also warned, "RINO Republicans should stop negotiating the infrastructure deal—you are just being played by the Radical Left Democrats — they will give you nothing!"
Despite Trump's criticisms, approximately 60 percent of Republican voters approve of the "compromise infrastructure plan," according to a poll conducted by Yahoo News/YouGov.
In June, the White House and a group of Senate Republicans agreed to a bipartisan infrastructure framework. Democratic congressional leaders have said that the bill would be passed in tandem with other Democratic proposals to fund "human infrastructure," such as expanded healthcare, childcare and eldercare benefits.
Congressional Democrats intend on trying to pass their "human infrastructure" proposals using the budget reconciliation process. The legislative route would allow Democrats to avoid the 60-vote filibuster and pass legislation through a simple majority vote.
The main restriction to reconciliation is the Byrd Rule, named after the late Democratic Senator Robert Byrd. The rules allow a provision to be removed from the budget reconciliation process if it is deemed "extraneous" to the budget. It's up to the Senate parliamentarian to interpret chamber rules and decide what is extraneous.
Newsweek contacted Trump's office for comment but did not hear back in time for publication.