Trump Calls for Stimulus Checks 'Right Now' Amid Progressive Push for Direct Relief
President Donald Trump on Sunday joined progressive lawmakers in calling for another round of stimulus checks "right now" in his final weeks in office.
A group of bipartisan lawmakers unveiled a $908 billion compromise measure earlier this month in an effort to end the stimulus stalemate that's been ongoing for over five months. But Senator Bernie Sanders, an independent, and five progressive Democrats in the upper chamber quickly opposed the framework for excluding another round of direct payments.
Trump joined their calls for stimulus checks as the pandemic worsened in most parts of the country this weekend. "Right now, I want to see checks–for more money than they're talking about–going to people," the president said in a Sunday Fox News interview. "I'm pushing it very hard, and to be honest with you, if the Democrats really wanted to do the deal, they'd do the deal."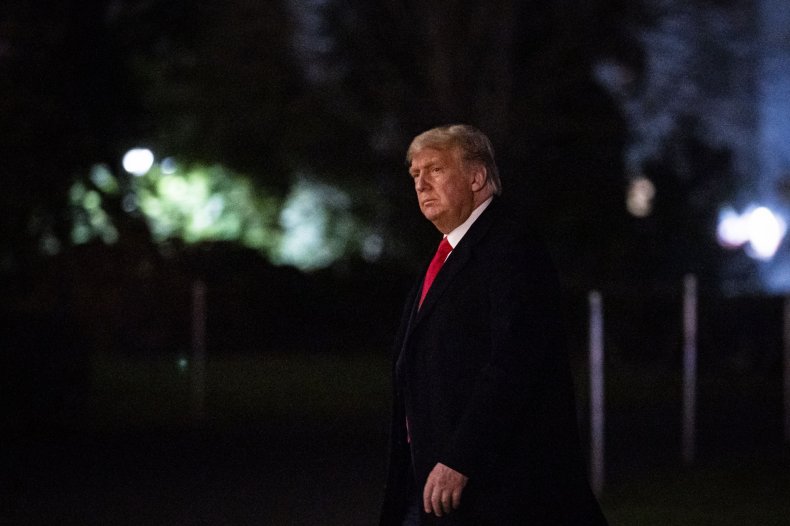 Nine months have passed since Trump signed the CARES Act, which included $1,200 checks.
After the bipartisan proposal was released, Sanders circulated a letter—also signed by Democratic Sens. Kirsten Gillibrand of New York, Elizabeth Warren and Edward Markey of Massachusetts, and Jeffrey Merkley and Ron Wyden of Oregon—among colleagues on Tuesday, criticizing the plan as insufficient in addressing the economic fallout of the pandemic.
"Please join us in demanding that any new COVID-relief proposal includes a $1,200 direct payment to adults and $500 to their children. Further, please work with us to make certain that there is no language in this bill to give a liability shield to corporations who threaten the health and safety of workers and customers," the letter read.
The six senators condemned the proposal for offering "$300 supplements for unemployed workers rather than $600 a week," doing "nothing to address the health care crisis impacting millions of Americans who cannot afford medical care," and possibly allowing legal COVID immunity for corporations "whose irresponsibility has led to the deaths of hundreds of workers."
Democratic Congresswoman Alexandria Ocasio-Cortez and Republican Senator Josh Hawley, although not included in the letter, also support the push for stimulus checks.
Last Saturday, Hawley called Trump and urged him to dismiss any bill that doesn't include the measure.
"I said, 'I think it's vital that any relief include direct payments, and I'm not gonna vote for it if it doesn't,'" Republican recounted in an interview last week. "And I also urged him to veto any bill that did not have direct payments in it."
Newsweek reached out to Senate Majority Leader Mitch McConnell for comment.