Trump Can Still Win In Armageddon Scenario for Markets, JP Morgan Warns
As President Donald Trump continues to refuse conceding to President-elect Joe Biden, JP Morgan on Wednesday warned clients of a small chance that Trump could succeed in being reelected.
Michael Cembalest, chairman of market and strategy at JPMorgan Asset Management, called the "remote risk" of a Trump victory an "American horror story" that would lead to constitutional mayhem in a new appraisal report of the "Armageddonists."
"Bottom line: a LOT of very unorthodox things have to happen for Trump to be reelected. Even so, I'm not ruling anything out," Cembalest wrote, adding that the financial armageddon could still happen in early January.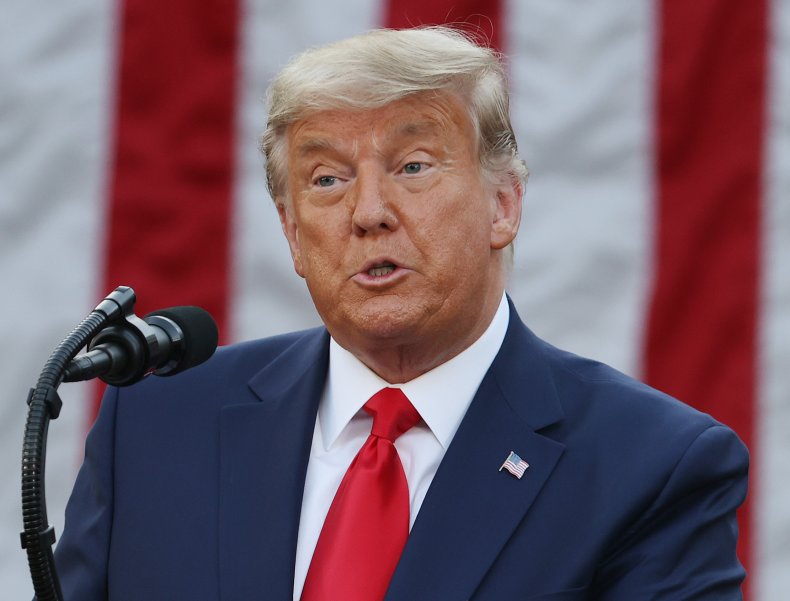 "Markets might react negatively if the US as the world's reserve currency nation is seen as sliding down a path toward electoral illegitimacy due to post-election maneuvers by political parties," he explained.
Cembalest referenced Trump's recent ousting of Homeland Security cyber chief Chris Krebs after he called the election secure, the controversy surrounding Detroit, Michigan's certification of election results, as well as Attorney General William Barr asking federal prosecutors to examine alleged voter fraud irregularities. Richard Pilger, a top Justice Department official, resigned earlier this month in protest of Barr's move.
Biden has secured 290 Electoral College votes, surpassing the 270 required by the Constitution to win the presidential election, but Trump has refused to concede. With 232 Election College votes, Trump's campaign has filed a series of lawsuits in swing states alleging widespread voter fraud. So far, the president has failed to provide sufficient evidence to back his claims and his lawsuits have largely been unsuccessful.
This morning, JPMorgan CEO Jamie Dimon expressed an urgent need for a peaceful transition.
"We had an election. We have a new president," he said during a virtual conference hosted by the New York Times. "You should support that whether you like it or not, because it's based on a system of faith and trust."
Legal experts and much of Wall Street have called Trump's effort to reverse Biden's win a long shot. The belief shared among most investors of Trump's impending failure has allowed markets to remain steady despite the president's aggressive moves to contest the election results.
Cembalest said that the president needs to "reverse or impede" three states where the election has been called for Biden to get the former vice president under 270. He laid out the scenario to Trump's unlikely victory: In the event that states submit a competing slate of electors, Senate Republicans could deem the 1887 Electoral Count Act unconstitutional.
In that "nightmare scenario for investors," he continues, "the GOP declares Trump as the victor by flipped 3 states, Democrats disagree and refuse to participate." Ultimately, it would lead to what Cembalest calls "dueling inaugurations."
Recent polling suggests that an overwhelming majority of GOP voters believe Trump's allegations of voter fraud. A Vox and Data for Progress poll, released Wednesday, found that 75 percent of likely Republican voters strongly agree or somewhat agree that voter fraud benefited Biden. In a Tuesday Politico/Morning Consult poll, 27 percent of registered Republican voters said the president should refuse to concede "no matter what."
Newsweek reached out to the Trump campaign and Office of the President-elect for comment.