Trump Can't 'Cover Up' Ukraine Scandal Because There Are 'Far Too Many Witnesses,' Congressman Says
Congressman Stephen Lynch slammed Donald Trump for his pressure campaign targeting Ukraine on Tuesday, but asserted that the president wouldn't be able to "cover up" the scandal because there are "far too many witnesses."
"There are multiple levels of misconduct here and look, there were 12 people on that call that the president made to the Ukraine president," Lynch, a Democrat representing Massachusetts' 8th District, said in an interview with CNN. "Now we're hearing from individuals, this week, who were actually on the call and people who talked directly to people who were on the call," he explained.
"There are far too many witnesses to what went on here for the president to cover this up," the representative said.
Last month, Democrats launched an official impeachment inquiry against Trump, after an anonymous whistleblower came forward with concerns about the president's actions toward Ukraine. Trump and his personal lawyer Rudy Giuliani repeatedly pressured Ukrainian officials to open investigations into a debunked conspiracy theory that Democrats worked with Ukrainians to interfere in the 2016 election, as well as unsubstantiated allegations against Democratic presidential candidate and former Vice President Joe Biden.
At the center of the inquiry is a call between Trump and Ukraine's President Volodymyr Zelensky. Trump specifically asked Zelensky for "a favor" and to work with Giuliani to investigate the allegations against his political opponent. Democrats, and some Republicans, have been highly critical of the president's actions, arguing that his actions were a clear abuse of power as he was using his office to encourage a foreign government to interfere in an American election.
Trump and his supporters have dismissed the inquiry as purely "partisan" and a "witch hunt," although numerous Republicans have also expressed serious concerns. Instead of distancing himself from the pressure campaign, the president has doubled down and insisted that Ukraine should investigate his political rival, also calling on China to open a similar probe. Biden's son Hunter Biden had business dealings in Ukraine and China, and Trump has claimed, without evidence, that the former vice president acted corruptly to benefit his son.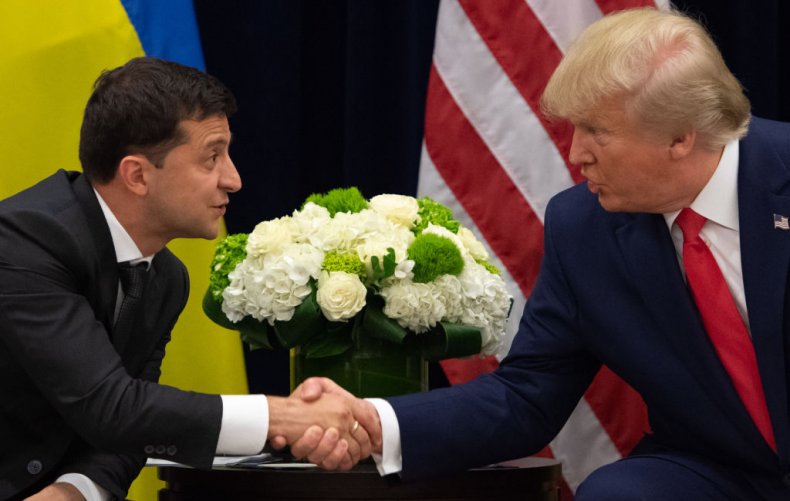 Senator Mitt Romney of Utah has been one of the most prominent Republicans to strongly condemn the president. "By all appearances, the President's brazen and unprecedented appeal to China and to Ukraine to investigate Joe Biden is wrong and appalling," the GOP lawmaker tweeted earlier this month.
"It surprises me that there was only one whistleblower," Lynch lamented in his Tuesday interview. "Only one person stood up for the Constitution," he said, pointing out that others are now coming forward. "But one lone, courageous American decided to come forward and say, this is not right…this violates the Constitution."