Former President Donald Trump celebrated Thursday's sudden shutdown of CNN's new streaming service and slammed one of the top talents the network had secured for its launch.
"Congratulations to CNN+ on their decision to immediately FOLD for a lack of ratings, or viewers in any way, shape, or form," Trump said in a Thursday statement.
"It was like an empty desert out there despite spending hundreds of millions of dollars and the hiring of low-rated Chris Wallace, a man who tried so hard to be his father, Mike, but lacked the talent and whatever else is necessary to be a star," the former president added. "In any event, it's just one more piece of CNN and Fake News that we don't have to bother with anymore!"
The merger of CNN's parent company, WarnerMedia, with Discovery earlier this month resulted in the shocking end of what had been hyped to be one of the network's most significant developments.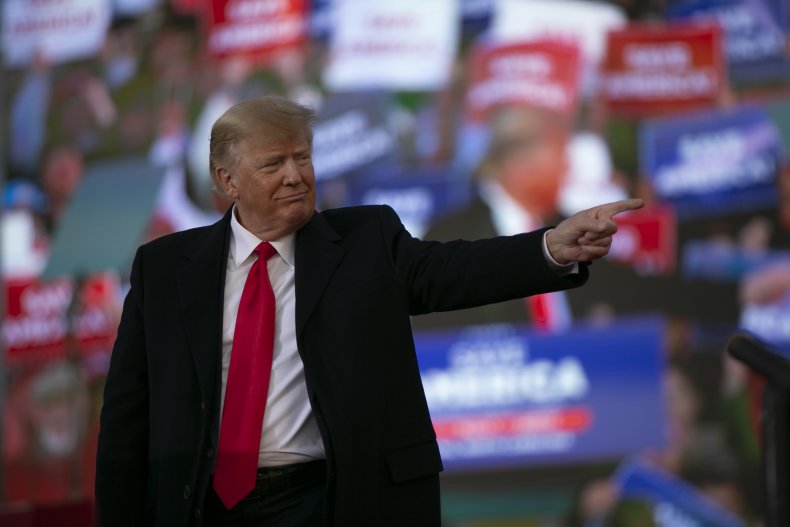 Just a month after CNN+ launched, it was announced that the platform would be shutting down due to the conflict it posed to the plans of Warner Bros. Discovery CEO David Zaslav, who wanted to have all brands under one streaming service.
Trump has long had a contentious relationship with CNN, dubbing the network "fake news" during both his 2016 presidential campaign and his four years at the White House.
Earlier this year, Trump also celebrated former CNN head Jeff Zucker's abrupt resignation, calling him "a world-class sleazebag who has headed ratings and real-news-challenged CNN for far too long."
Zucker, who was deeply involved in the development of CNN+, resigned in February after it was revealed he failed to disclose his romantic relationship with CNN's chief marketing officer.
On Thursday, top executives at Warner Bros. Discovery—the product of WarnerMedia's merger with Discovery—hinted that Zucker and others in "prior leadership" were partly to blame for the shocking collapse of CNN+.
Wallace, who hosted Fox News Sunday for nearly two decades, was among some of the top talents that CNN's new streaming app had lured to its project.
Wallace became an unexpected rival for Trump, who expected Fox News and its anchors to interview him without challenging the former president and his administration.
Their tense relationship was on full display to the public during the first presidential debate of the 2020 election when Wallace seemed unable to stop Trump and Joe Biden from speaking over each other and entered into his own sparring match with the then-president.