Trump's China Trade War Has Cost the U.S. Billions, but He Says It Has Made Money
President Donald Trump on Thursday insisted that his trade war with China had brought billions of dollars to the Treasury Department's coffers, despite assessments that said it had instead cost the U.S. economy billions.
In a morning tweet, the president doubled down on his defense of tariffs targeting Chinese and other foreign imports. "The United States Treasury has taken in MANY billions of dollars from the Tariffs we are charging China and other countries that have not treated us fairly," he wrote.
Although Trump's claim that billions had been collected as a result of the tariffs was accurate, the amount taken in during 2018 was a drop in the bucket compared with the total amassed by the Treasury, according to CNBC. As of September 30, the end of the last fiscal year, the total collected from all tariffs was less than $7 billion, or less than 0.2 percent of the Treasury's $3.3 trillion haul over the course of the year.
Meanwhile, a report released by Reuters at the end of December highlighted the billions lost from the U.S. economy due to the ongoing trade dispute. The technology industry alone was estimated to have lost about $1 billion per month as a result of the tariffs on Chinese products, according to a study commissioned by the Consumer Technology Association cited by the report.
Agriculture was also hard hit, with soybean farmers losing about $2.9 billion. These expected losses also led to the Trump administration to allocate about $11 billion in direct aid to farmers to buy their products, costing taxpayers.
Overall, agriculture shipments to China fell by more than 40 percent in the first 10 months of 2018 because of Beijing's retaliatory tariffs. Retail, construction and manufacturing companies have also felt the sting of additional levies, as they were forced to pay higher prices for metals and other materials.
Trump unliaterally escalated trade tensions last summer when he announced, unprompted, in June that he would levy $50 billion of Chinese imports with new tariffs. After the taxes were implemented, China responded in kind, adding levies to $50 billion of U.S. products. The White House later added tariffs to another $200 billion of Beijing's products in September, to which China retaliated by punishing an additional $60 billion of American goods.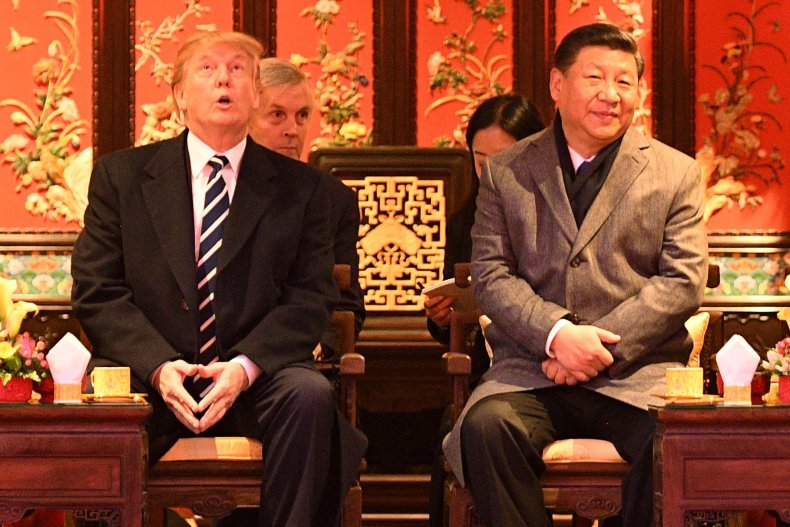 At the beginning of December, Trump and China's President Xi Jinping met face-to-face during the G20 Summit in Argentina to discuss the trade dispute. After that meeting, Trump agreed to suspend a planned increase in tariffs for at least 90 days. Xi also agreed to begin buying U.S. agriculture products immediately as the two sides continued negotiating. Although analysts at the time suggested Trump had gained little in the deal, the president hailed the agreement as "incredible."
In his Thursday tweet, Trump added that "we are doing well in various Trade Negotiations currently going on."
"At some point this had to be done!" he said, as he justified his choice.