U.S.-China Trade War: Beijing Vows 'Necessary Countermeasures' as New Tariffs Kick in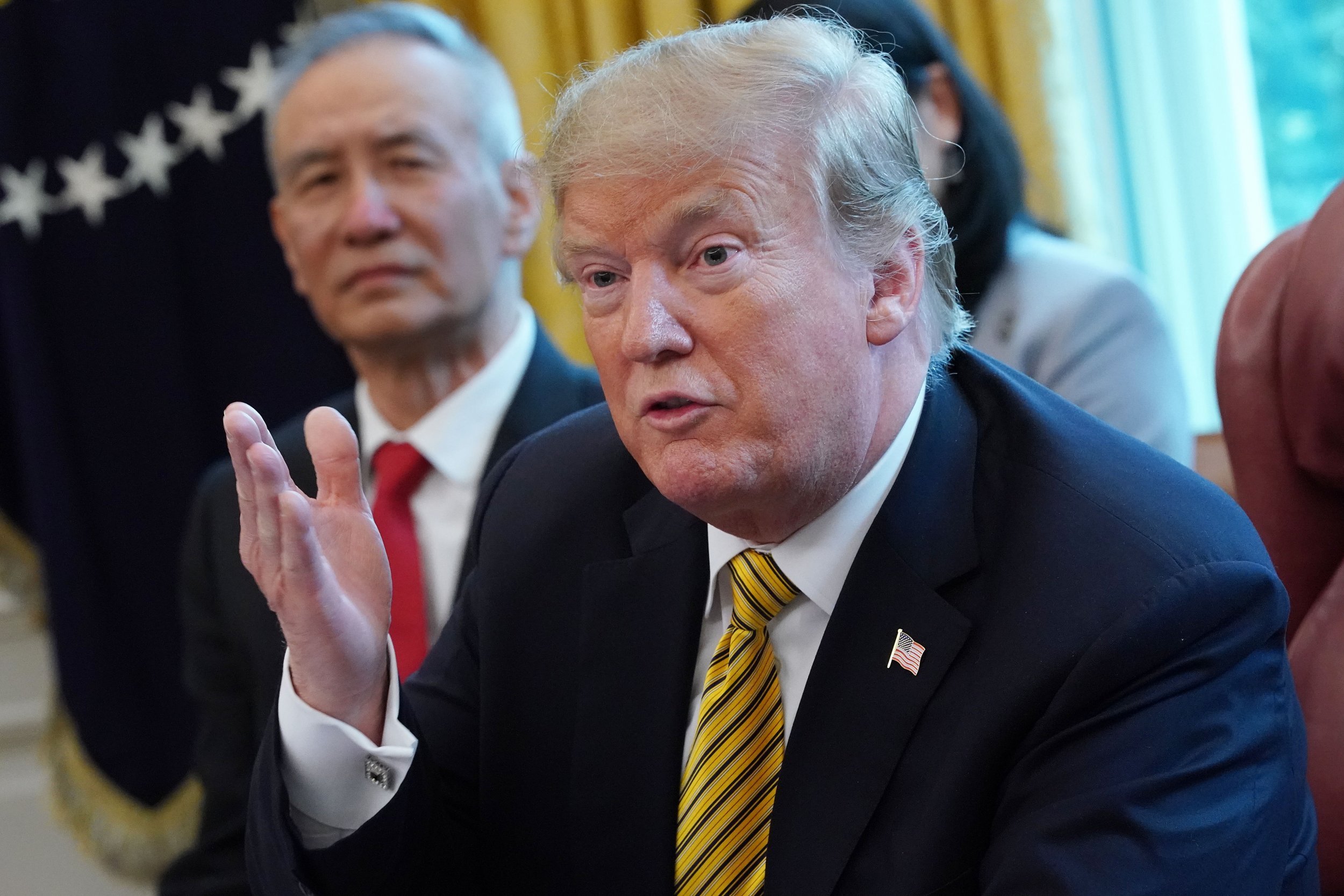 China vowed to take "necessary countermeasures" after the U.S. went ahead and hiked its trade tariffs on $200 billion of Chinese imports.
President Donald Trump initiated a trade war last year with China to force Beijing to negotiate better trading terms and punish it over issues such as intellectual property theft.
The two powers have traded retaliatory tariffs but also engaged in talks, which appeared until recently to be progressing and nearing a final deal. But Trump has accused China of reneging on commitments made earlier in the negotiations.
As a consequence, on Friday the U.S. pushed ahead with delayed plans to increase tariffs on a long list of Chinese imports from 10 percent to 25 percent. The list includes goods such as meat, fish, fuels, chemicals, textiles, metals, tools, electrical items and more.
"The escalation of trade friction is not in the interests of the people of the two countries and the people of the world," China's foreign ministry said in a statement. "The Chinese side deeply regrets that if the U.S. tariff measures are implemented, China will have to take necessary countermeasures."
The graphic below, provided by Statista, illustrates the escalation of trade tariffs between the U.S. and China.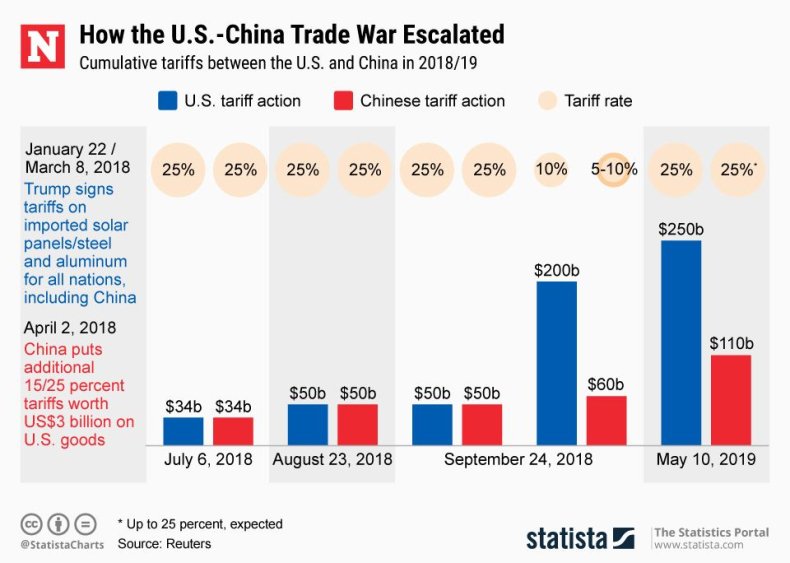 Previously, China has targeted the U.S. agricultural sector, where Trump has a strong base of support. Farmers are frustrated by the trade war.
Senator Joni Ernst, an Iowa Republican, told The Washington Post on Tuesday that farmers are "losing their patience...but they want to see a deal."
On Wednesday, Trump suggested on Twitter that China had attempted to renegotiate what had already been agreed on as a delaying tactic in the hope that after the 2020 election Beijing might be able to deal instead with a Democratic president who would be more favorable to them.
The sudden escalation in tensions provoked volatility in the markets, yet there is room for optimism because talks between China and the U.S. have continued despite the tariff increase.
"The market's reaction has not been all doom and gloom," London Capital Group analyst Jasper Lawler told ShareCast. "We are not seeing the same risk of reaction that we have seen in previous sessions.
"The fact that the two sides have agreed to continue negotiations on Friday is offering a glimmer of hope that the relationship between the two powers hasn't deteriorated beyond repair.
"Markets are also clinging to Trump's comments over a 'beautiful letter' from Chinese President Xi Jinping and an expected phone conversation between the two leaders."
This article was updated to include an infographic.