Trump Claims He Only 'Lightly Looked at Doing a Building' in Russia After Cohen's Admission
President Donald Trump defended his decision to "lightly" look into "doing a building somewhere in Russia," after it emerged that the U.S. leader had continued to pursue the possibility of opening up a hotel in Moscow while running for president.
"Oh, I get it! I am a very good developer, happily living my life, when I see our Country going in the wrong direction (to put it mildly)," Trump said, launching into a Twitter tirade early Friday morning.
"Against all odds, I decide to run for President & continue to run my business-very legal & very cool, talked about it on the campaign trail..." he said, before continuing in a second tweet: "Lightly looked at doing a building somewhere in Russia. Put up zero money, zero guarantees and didn't do the project."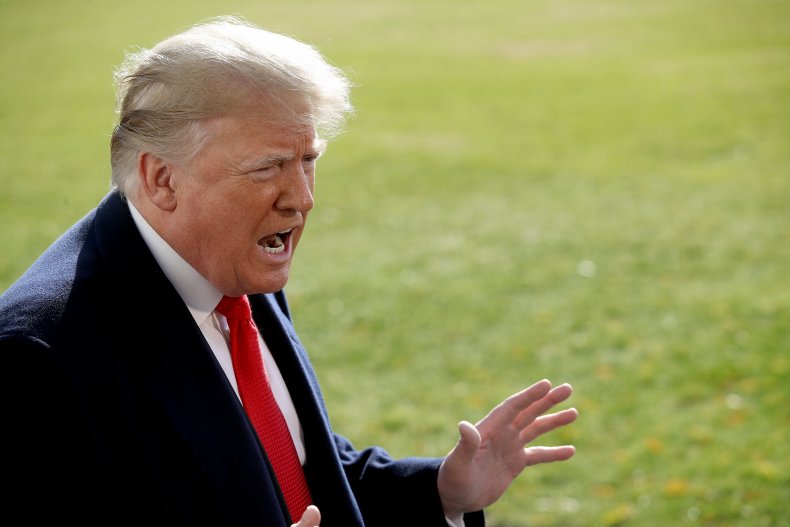 "Witch hunt!" the president added, using one of his favorite phrases to describe special counsel Robert Mueller's ongoing investigation into Russian meddling in the 2016 election and possible collusion between Russia and Trump's campaign team.
The revelation that Trump had pursued the possible hotel development in Moscow came to light after his former lawyer Michael Cohen pleaded guilty on Thursday to lying to Congress in connection with a charge form the Justice Department's special counsel probe.
Cohen, who had previously pleaded guilty to tax fraud and other campaign-related finance violations, admitted to also making false statements to lawmakers about the timing around Trump's interest in building a Moscow hotel.
The admission from Cohen could have significant implications for Mueller's investigation, given that Trump has consistently denied having any financial ties to Russia.
Read More: Everything We Know After President's Ex-Lawyer Admits to Lying to Congress
The president hit back at his former personal lawyer and fixer after the new information came to light, calling Cohen a "weak person" and accusing him of providing false testimony in a bid to get a lighter prison sentence.
"He's got himself a big prison sentence. And he's trying to get a much lesser prison sentence by making up this story," Trump told reporters as he left Washington for the G20 economic summit in Buenos Aires.
"He's lying about a project that everybody knew about. I mean, we were very open about it," Trump said.
Trump's personal attorney Rudy Giuliani has also hit out at Cohen, calling him a "liar" who is not to be trusted.
However, Giuliani also admitted that Cohen's latest testimony to the special counsel did in fact line up with what the president had told Mueller about his pursuit of a real estate deal in Russia.
Speaking to The New York Times, Giuliani said of Cohen: "He has so many different versions of the same stories, so by definition he is a liar and we can't trust him."
"Cohen has just told us he's a liar. Given the fact that he's a liar, I can't tell you what he's lying about," Giuliani said.
This article has been updated with comments from Rudy Giuliani.