Trump's CNN Wrestling Tweet Was 'Pretty Cool:' WWE Commentator Slammed for Response to 'WrestleMania' Meme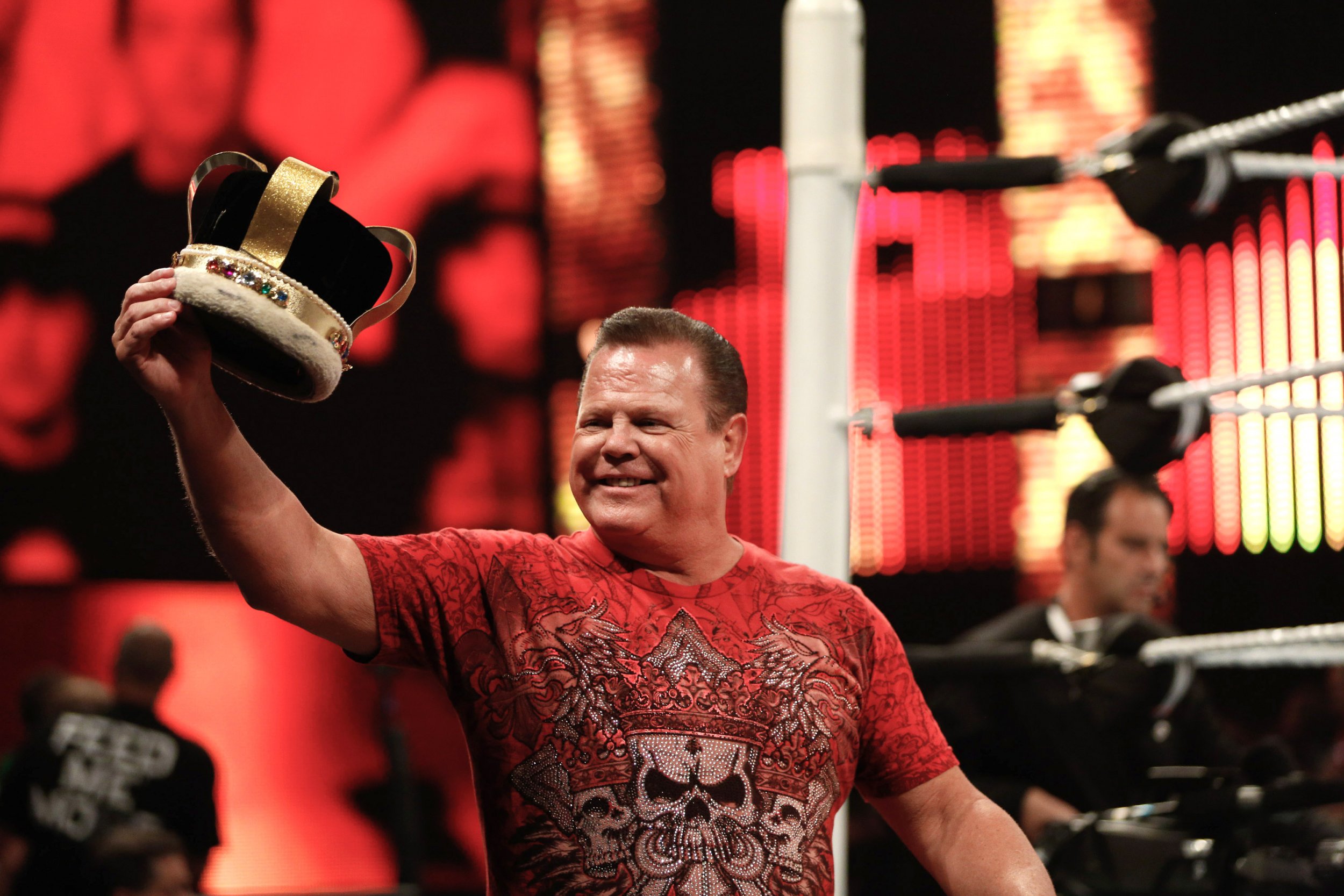 President Donald Trump's wrestling tweet directed at CNN provoked worldwide outrage Sunday and accusations of inciting violence against the media. But at least one person found it "pretty cool"—part-time WWE commentator Jerry Lawler.
The veteran wrestler can be heard providing color commentary in the 28-second clip, taken from WrestleMania 23 in 2007. The meme—first posted on Reddit by a user with a history of racism and anti-Semitism—features the old footage of Trump attacking WWE chairman Vince McMahon, with the addition of a CNN logo obscuring McMahon's face.
At best, Trump's behavior could be considered unpresidential. At worst, it is an incitement of violence and shuttering of press freedom. The tweet sparked criticism from both sides of the aisle, including Ben Sasse, the Republican junior senator for Nebraska.
Lawler, however, retweeted Trump and didn't appear troubled by the rhetoric of the tweet. Instead, he wrote: "Pretty cool to be the commentators on a tweet from the President!"
Fans, however, were quick to point how ill-considered Lawler's tweet was.
One response said, "I have the utmost respect for the entertainment you provided me for years... but... this isn't something anyone should be proud of."
Others echoed that sentiment:
The footage in Trump's tweet is taken from WrestleMania 23, the 2007 installment of WWE's annual Super Bowl-like event. Trump—a longtime associate of Vince McMahon—made an appearance on the show as part of a "Battle of the Billionaires" storyline with the WWE boss.
WWE has not publicly commented on Trump's appropriation of the clip and did not return Newsweek's request for comment. In fact, Lawler appears to be the only agent of the wrestling organization to make any public reference to the meme.
WWE's former CEO Linda McMahon—wife of Vince McMahon—is the head of Trump's small business administration and sits in his cabinet.