Trump's Collusion Denial Is Like Al Capone Saying: 'But See, They Couldn't Get Me for Murder,' CNN Host Says
Republican CNN host S.E. Cupp has mocked Donald Trump's defense of himself in the wake of a sentencing memo alleging his central role in federal crimes, comparing the president to notorious American gangster Al Capone.
"[Trump] chirping giddily about 'no collusion' is a little like Al Capone bragging, 'But see, they couldn't get me for murder!' when he's just been convicted of tax fraud," the pundit, who regularly criticizes the president despite her conservative political views, said on her Saturday television program S.E. Cupp: Unfiltered . "[Capone] still went to prison for a very long time," she pointed out.
Capone was a legendary American gangster – also known as "Scarface" – during the Prohibition Era. He was a crime boss based out of Chicago and was believed to be behind numerous murders and other crimes. However, he was eventually arrested for tax evasion.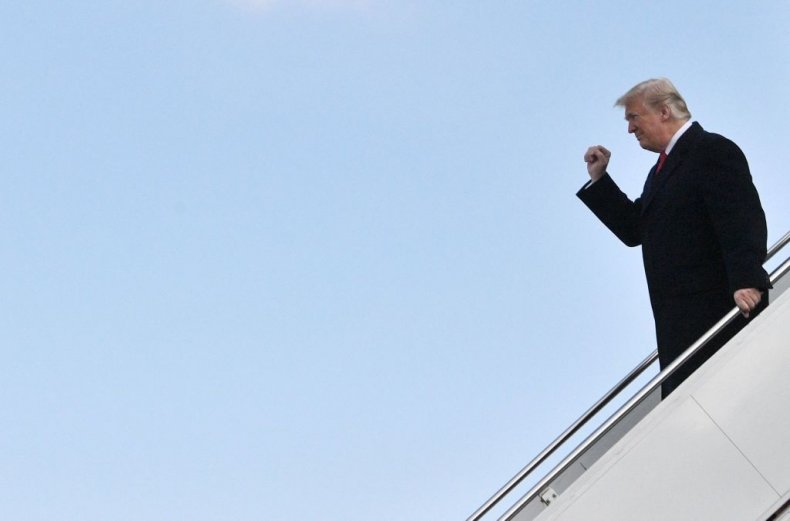 Cupp's comments came in response to a Saturday tweet by the president, in which he wrote: "AFTER TWO YEARS AND MILLIONS OF PAGES OF DOCUMENTS (and a cost of over $30,000,000), NO COLLUSION!" Trump also told reporters that his legal team is "very happy" with the memos coming out of Special Counsel Robert Mueller's ongoing probe.
Pushing back against the president's assessment, Cupp pointed out that Trump was incorrect in believing that his name had somehow been cleared of alleged collusion. "This investigation could definitely still find evidence of collusion with Russians," she said. "It could already be in these very findings, they're heavily redacted," she pointed out.
Federal prosecutors believe that Trump played a central role in his ex-attorney Michael Cohen's admitted crime of paying off Stormy Daniels and Karen McDougal to keep their alleged extramarital affairs with the then presidential candidate secret. A sentencing memo released on Friday – identifying Trump as "Individual 1" – accused the president of leading the criminal conspiracy.
Trump also tweeted about the memo on Friday, saying: "Totally clears the President. Thank you!" Critics and politicians were quick to criticize Trump's comment, wondering if he was somehow unaware that "Individual 1" was a reference to himself.
George Conway, a lawyer and the husband of White House adviser Kellyanne Conway, mocked the president's dismissal of the report. Retweeting Trump's post, Conway wrote: "Except for that little part where the US Attorney's Office says that you directed and coordinated with Cohen to commit two felonies. Other than that, totally scot-free."
During her Saturday program Cupp said that: "Trump is only kidding himself" by denying the memo's findings. "When you're the president of the United States and you've just been implicated in criminal activity, things are not OK in your world," she said.