Trump Committed 'Impeachable Offenses' and It's 'Appropriate' to Monitor, Democrat Says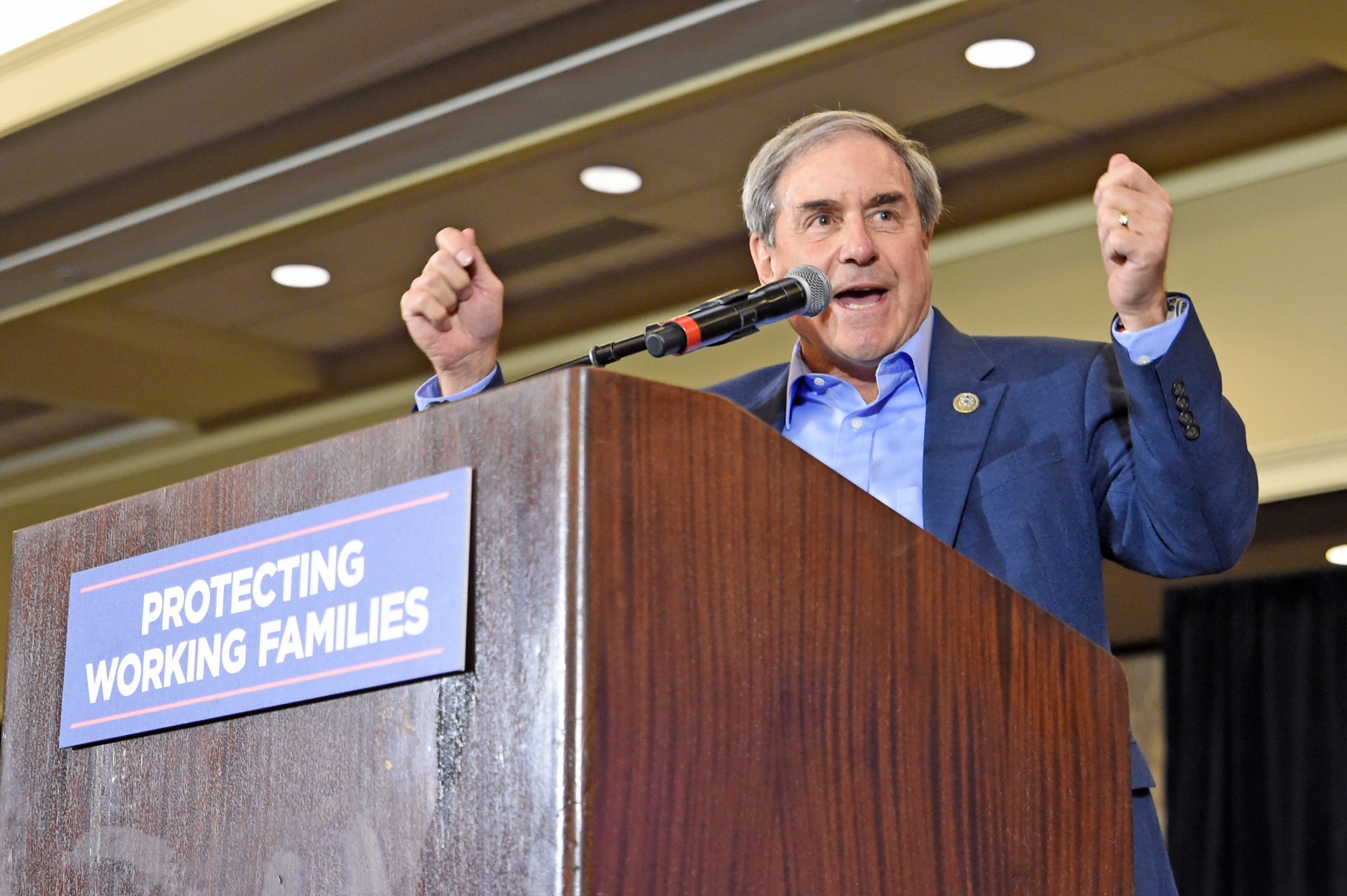 UPDATED | Many lawmakers believe impeachment charges may be warranted for President Donald Trump but continue to hold off on a full-fledged effort to get him out of office.
"I think there are a lot of us, myself included, who believe that Donald Trump has committed impeachable offenses," Democratic Representative John Yarmuth of Kentucky said on MSNBC's MTP Daily show Wednesday. "But that doesn't mean that impeachment is a reasonable thing to pursue."
Yarmuth elaborated with the same reason that other Democrats have given in the pursuit of impeaching Trump.
"We're not in the majority, so we are not going to get passed in the House. It takes two-thirds in the Senate," he said. "We'd never get close if we got an impeachment resolution passed. So it would just be a waste of time."
But Yarmuth added it is "appropriate" to keep conversations going on potentially impeaching Trump.
Yarmuth was among six House Democrats who co-sponsored several articles of impeachment against Trump in mid-November. The articles, which have not been brought to the House floor for a vote, stated that Trump was guilty of obstruction of justice for firing FBI Director James Comey, that he violated the Constitution by accepting profits from foreign governments and the U.S. for his enterprises, undermining the judiciary's independence and threatening press freedom.
The Democrat from the red state joined the impeachment efforts after Trump in October criticized an NBC News report that Secretary of State Rex Tillerson had called him a "moron" in a nuclear arsenal discussion, and warned he would challenge news network licenses.
"With all of the fake news coming out of NBC and the Networks, at what point is it appropriate to challenge their license? Bad for country," Trump tweeted.
Yarmuth called that an "impeachable offense."
"To use government to censor media, so I wanted to go on the record saying he's committed an impeachable offense," he said.
Yarmuth on Wednesday said he agreed with Democratic leaders that the Party's focus at the moment should not be on the uphill battle to impeach Trump, but on making gains for American citizens.
"Right now, we have a huge energy advantage and our voters are telling us every day, our base is saying, go after him. Impeach him. Please do. But that's not going to help us win back control of the House," he said. "We should be running on how we can make American lives better for the people."
Other pushes to impeach Trump, including one by Democratic Representative Al Green of Texas, also have fallen flat.
The likelihood of Trump facing impeachment could rise if Democrats win back the House next year. Representative Jerrold Nadler, who won the spot on the House Judiciary Committee vacated by Representative John Conyers, campaigned on the claim that his decades of experience in constitutional law made him the most qualified lawmaker to "hold the Trump Administration accountable for its destructive policies and unprecedented misconduct."
Correction: This article has been amended to state that John Yarmuth co-sponsored articles of impeachment that have not been brought to the House floor for a vote. The article originally misstated that the articles had failed to pass in the House.