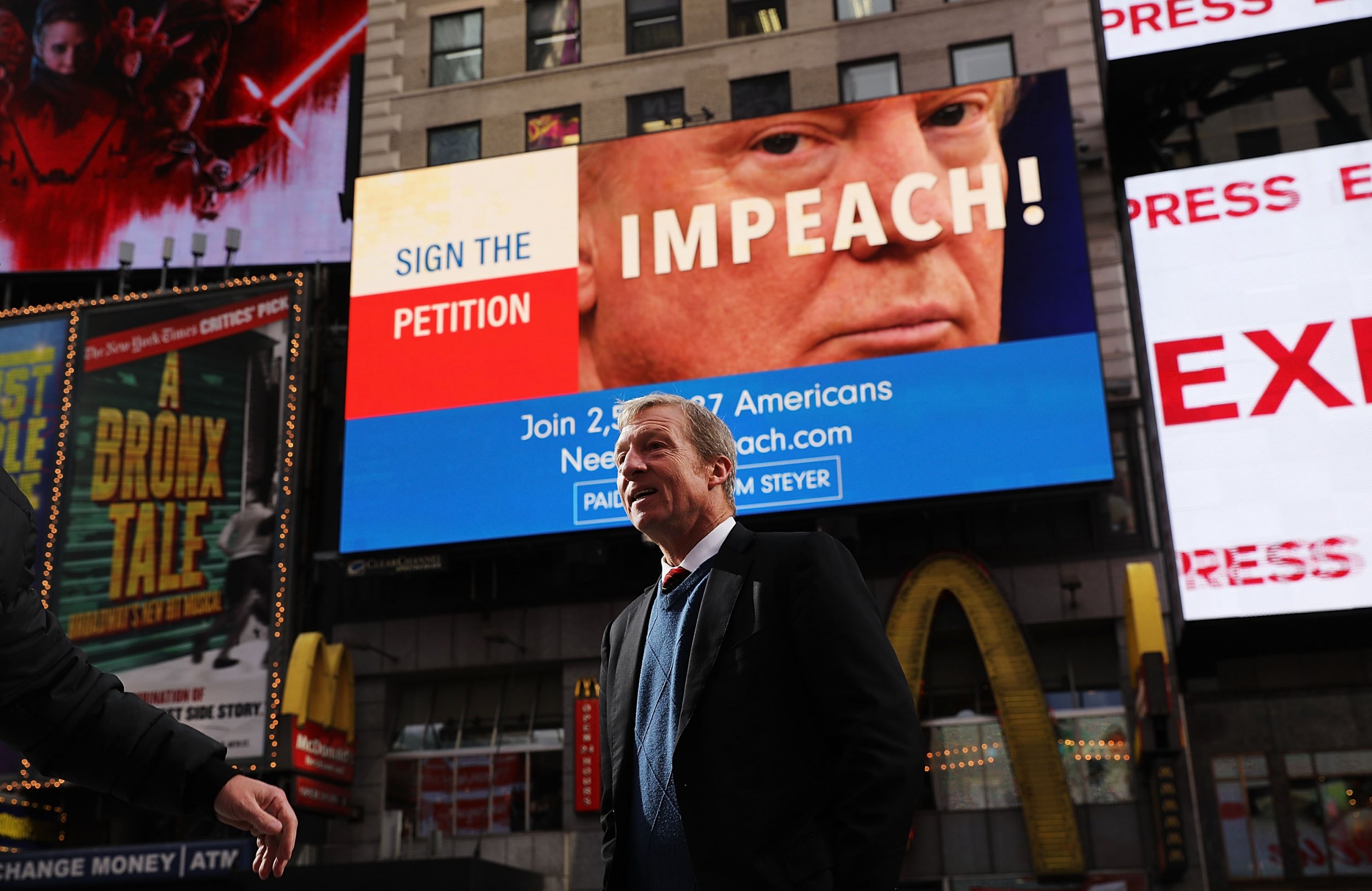 President Donald Trump's critics have discussed impeachment for a myriad of reasons, from sexual misconduct allegations to the investigation into whether his campaign colluded with Russia in the presidential election to his business interests. While attempts in the House failed this year, 2018 could be different.
Participants in a question on real-money prediction website PredictIt on Thursday gave an 18 percent chance that Trump would be impeached by the end of next year. The percentage on the site, which allows users to make and trade predictions on the future, has been level for the past 90 days, dipping above and below 20 percent.
The percentage could rise next year based on a number of factors.
On Wednesday, Representative Jerrold Nadler won the Democratic spot on the House Judiciary Committee vacated by Representative John Conyers, the Democrat from Michigan, by claiming that his decades of experience with constitutional law made him the most qualified member to "hold the Trump Administration accountable for its destructive policies and unprecedented misconduct."
If Democrats win back the House of Representatives next year, Nadler would be poised to lead the committee that would play an outsize role in any impeachment proceedings.
"Our efforts—to hold the administration and those wishing to turn back history's long arc toward justice accountable—are central to the defense of progress and democracy," Nadler said in a statement.
Reclaiming the House in 2018 is what House Minority Leader Nancy Pelosi encouraged Democrats to focus on this year, over efforts to quickly impeach Trump. A vote on articles of impeachment that Representative Al Green of Texas brought forward earlier this month was shot down.
The likelihood of Trump facing impeachment also could rise if the president fires Russia probe special counsel Robert Mueller, as has been speculated.
It would not be to Trump's benefit to fire Mueller, according to Harvard Law School professor Jack Goldsmith, who headed the Justice Department's Office of Legal Counsel during George W. Bush's administration.
"I don't see how firing Mueller gives Trump relief from the investigation. More likely the opposite, since it would call Trump into greater suspicion," Goldsmith tweeted on Monday. "Just as it got worse for him after he fired (former FBI Director James) Comey, it would get yet worse for him if he fired Mueller."
Trump publicly said he does not plan to fire Mueller, who was appointed to lead the probe in May, but it's possible he could change his mind as the special counsel continues to dig and the investigation appears far from over.